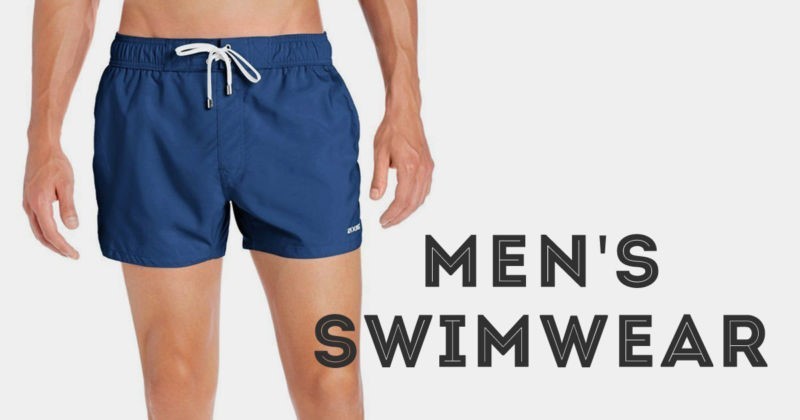 At some point, every man needs a new swimsuit. As trends change, so do styles, and therefore, eBay becomes an ideal place to find stylish swimwear at a reasonable price.
Of course, we recommend ONLY buying new swimwear and not purchasing used, regardless of the condition.
Whether you prefer a trunk, brief or speedo, here is how to find the right style for your body type: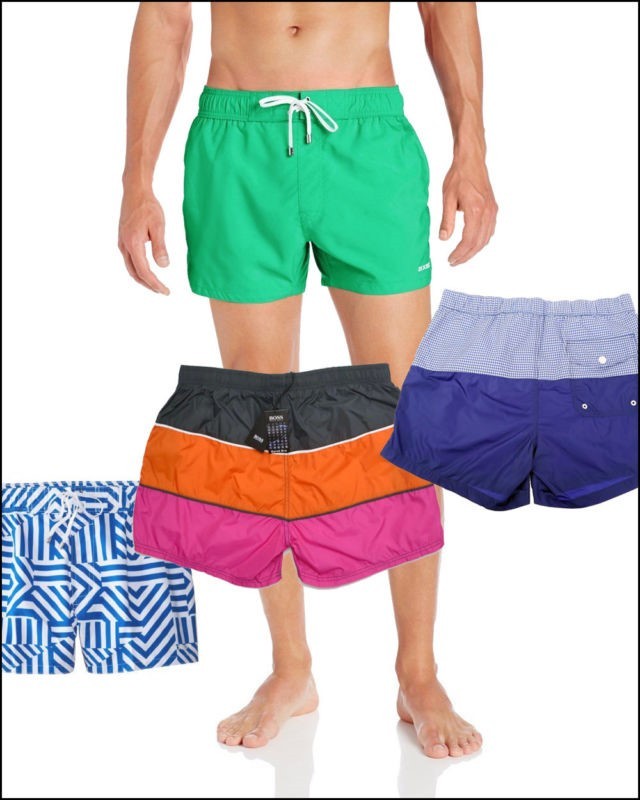 If you're over six feet tall and have broad shoulders, you can pretty well get away with any type of swimsuit so find one that you'll feel comfortable in. If you're tanned, choosing lighter colours will look best. For something bolder and more stylish consider
paisley
, madras and gingham patterns, which can be worn for multiple seasons.
If you're over 6' and slender, consider
board shorts
or trunks with an 8" inseam if you're under 6'2" or a 10" if you're taller. The shorts don't have to be slim, but overly baggy trunks will reference the early 1990s and may look immature and sloppy. Since you're tall and slim, avoid vertical stripes and stick with horizontal to give yourself a fuller appearance.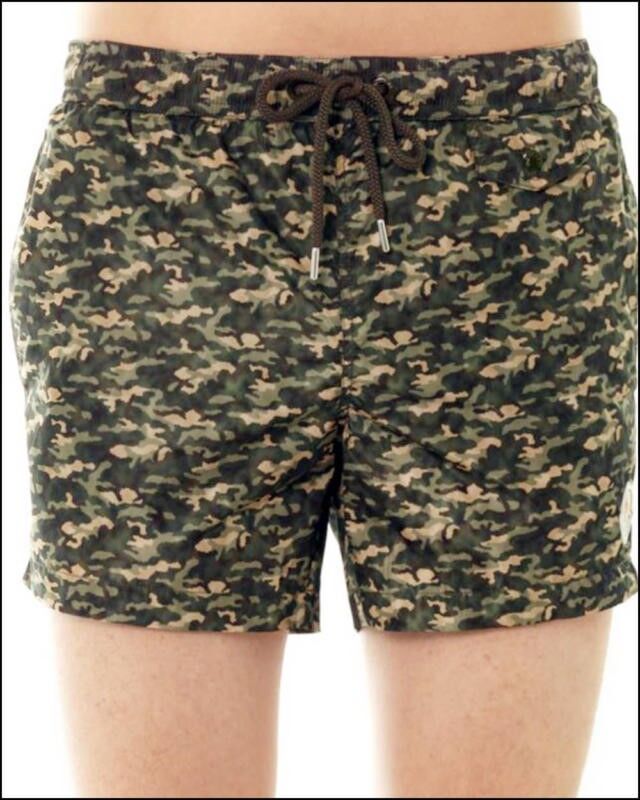 Dark, longer board shorts without patterns tend to look best on larger men. If you do want a pattern, consider something like a micro check or vertical pinstripes to elongate your body. Avoid overly baggy styles or extremely loud patterns, as they will only emphasize your size.
If you're under 5'10" consider trunks or
boxer style shorts
with a shorter inseam to make you appear taller. Board shorts or wide shorts will make you look even shorter. Most patterns will look good but using vertical stripes will make you appear taller.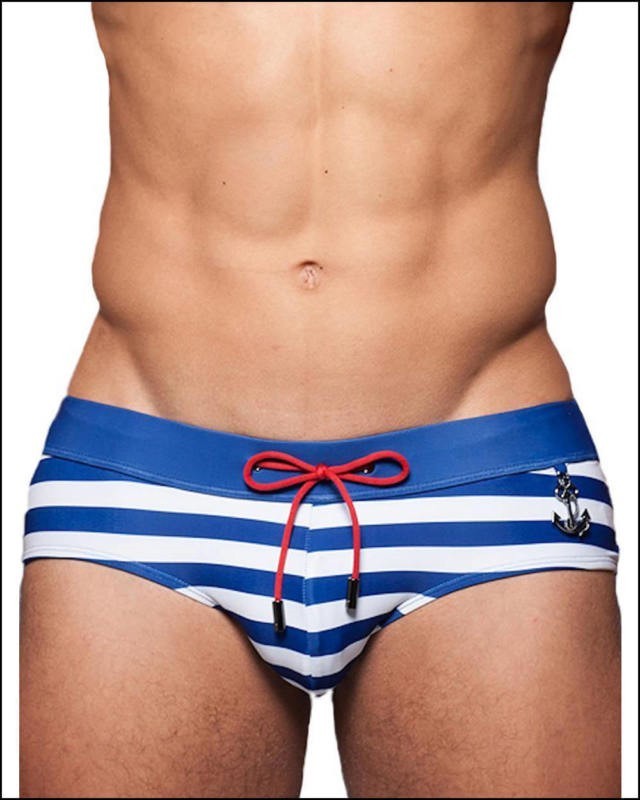 Trunks and slim cut briefs tend to be best. Avoid bold patterns. Any subtle pattern or solid colour will work well.
High cut briefs almost always give the illusion of longer legs. Dark and solid colours will give a slimming effect without drawing attention, and subtle vertical stripes will make you appear slimmer and taller.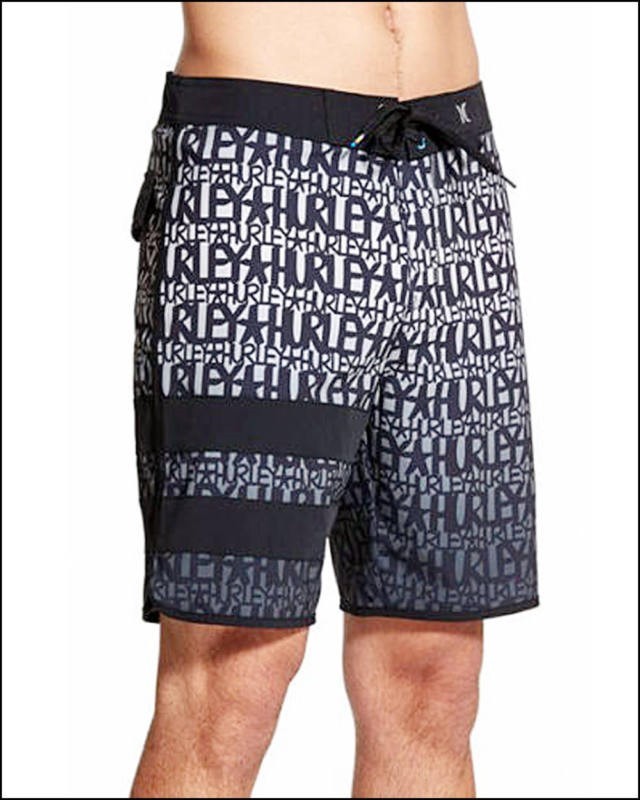 What to Avoid
Avoid white suits if there is no internal lining system as they can often become see-thru when wet. This is especially noticeable with men who have darker and thicker body hair, eek!
If possible, avoid prominent logos. Any brand that offers this style is rarely worth being a billboard for. Instead, find a pattern or colour that speaks to your own style and self-confidence.
Avoid natural fabrics and stick with man-made fibres since they dry quickly are often stronger and more durable.
Speedos and other clingy suit styles are du rigeur in many countries in the world, but they are not for everyone. If they make you uncomfortable simply skip the style altogether.
If you are purchasing swimwear with pockets, look for ones with a zipper to prevent items from getting lost.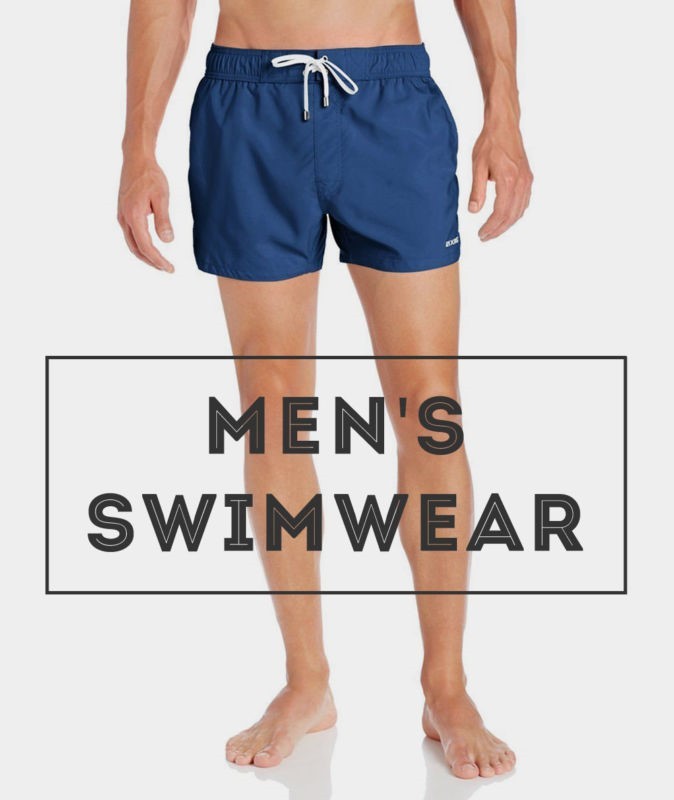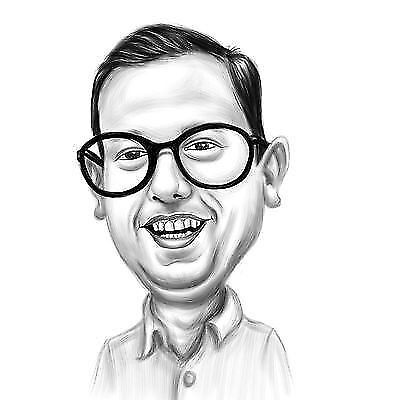 Liked what you read?
To learn more about other men's accessories & for more tips and tricks, check out all of our Guides or take a look at our Collections.
J.A. Shapira