Toy cars make great toys for toddlers. They offer an ideal way for young children to practise motor control, and most children love anything that rolls. Some toy cars make sounds and add lights to create more ways for toddlers to explore and learn. When shopping for toy cars for toddlers, parents should select toy cars that are large, offer a lot of bright colours to grab the child's attention, and do not have any small parts that present a choking hazard. Knowing which toy cars are best helps parents choose one for their toddler.
| | |
| --- | --- |
| 1 | VTech Toot Toot Drivers |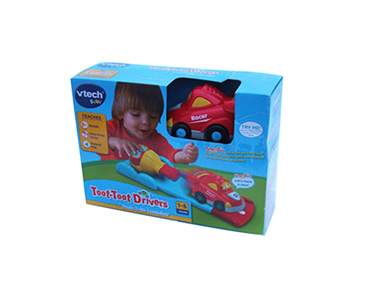 The brightly coloured and easily handled Toot Toot Drivers by VTech are perfect for toddlers who like matched sets of toys. These cars come in packs of three, with different themes in each pack. For instance, VTech offers Toot Toot emergency vehicles, Toot Toot construction vehicles, and Toot Toot everyday vehicles. In additional to toy cars, VTech provides age-appropriate accessories for the Toot Toot vehicles. These include basic tracks and buildings, such as a fire station, airport, and construction site. The VTech Toot Toot Drivers are great for children older than 12 months. Cars are battery operated and feature a power button.
---
| | |
| --- | --- |
| 2 | Melissa & Doug Wooden Vehicles |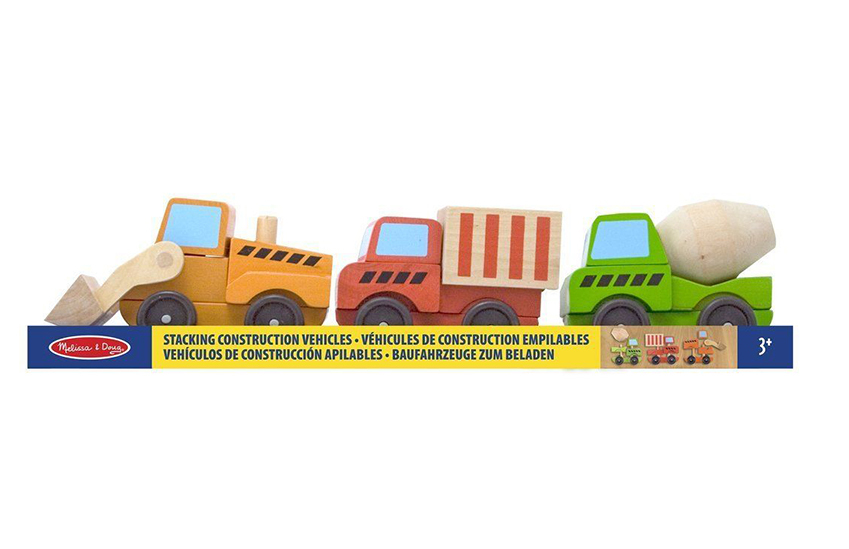 For parents who prefer wooden toys for their toddlers, Melissa & Doug makes a set of wooden vehicles and traffic signs for toddlers ages 3 and up. Wooden vehicles by Melissa & Doug are large enough to fit in a toddler's hands, and too large to be swallowed. The basic set includes six vehicles and nine traffic signs. Melissa & Doug also offers accessories for vehicles, including a parking garage. While wooden cars may be heavier, some parents prefer to avoid plastic ending up in little mouths.
---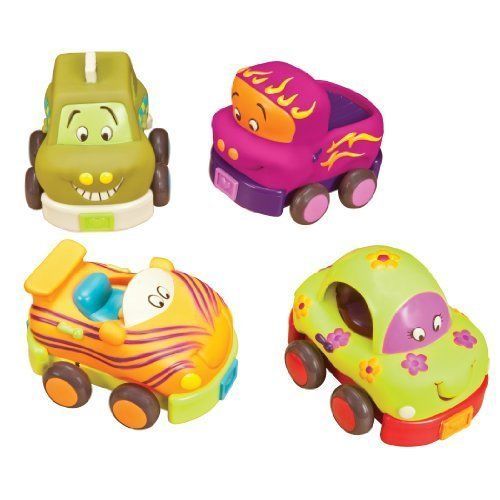 Chunky and perfect for little hands, B.'s bright cars are intended for children ages 1 to 3 years. B. Wheeee-ls come in a set of four, and the cars come in a "garage" made of recycled materials. The cars each make a different noise: a ring from the car, a chime from the truck, a rattler from the racecar, and a squeak from the taxi. Kids can launch the Wheeee-ls forward by pulling them back and releasing them, teaching little ones cause and effect. The company also makes automatic cars, called Wheeee-mote controls, but due to small parts, these are for children over 3 years old.
---
| | |
| --- | --- |
| 4 | Fisher Price Little People Wheelies |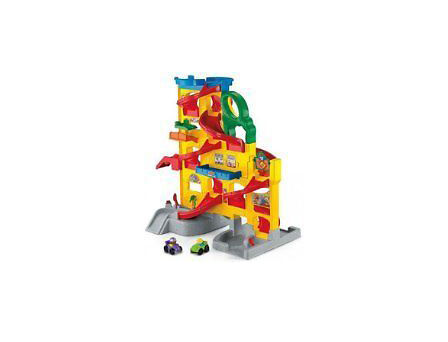 Similar to the VTech Toot Toot cars, the Little People Wheelies by Fisher Price are brightly coloured, come in packs of four, and offer different theme sets of multiple cars. For instance, Fisher Price offers worker cars, racing cars, and even a DC Super Friends car set. The Little People Wheelies work with specific tracks, such as the Loops 'n Swoops amusement park, but they also work fine on the floor without any extra sets. The Little People Wheelies are not too large to fit in a toddler's hand, do not have any small parts, and are safe for children 18 months and up. The Little People Wheelies are also small enough to fit into a diaper bag for use on the go.
---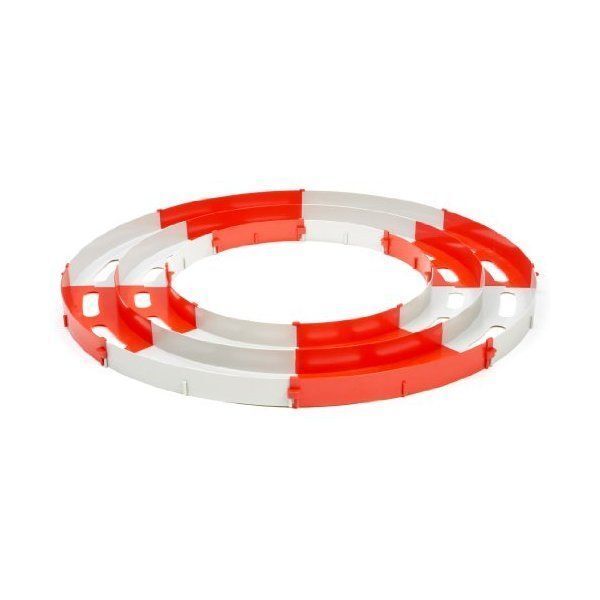 Intended for older toddlers ages 4 and up, the Scan2Go track set races two vehicles on a circle track. In addition to the basic starter track that makes a circle, the Scan2Go track offers expansions for more complex tracks. Scan2Go sets also come with additional cars, allowing children to play with different characters. While simple, the Scan2Go set allows for customisation and experimentation with how different tracks affect the speed. Tracks for the Scan2Go cars can be as big as 1.8 m, so they work best where there is enough room to set them up.
---
How to Buy Toy Cars for Toddlers
Buying new and used toy cars for toddlers is easy on eBay. Purchasing used toy cars keeps useful toys out of the trash, but check the listing to ensure the quality and condition of any used toys. When in doubt about the quality of status of an item, contact the seller to ask for more details. Always look for toys that best fit the recipient; if the toddler has an aversion to lights or loud sounds, the VTech cars may not be the best option. Also consider the age of the toddler. The right toy for a 19-month-old may not interest a 3-year-old.