Families buy toy cars to rev up the imagination and provide entertainment, and prefer models that sustain continuous use by children and adults. Each toy car's manoeuverability ranges from simple to complex and cars differ in design and detailing. Purchasers may obtain eco-friendly versions manufactured in an effort to save the environment. Every consumer weighs the pros and cons of a possible toy car purchase and decides to use a toy car extensively for enjoyment or store in a display case. An informed customer reviews a product's features and nuances that sell the merchandise before making a final purchase from an eBay storefront.
| | |
| --- | --- |
| 1 | Hot Wheels Entertainment Series Ghostbusters Ecto-1 |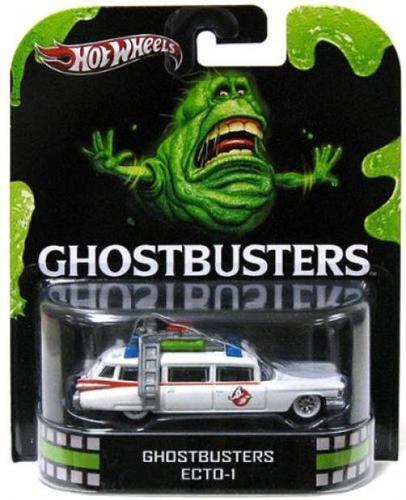 The Hot Wheels manufacturer uses a die cast material making the toy car durable and stimulating interest among adult collectors. The vintage toy first competed with the well-known Matchbox toy car in the 1960's. Further, the Hot Wheels Entertainment Series Ghostbusters Ecto-1, a metal car, is authentically detailed including plastic parts and recommended for children eight and above.
---
| | |
| --- | --- |
| 2 | Takara Tomy Ecodash Toyota Prius RC Car |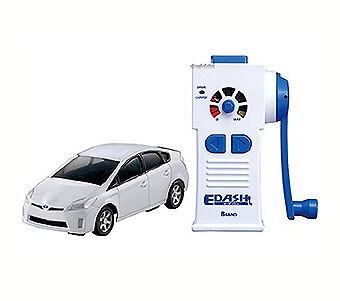 The Takara Tomy Ecodash Toyota Prius RC car runs without batteries and uses a hand crank to give 120 seconds of power. The hand crank serves as the remote control so the user may move the car frontwards and backwards and turn left and right.
---
| | |
| --- | --- |
| 3 | Kidz Labs Zero Gravity Fridge Rover |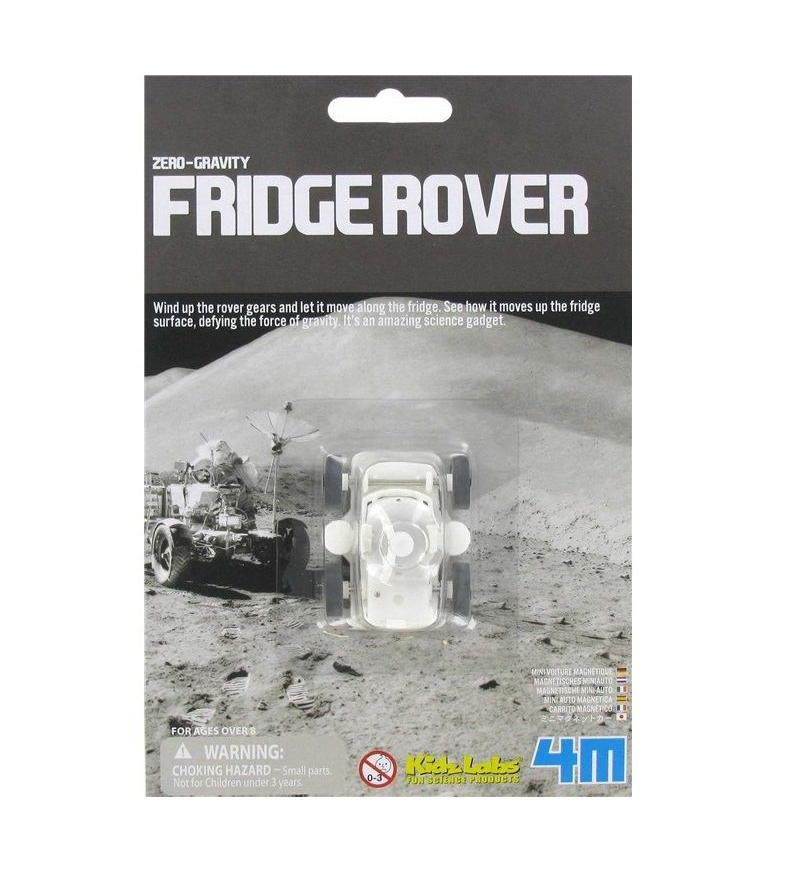 A rover crawls over furniture and travels on all kinds of terrain whether moving around an inside or outside environment. The handheld Kids Labs Zero Gravity Fridge Rover winds up, and rolls upwards and downwards on the refrigerator as well as non-magnetic surfaces.
---
| | |
| --- | --- |
| 4 | Hot Wheels USB Micro Video Racer |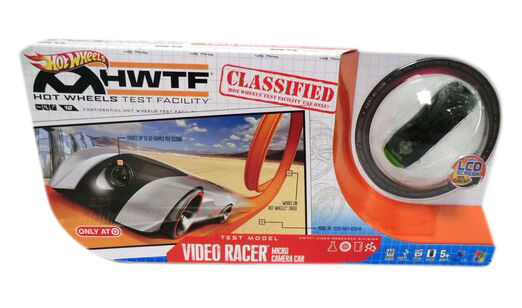 Toy car owners use free online software to edit recorded video made by the Hot Wheels USB Micro Video Racer's onboard camera. Operators film videos up to 12 minutes long and attach the car to anything that moves such as a skateboard.
---
| | |
| --- | --- |
| 5 | Jada Toys Dub City RC Lincoln Navigator |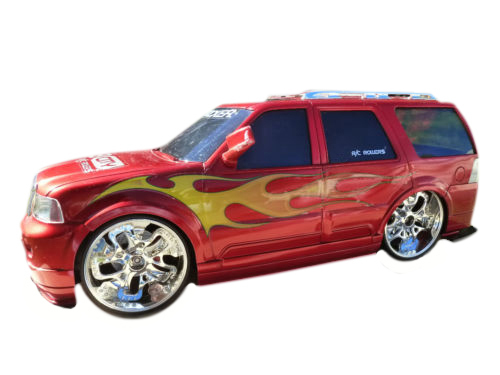 The Jada Toys Dub City RC Lincoln Navigator radio and remote controlled vehicle is fairly large measuring 46 centimetres long by 17 centimetres wide and sports flaming decals on each side of the car. Owners change the car's tyres giving toy car proprietors a hands-on experience.
---
| | |
| --- | --- |
| 6 | Blue Hat Micro Racer RC Car |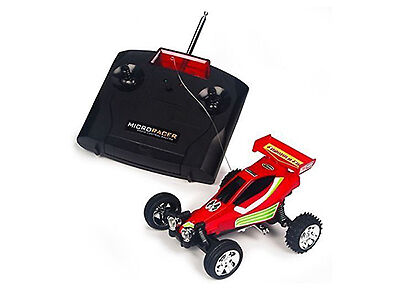 Buyers like radio-controlled devices that crash into objects and survive the impact. Youngers learn about eye and hand coordination when using the Blue Hat Micro Racer RC Car. The working headlights shine brightly and when it is time for a recharge, a user plugs the car directly into the remote. A built-in spring suspension system keeps the car on the ground so it does not bounce.
---
| | |
| --- | --- |
| 7 | Maisto 2014 Black Chevrolet Corvette C7 Stingrey |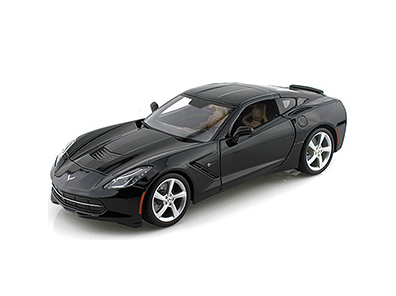 The black 2014 Chevrolet Corvette C7 Stingrey replica muscle car made by Maisto is a favourite among toy car enthusiasts. Maisto recommends the minimum user to be eight years of age but adults find the car to be appealing as well. Corvette's 1:18 scale size, sleek profile and good looks make it a favoured conversation piece for an office desk.
---
| | |
| --- | --- |
| 8 | Hot Wheels Imagination Series Batmobile |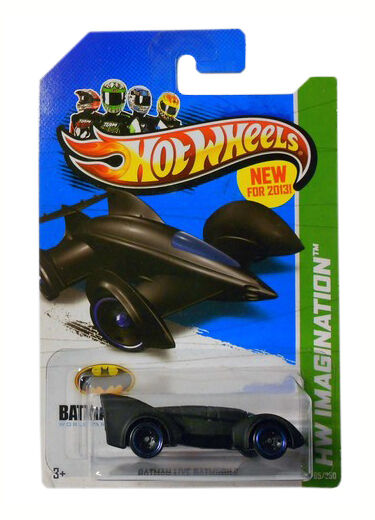 The Hot Wheels Imagination Series Batmobile stands up under most situations since the car's composition endures constant use. Rolling wheels and excellent detailing keep consumer interest high along with sustained fascination regarding the widely-known Batman television series.
---
| | |
| --- | --- |
| 9 | Wild Planet Spy Gear VX6 RC Video Car |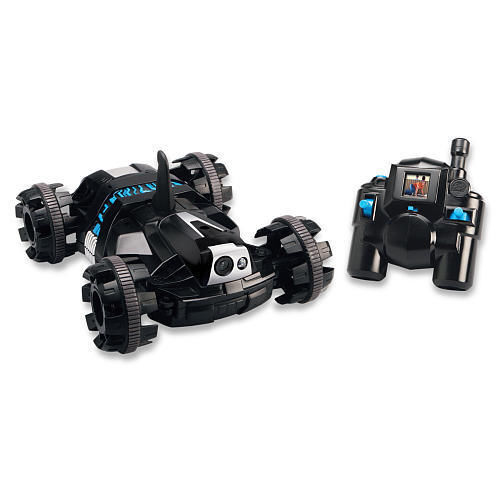 Kids use the video racer to tape the toy car manoeuvering through turns, flipping, and racing furiously. The Wild Planet Spy Gear VS6 RC Video Car gives enjoyment to anyone that is fond of spying on someone within 24 to 30 metres from the controller. Drivers look through an LCD on screen image as the video camera takes pictures while the car moves. A night vision video screen is perfect for undercover snoops.
---
Other Top Toy Vehicles of 2013
Buyers can search through hundreds of die cast and other
toy vehicles
since many popular choices are readily available. Other toy cars may include a Mustang, Lamborghini, Mercedes-Benz, Porsche, and
Ferrari
that mimic the real thing. These cars race along remotely creating a sense of occupying the car while driving it by way of a controller.
How to Buy Toy Cars
A buyer navigates to an eBay web page and searches using words such as toys and games, or toy vehicles. A wise buyer researches each seller's history, feedback, and terms for payment. Each purchaser must read the product's description thoroughly before buying the item. Successful buyers check offers made by other online competitors to secure the best possible deal. Owners of toy cars appreciate the convenience of online buying especially when the diversity in product features and other options suit most anyone's personal preferences. Kids and adults alike enjoy playing or exhibiting rovers, racers, and other toy vehicles for everyday leisure.