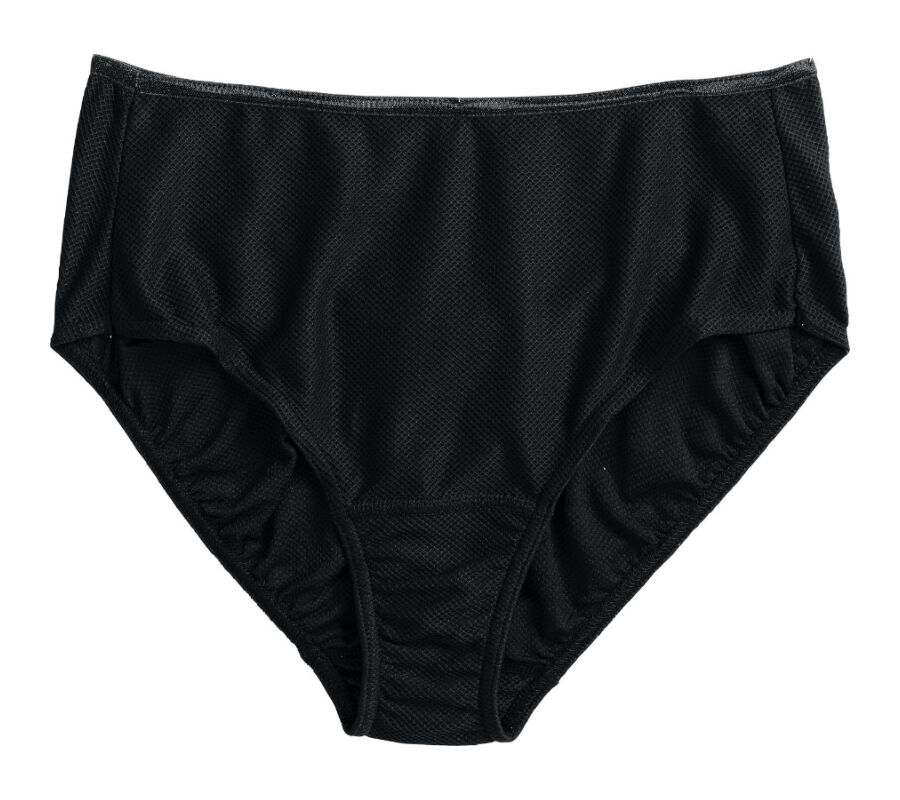 When it comes to men's underwear options, they mainly have the choice of boxer shorts, boxer briefs, and briefs. Men would be well advised of the many sub-categories of underwear that fall within each of these three main underwear groups. When looking to purchase underwear, buyers should arm themselves with the necessary information to ensure that they buy the best underwear for their workouts, whether it be at the gym, around a track, on a court or field, or in the great outdoors. Buyers can benefit from learning about the considerations involved in purchasing underwear. The factors range from the different styles of underwear available and the types that are suitable for specific workouts, to the many brands of men's underwear that can be considered.
Buyers can purchase underwear from various department stores and clothing stores. Another option is to head online to eBay, where they may find that some of the best underwear for working out are available at competitive prices.
Different Styles of Underwear
When it comes to men's underwear, there is a vast array of choices, available in different styles, materials, waist heights, leg lengths, materials, and colours. In order to narrow down the search, buyers should familiarise themselves with the different styles of underwear available for men. See the following table for the three main styles of underwear for men and a short description of each style.
| Underwear Style | Style Description |
| --- | --- |
| | Usually made from cotton or silk; loose fitting, like shorts with elasticised waistband. Usually extend in length down to the mid thigh. Loose fitting style offers freedom of movement for the wearer |
| Boxer Briefs | Similar in shape to boxer shorts, although boxer briefs are tight fitting and have a shorter leg, extending only to the upper thigh. Made from an elasticised cotton blend material. Offer a snug fit, while maintaining flexibility of movement |
| | The typical brief style that does not extend down the leg. Briefs come in cotton and cotton blend materials. Some are designed to be tight fitting, and some offer looser fit. Available in high rise and low rise waist styles |
Understanding the different styles of men's underwear available can help buyers to narrow down the search for specific underwear designed for working out.
Popular Underwear Styles for Working Out
The most popular style of underwear for working out is the boxer brief. The briefs that are made from cotton blend fabrics, such as cotton spandex briefs, are ideal. Cotton blend boxer briefs offer enough support for an active workout, while still providing the relaxed flexibility one requires during a gym session, game of football, or track circuit. Boxer shorts offer no support for the genitals, and men's briefs can cause uncomfortable chafing.
What to Look for When Buying the Best Underwear for Working Out
Once a buyer has identified the style of underwear he wants for his workout sessions, he should look for a pair that offers the most comfort. He should also ensure that he gets the correct size and buy a pair of underwear that offers the durability he needs for working out regularly.
Comfort
Underwear is made predominantly with comfort in mind. A man is likely to wear the same pair of underwear from the time he showers in the morning, until he goes to bed at night. If underwear is uncomfortable, it is likely to show, either with chafing, uncomfortable marks around the waist or leg, or with the constant readjusting that may be required throughout the day. When working out, men get sweaty. Therefore, they need the workout underwear to absorb perspiration, and many cotton blend boxer briefs offer this feature. The best underwear for working out is designed to draw moisture away from the body. The material not only draws moisture, but it also dries very quickly, further reducing discomfort, if any.
Size
The best underwear for working out should fit snugly, without being too tight. A guy does not want his underwear to be too hot and sweaty, restrictive, loose, or uncomfortable. The following table offers a sizing guide for buying men's workout underwear. Measurements are provided in centimetres.
| | | | | | |
| --- | --- | --- | --- | --- | --- |
| Size | X-Small | Small | Medium | Large | X-Large |
| Waist | up to 71 | 76-81 | 84-89 | 91-97 | 99-104 |
Buyers should be sure to find the right pair that offers a comfortable fit. Men who may have favourite brands and styles of workout underwear typically stick to the same brands.
Durability
A man looking to find the best underwear for working out should also consider how durable the underwear is. Workout sessions can be active, rugged, enduring, and fast paced. A man needs his underwear to stand up to the rigors and strain he puts his body under during workouts. Choose a well known brand that offers solid stitching, hardwearing elasticised waistband, and thick fabric.
Popular Brands of Underwear for Working Out
Some brands have made underwear that is specifically designed for the active man. The various brands offer underwear to suit any buyer's budget, from practical and durable underwear such as Jockey, to the fashionable, more expensive brands, such as Calvin Klein and HOM.
Under Armour
Under Armour offers some of the best underwear for working out. The Under Armour M series boxer brief is a popular choice for its lightweight feel and its antimicrobial fabric. Its smooth mesh fabric offers great support, breathability, flexibility, and comfort.
Jockey
Jockey has been making underwear since 1876, and is known for inventing the men's Y-front brief in the 1930s. Over the years, the brand has used various technological advancements in the manufacture of fabrics to create some of the most comfortable and durable underwear for men. The Jockey microfibre active sport boxer offers a comfortable and flexible underwear option at a reasonable price. The microfibre material ensures moisture is drawn away from the body for maximum comfort during a workout.
Calvin Klein
For those who prefer a little added support when they work out, there is always the option of a jock strap. The Calvin Klein tech active jock strap is designed to offer maximum support and comfort, with its moisture-absorbing fabric that keeps perspiration at bay. Its design offers maximum flexibility of movement. The range of Calvin Klein pro stretch briefs and boxer briefs are also a popular choice among men when it comes to choosing the best workout underwear. Featuring supportive yet flexible cotton stretch fabric that is designed with moisture wicking properties, this range of underwear offers a wide selection of styles, from high cut briefs to low rise boxer briefs.
HOM
The range of HOM workout underwear includes sports tangas, briefs, and boxer briefs. The range of boxer briefs features soft stretchy cotton fabric, smooth seams, and a double layered pouch for maximum comfort and support. The waistband has great moisture wicking properties to keep perspiration away from the body.
Bike
Bike active boxer shorts are long legged boxer briefs. They feature two-way cotton stretch fabric for maximum support. The long leg length that extends down to the mid thigh is ideal for those who do a lot of running, as they reduce the likelihood of chafing.
Buying the Best Underwear for Working Out on eBay
Many buyers choose to use online retailers such as the auction website, eBay, to find a great deal on the best underwear for working out. The many features that eBay offers include simple search methods, top-rated sellers, and secure payment methods. To find the best underwear for working out, buyers simply need to type "men's underwear" into the search bar on eBay's home page. From there, buyers can further refine the search by using the available search category options, including style, size, condition, brand, colour, or material. Buyers looking for a specific brand or style of underwear, such as Calvin Klein steel boxers or Hugo Boss men's large briefs, may simply type these phrases into the search bar.
In order for buyers to stay up to date with their eBay activity, the website offers various shopping tools for desktop and mobile use. Now, buyers can also stay connected with the Google Chrome extension and receive instant updates and desktop alerts. Downloads are also available for those who prefer to use other browsers such as Internet Explorer and Mozilla Firefox.
Conclusion
Men's underwear has, over the past few decades, become just as much about fashion and sex appeal as women's underwear has always been. No longer are men limited to the choice of just boxers or baggy white cotton Y-fronts. Instead, men can choose from a variety that includes high cut tanga briefs, low rise boxer briefs, silk boxer shorts, or snug spandex trunks. Buyers have a wide range of options when it comes to choosing the best underwear for working out. Buyers looking for the best workout underwear should look for comfort, correct sizing, and durability. Workout underwear sees a lot of movement and sweat. Therefore, the underwear needs to be flexible, breathable, and durable. Many brands such as Under Armour, Jockey, Calvin Klein, HOM, and Bike offer underwear specifically designed to provide maximum comfort, no matter the level of activity.
An online retailer such as eBay gives buyers the opportunity to search through its extensive listings of items from sellers all over the world. With the many choices that eBay provides, a buyer can be confident about finding the desired brand and style of underwear at a competitive price.