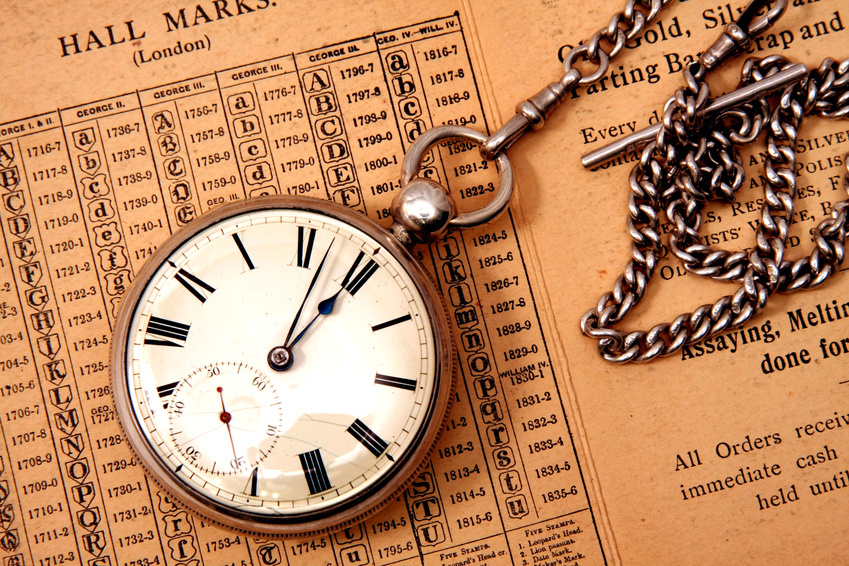 You can be nearly as knowledgeable as your jeweller when deciding to purchase an antique watch. Accessorising with an old watch adds an air of sophistication or perhaps curiosity when others see it fastened to your wrist, or hanging from a vest or waist pocket. Make sure to follow a few guidelines when purchasing a vintage watch so that your timepiece is a genuine collector's item.
Pay Attention to Indicators About the Watch's Condition

When reviewing a particular watch, be on the alert if the timepiece does not run. Not all repairs are simple fixes, and a major restoration can be cost prohibitive. Missing parts are never a good sign when shopping for an antique watch, as the part may no longer exist. Avoid purchasing an overwound watch, since that generally means there is an underlying problem preventing the internal mechanism from running. A seller who indicates 'just a tiny amount of rust' lets you know that the watch's condition is in serious jeopardy of potential breakage sometime in the future. Obvious scratches on the watch's face may indicate the timepiece did not receive proper care. Find out how often the watch received servicing, which is valuable data for any buyer or collector.
Choose Your Preferred Brand and Type of Watch

You may find that a certain watch captures your attention before others. Your watch collection should be one that you are proud to either display or wear so do your homework and research the company history of a brand you are leaning toward purchasing. A 1950s watch is as much of an antique as an 1800s-style watch, which vary in mechanical operation and design. Then decide if you would rather buy an antique silver wristwatch, an antique gold wristwatch, an antique pocket watch, or an antique fob watch. Each one differs in attractiveness, technology, performance, and material, all of which are important to the discriminating collector.
Factor in Authenticity
When you are ready to purchase a specific watch and you know the watch's condition, and have researched the brand you intend to buy, make sure the watch is authentic. Look for the hallmark on the watch to date the watch, and find out how many karats it has if it is a gold watch, the type of movement, the number of jewel bearings contained within the timepiece, and whether the balance is good. Look for an antique watch where the seller guarantees that the item is an original and genuine timepiece.