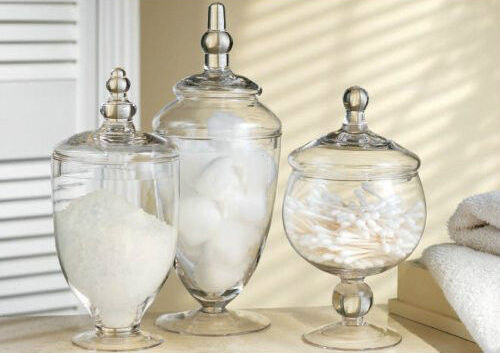 Originally, a pharmacist or druggist stored medicinal items such as herbs in apothecary containers to make herbal remedies for the buying public. Today, buyers may invest in 18th and 19th century originals or collect newer jars to store miscellaneous items. Decide how you intend to use the apothecary jars and find one or more to purchase while shopping from eBay sellers.
Antique Examples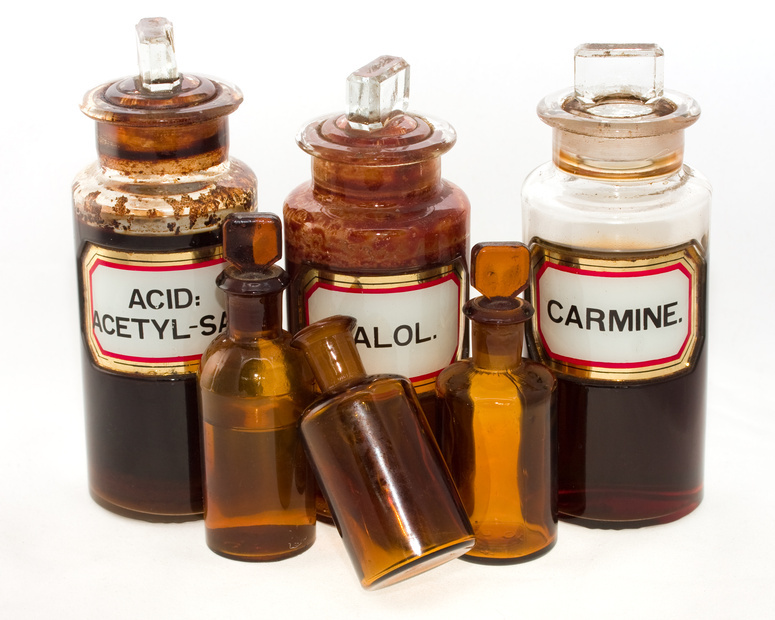 When searching for jars, you may find older glass apothecary jars in colours such as cobalt blue, amber, and green. This older coloured glass kept contents from harmful effects of direct sunlight. To further define whether these coloured jars are antique varieties, the design at the tops of the jars should be smooth instead of threaded since corks or stoppers sealed the jars or apothecary glass bottles. Look for hand blown jars, evidenced by a small bump on the bottom of the jars, a good indicator of vintage glass jars, as well as the appearance of bubbles in the glass. You may find antique apothecary jars listed as pharmacy jars or chemist jars. A rare find is a jar with some of the contents still in the bottle.
Replicas
If you are not into collecting antiques, look for attractive, modern-day examples equally appealing. Apothecary jars, whether old or not, usually come with lids to keep the contents dry and away from air. The jars may be tall and cylindrical or shorter and wider in clear or coloured glass. The glass may be plain, ribbed, or painted with flower designs or other motifs. Many collectors prefer squatty-looking jars which hold a collection of sundry items. Some sellers offer apothecary jars in sets of six or more in graduated sizes.
Display and Use Your Collection
Group your antique collection in a location easily visible to receive constant attention. Place them up high in a secure location such as the space above kitchen cabinets, a mantel, or a niche constructed for your assortment of apothecary jars. Since the antique specimens are more valuable, use the imitation ones to store cotton balls and cotton swabs for the bathroom, candy for the coffee table, and another one for safety pins, buttons, or any items you use frequently. If you save pennies from pocket change, throw them in one of your jars. These jars are great organisers for any room and decorate the space regardless of where you use them.