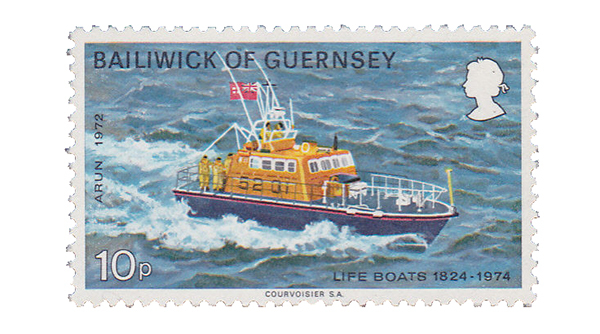 Collecting stamps is an excellent way to learn about the countries in which they were issued. Stamps offer a lesson in history, geography, and politics in a diminutive work of art. Since their inception, postage stamps have commemorated famous people, wildlife, and unique events. Guernsey stamps feature a wide array of images that celebrate the Bailiwick of Guernsey.

History of Guernsey Stamps
The Bailiwick of Guernsey is a British Crown Dependency that lies in the English Channel, off the coast of Normandy. A shortage of British stamps in the Second World War during the region's occupation by German troops, meant that Guernsey had to print its own stamps. Since their original issue in 1941, used Guernsey stamps have been distinguished by their quality and beauty. They are produced by Guernsey Post and commemorate topics such as the military, transport, art, and the natural world.
Popular Guernsey Stamps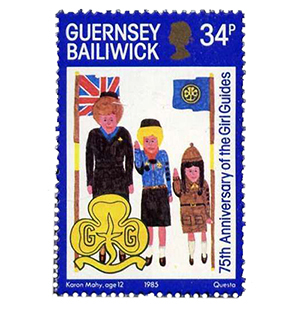 In this digital age, the world is shrinking, making it easier for buyers to become acquainted with countries around the globe. This means that stamp collectors worldwide are interested in small communities, where stamps are issued in the thousands, not the millions. Popular Guernsey commemorative stamp sets feature the British Formula 1 World Champions. More champions have come from Britain than any other country, with a total of 10 since Mike Hawthorn in 1958. This set includes four face values, each with a different design. Guernsey celebrated the 100th anniversary of Girlguiding UK with a Girl Guide centenary stamp. The Asian elephant is an endangered species that appeared on a Guernsey stamp in 2010.
Guernsey's Royal Baby Stamp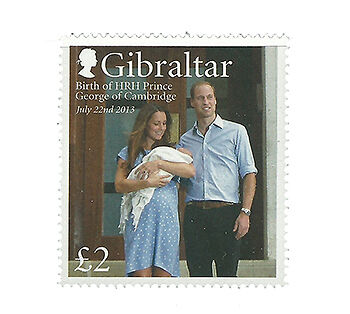 In celebration of the birth of Prince George of Cambridge, Guernsey Post released a stamp set featuring a photo of the Royal couple and their baby as they left hospital. The process required approval of the photo by the Queen and the Duke of Cambridge. The stamp measures 40 millimetres by 32 millimetres and each set includes a first day cover, miniature sheet, and presentation pack. A framed print of this stamp was sent to the parents of every baby in Guernsey born on the same day as the Prince.
Guernsey's Pennie the Postie Stamp
In celebration of children's books everywhere, Guernsey's Post created a fictional children's character, Penny the Postie. Penny pursues a remarkable journey on the appearance of a magic postbox. Some of Guernsey's stamps are issued in booklets, which makes it easy for collectors to build a Guernsey stamp album.