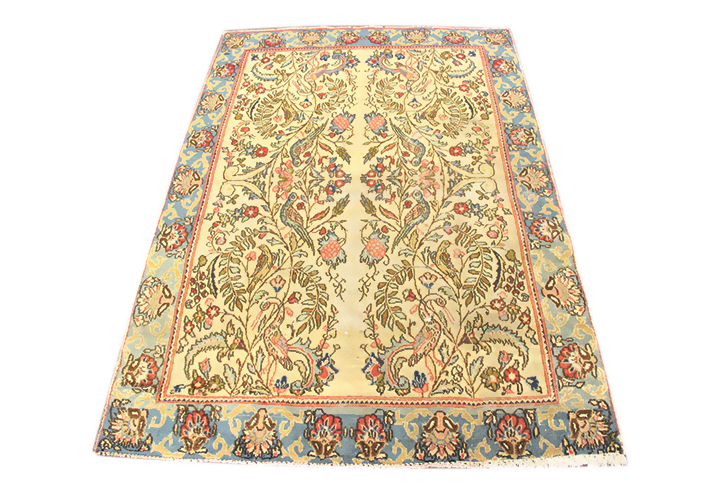 The land of Persia is associated with the Arabian Nights, where magic carpets transported Ali Baba and Aladdin through mystical scenes. Persia is now known as Iran, and the region still produces rugs and carpets well known for their stunning artistry and design. Persia gave a great deal to the world in the way of artisanship, and understanding the distinctive features of antique Persian carpets and other Persian antiques helps when searching for collectibles.

Popularity of Persian Antique Rugs
Among the antiques of Persia, the most highly collected are undoubtedly rugs and carpets. These handwoven works of art often take hundreds of hours to create, and are intimately endowed with the weaver's creative insights. Collectors of antique Persian rugs are motivated not only by the rugs themselves, but also by the historic stories they tell.
Features of Antique Persian Rugs
Collectors look for Persian rugs made of handspun wool, cotton, and silk. Good quality rugs are densely knotted, and some tribes use goat hair for the selvage, which prevents the edge of the rug from unravelling. Traditionally, each rug weaving family had unique patterns and styles that were passed down from generation to generation. The creations of certain families or tribes are highly sought after by collectors worldwide.
Persian Antique Metal Collectibles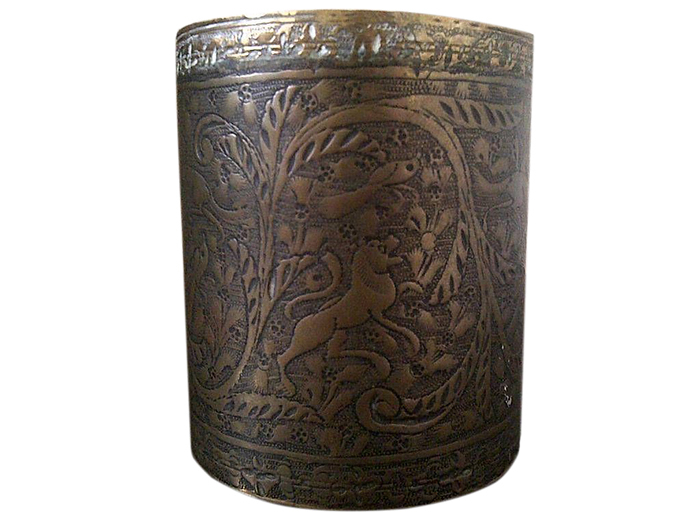 A number of metal items of interest to collectors include the Persian Cuerda Seca enamel copper pot, which was typically handcrafted in the 19th century. It featured the 15th century Cuerda Seca, or dry cord, style of enamelling in a variety of colourful expressions. Kashmir Carved Foliate Samāwar is a vessel traditionally heated with coal, for the purpose of heating and boiling water. Collectors can find the Samāwar made from copper, bronze, polished brass, gold, and silver. Fancy ornamental work, iconic lids and handles, and no signs of leakage increase the item's value.

Other Persian Antique Collectibles
The products of artistic expression during the Qajar dynasty provide popular antique collectibles, including earthenware tiles, metalware, and portraits. As far back as the 13th century, large numbers of calligraphers' Persian pen boxes were produced. These boxes varied in style and were often made from copper, silver, and gold. Lacquered pen boxes featured stunning artwork around the circumference. While Persian rugs rank high on the list of antique collectibles, Persian arts encompass an expansive spectrum of mediums and techniques used in the ancient world, from decorative and visual arts to literature.