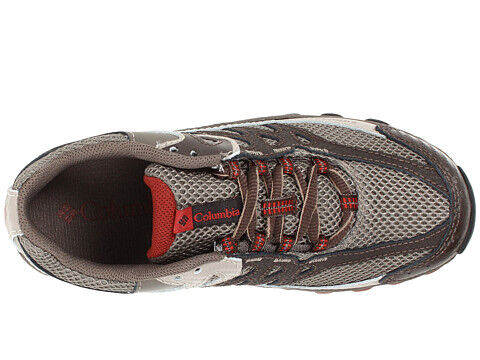 As boys grow from babies, to toddlers, to young men, their feet grow rapidly. To most parents it might seem like boys need new shoes every year, and sometimes that might even be true. No matter the occasion or activity level, there is a shoe to meet every child's needs. When looking for new shoes for a boy, the shopper will need to consider the child's state of development. If a boy has yet to master the fine art of shoelace origami, a pair of lace up shoes will not be a wise choice. Unless, of course, a parent is happy to tie their son's shoes every five minutes. The choice of fasteners is an important one. When it comes to the type, the shopper needs to consider the child's activity level, and what occasions the child might be attending. Athletic shoes are not welcome at a wedding, and a formal pair of loafers will get ruined on the football pitch. Regardless of the style of boys' shoes a shopper is looking for, they will find a diverse selection on eBay.
Types of Fastening Methods for Boys' Shoes
One of the primary considerations when shopping for boys' shoes, is how the shoes are secured to the child's feet. Depending on a child's age, they may still be learning to tie laces, or the child may not have even started the process of learning how to tie their shoes. Shoppers will needs to evaluate the different types of fastening methods carefully. When shopping for boys' shoes, a shopper should look for shoes with fasteners that are appropriate for the child's stage of development.
The choice of fasteners will depend on the child's comfort, activity level, and shoe-tying ability, and it determine how easy it is to get the child dressed and out the door in the morning.
Laces
The classic way to secure a pair of shoes is with shoelaces. Tied with a knot or a bow, laces give the most secure closure of any shoe fasteners. Tying laces is a skill that takes some time to master, and if the child is not capable of tying their shoes right away, a parent, teacher, or older child will have to be on hand to tie the shoes should the laces come undone. Lace-up shoes are more appropriate for child that can confidently tie their shoes already.
Buckles
For younger boys, especially with certain shoe styles like sandals, parents might want to consider buying shoes that secure with a buckle. These shoe buckles are very similar to a very small belt buckle. The shoes are secured by pushing a prong through a small hole in a band. Buckles secure fairly quickly and are a good option for kids who cannot yet tie their own shoelaces.
Velcro
The most convenient and certainly the quickest method for securing boys' shoes is with Velcro strips. The shoes are fastened with two straps that stick together when pressed together. The straps then come apart with a swift tug. Velcro is by far the fastest and easiest method of securing shoes for boys. Favoured by many parents, Velcro ensures that a child will be able to secure their own shoes without any help. A Velcro fastener is simple to open and close. This type of fastener also creates a snug and secure closure.
Slip-On
Slip-on shoes are secured simply by how they fit around the foot. Many casual shoes for boys are slip-ons, and have a flexible but snug space for the foot. This allows a child to put their foot in and pull it out quite easily, yet the shoe will still stay relatively secure on the foot when worn.
Types of Boys' Shoes
Along with the various ways a shoe can be secured to the foot, there are a wide variety of shoe styles for boys that are appropriate for different occasions. For both the comfort and safety of boys and their feet, parents should consider purchasing different types of shoes for different occasions and activities.
Sandals
Sandals are commonly worn in the summer. Flip-flops are easy slip-ons that require no work on the parents' part to put on their children's feet. Other sandals usually connect with Velcro or buckles and cover more of the foot. Some styles of sandals come with heel straps.
Casual
Casual shoes can mean a lot of different things, but mostly this category of shoe refers to basic shoes that are worn on a daily basis for different activities. Generally any type of trainer with a multi-purpose design is a casual shoe. Shoes in this section are designed particularly for everyday use.
Formal
When it is time to dress things up a bit, every boy needs a good pair of formal shoes. Most formal shoes for boys are either black or brown, and made of either leather or imitation leather. Most boys' formal shoes are secured with Velcro or simply slip onto the foot, and are designed for dressy comfort for formal occasions.
Boots
When the winter weather hits, boys will need a pair of boots to protect them from cold temperatures, especially when play time takes them outside, or while waiting at the bus stop, or on short walks to school. Boots usually rise to cover mid-calf area and feature insulation inside. Boots are fastened using either Velcro straps or laces. These fasteners close the top of the boot to keep snow out. Some boots include rubber insoles to insulate child's feet from the cold. These boots are meant for rain protection more than cold. Good boots are essential footwear for a boy living in a cold climate.
Athletic
Athletic shoes are designed for the physically active boy. They usually feature more traction, and additional support for the foot and the ankle. For boys that participate in any type of sport or are simply big on playing outdoors, a good pair of sports trainers is a wise choice.
When to Buy Boys' New Shoes
With how fast boys grow, it can be hard to know exactly when is right time is to buy a boy a new pair of shoes. Young boys, toddlers and preschoolers, can increase in two or more shoe sizes in just a year. The following provides a few tips on how to determine when is the best time to buy new shoes.
Ask Them
The truth is, younger kids are not always sure how shoes are supposed to fit or feel. If they start feeling uncomfortable, they may complain. For boys who are old enough to talk, parents should try asking them how their shoes feel, if they are uncomfortable or experiencing any pain. They may not volunteer this information, but checking in with them may help parents discover if they are uncomfortable in their shoes.
Do the Toe Test
When a child is standing on both their feet, use a thumb or finger to push down along the toes of the shoe and feel for where the toes meet the front edge of the shoe. There should be just enough spare room for the toes to wiggle a bit. If there is too much room the shoe will slip and rub, and if the child's toes are pressed against the front of the shoe, it is obviously too small. Doing a toe test periodically will help parents know how their child's shoes are fitting from time to time.
Look for Wear and Tear
Again, it may seem a bit obvious, but check for wear and tear now and again to see if there are specific areas that are receiving more wear and tear than others. If seams are splitting, this can be a sign that the feet inside are too big for the shoe to handle, and it is time to buy a new pair.
How to Find Boys' Shoes on eBay
With tens of thousands of listings for boys' shoes on eBay, parents often turn to this online marketplace first in their quest for new shoes. With smart search tools and a huge range, eBay offers a variety of styles of shoes that are friendly to most budgets. To find the boys' shoes that are currently available for sale on the eBay website, begin on the eBay home page. The keyword search bar at the top of each page gives you the option to insert keywords related to the specific boys' shoes you are looking for and receive matching results. For example, if you were to type in "boys brown sandals" you would receive listings that include those keywords in the listing titles. On the results page, you can sort the listings based on size, style, condition, price, fastening method, colour, and more. When reading the item descriptions for the shoes, take note of the shoe size. Most listings should use UK sizes, but if the listing uses either US or European shoe sizes, you should consult an online conversion chart.
Conclusion
When buying boys' shoes, always consider the fastening mechanism and where the child will be wearing the shoes. Slip-ons or shoes with Velcro fasteners are perfect for young boys who have yet to master tying their shoelaces. Every boy should have a good pair of formal shoes for special occasions. For around the house on a summer's day, a pair of flip-flops is a convenient choice. When winter comes around and the freeze sets in, a boy should have pair of waterproof boots that offers excellent insulation. The right time to buy a pair of shoes is when a boy complains about being uncomfortable or when the shoes are showing obvious signs of wear and tear. A parent should also perform the toe test from time to time. Boys have a habit of growing quickly. Replacing shoes as a child outgrows them can get expensive. Shoppers will find the best deals on boys' shoes on eBay.