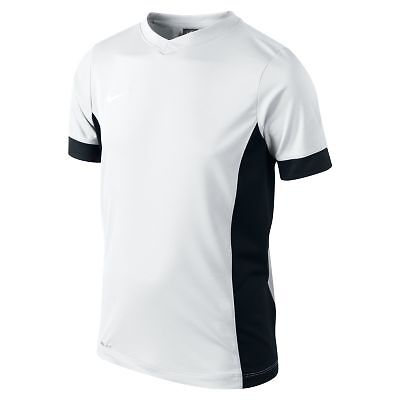 From T-shirts and tank tops to polo shirts and vest tops, there are numerous options to choose from when shopping for boys' tops. Depending on what a buyer is looking for, there are many tops available for everyday wear or for special occasions. Regardless of what the consumer is looking for when shopping for boys' tops, it is important to have accurate sizing information available, especially when shopping online. Boys' sizes may vary significantly from one season to another, so it is essential to keep the sizes up-to-date by taking regular measurements. Other things that should be considered when shopping for boy's tops, either online or in high-street stores, include the weather, the quality of the materials, and the boy's preferences (especially for tops with cartoon or movie characters on them). Information about how to find the best boys' tops on eBay is useful for making wise choices when shopping online.
Boys' Tops Styles
Boys' tops are available in a large number of high-street stores and online and they come in a wide variety of styles. Buyers can choose from T-shirts, tank tops, polo shirts, vest tops, casual shirts, rugby shirts, and more. As each boy should have multiple tops suitable for school, outdoor activities, special occasions, and casual activities, it is advisable to choose several styles for each season. Matching the tops with the bottoms should be another matter of concern. A poor combination of colours or styles can easily ruin an outfit, so it is important to choose the suitable styles for jeans, trousers, and shorts.
T-Shirts
T-shirts are some of the most popular tops for boys and for this reason they come in a wide variety of fabrics, colours, and styles. Whatever the style preferred by a boy would be, there is a T-shirt for it. Buyers can choose T-shirts in plain colours, as well as with different patterns and prints. T-shirts with cartoon or movie characters on them are suitable for little boys, while older ones may prefer T-shirts featuring their favourite football team. Prints with names of famous music bands and rock-like patterns are other styles preferred by older boys.
Tank Tops
Tank tops are ideal for warm summer days, but they can be also worn as undershirts in autumn and winter. Buyers can choose tank tops with a larger armhole for a looser fit or tighter for the boys to wear them underneath a jumper or even a school shirt. Unicolour tank tops are ideal for layering, while printed ones are perfect to express a boy's personality.
Polo Shirts
The main advantage of buying polo shirts is their versatility, as they go with jeans, casual trousers, and even shorts. The ribbed collar with a small button placket is the distinctive feature of polo shirts. As in the case of other tops, buyers can find polo shirts in a large palette of colours and patterns. Custom printed polo shirts with the symbols of football and rugby teams are popular choices for boys.
Vest Tops
Ideal for both casual wear and gym classes, vest tops are also suitable for wearing around the house on warm summer days. Vest tops are an essential part of a boy's wardrobe and it is important to choose them well, in order to fit properly. Vest tops that are too tight to the body can be uncomfortable, so going for loose fits may be a better choice. As for fabrics, buyers should prefer cotton to synthetic materials, as it absorbs perspiration more effectively, while being softer and more comfortable at the same time.
Casual Shirts
Shirts that are suitable for casual wear are essential for every boy's wardrobe, regardless of age. They come in a large variety of colours and patterns such as stripes are popular choices. Casual shirts go well with jeans and trousers, but they may also be suitable for a more formal occasion when paired with an elegant blazer. They are also a great choice for schoolwear, both as part of a required uniform or on their own.
Choosing the Right Size for Boys' Tops
When shopping for boys' tops, it is vital to choose the right size, because a poorly fitted T-shirt will not only look bad, but it will be uncomfortable at the same time. It is easy to take a boy's measurements by standing him against a wall with his bare feet in order to measure his height. The chest and waist measures can be then taken with the help of a tape measure. Accurate measures are taken by not pulling the tape tight. In the case of an active little boy, an extra pair of hands can be helpful for getting accurate length results.
Boys' Tops Size Chart
The table below provides height and chest measures according to the boys' age. It should be used as reference if no sizing information other than the age is provided on the label.
| Age | Height (cm) | Chest circumference (cm) |
| --- | --- | --- |
| 2-3 years | 92-98 | 53-55 |
| 3-4 years | 98-104 | 55-57 |
| 4-5 years | 104-110 | 57-59 |
| 5-6 years | 110-116 | 59-61 |
| 6-7 years | 116-122 | 61-63 |
| 7-8 years | 122-128 | 63-67 |
| 8-9 years | 128-135 | 67-70 |
How to Find Boys' Tops on eBay
The auction site eBay has an extensive collection of boys' tops, with plenty of styles, colours, and sizes to choose from. Searching for boy's tops on eBay is easy; you can start quickly by typing 'boys' tops' in the search bar on eBay's home page. Alternatively, you can navigate through the fashion menu until you reach the boys' category. If you are looking for a particular style, for instance tops with your boy's favourite cartoon character, you can type it in the search bar and narrow the results according to your preferences. Similarly, if you are looking for boys' tops made of a specific fabric or from a certain brand, you can apply these filters by typing in the keyword in the search field. This will narrow your results, helping you choose from among fewer options.
In order to speed up your search, you may refine the results according to size, condition, brand, or style. Make sure you have up-to-date sizes available when ordering boys' tops on eBay in order to avoid wasting time and money with returns in case they do not fit properly. Check out the sizing information provided by the seller and contact them directly in case you have any doubts related to the size of a certain top.
Conclusion
Tops are essential for any boy's wardrobe because they are the base of everyday wear and this is why it is important for them to have as many styles as possible. It is possible to choose boys' tops that are stylish and comfortable at the same time. Buyers should select tops attentively and pay attention to sizing, because a poorly fitting T-shirt may prove to be fairly uncomfortable. Taking the boys' measurements at regular intervals may prevent surprises when it comes to sizing. Matching the tops with the bottoms and even the shoes is also important for a neat-looking outfit, regardless of age. Along with style and fabrics, buyers should also pay close attention to colours, as clashing shades may destroy an outfit completely. Parents looking for a wide range of boys' tops can find them on eBay, which offers a larger selection than the familiar usual high street stores.