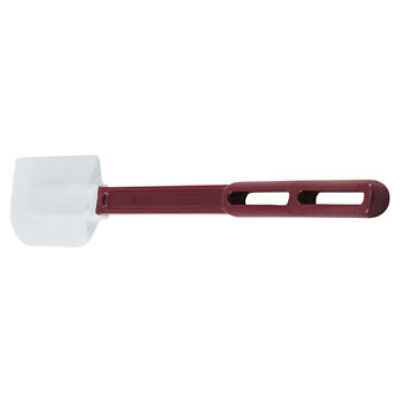 Cake decorating has become a lucrative business venture, but many people still do it as a hobby. The art of decorating cake requires skill and dedication, but most of all, it requires the correct tools. Whether the cake decoration is being done on an amateur or professional level, the decorator still requires the basic cake decorating equipment and supplies.
Before buyers attempt to purchase cake decorating supplies, they should become familiarized with the various categories of decorating tools and how each tool affects the overall end result. Buyers need to purchase decorating bags, decorating tips, couplers, food colourings, flower nails, brushes, cake boards, doilies, and separator plates. Additionally, buyers need to invest in certain kitchen equipment, such as mixers, rolling pins, a turntable and various size spatulas. Wedding and 3D cakes are always in demand, so buyers should also invest in fondant decorating supplies, such as modelling tools and impression mats.
Decorating Bags, Tips, and Couplers
The bags, tips, and couplers are probably the three most basic components in a decorator's tool box. These tools often determine the visual outcome of a decorator's skill.
Decorating or Piping Bags
Decorating or piping bags are cones often made of parchment, disposable plastic, or a reusable polyester-coated fabric, which holds the decorating tip. The bags are then filled with icing to put on the cake. When a cake is being decorated with several different icing colours, the disposable plastic bags are the most useful. The reusable bags are often used when large amounts of border or flowers of the same colour are part of the design.
Parchment is generally sold as a roll or in triangular pieces which is then formed into a cone. The user can turn the triangle into a decorating cone by following these steps: Turn the triangle upside down with the point facing inwards. Roll the right side to meet the point; this should form a funnel. Roll the left point to meet the right side at the tip. The tip with both sides rolled should have a tight point.
Filling Decorating Bags
To fill the decorating bags, a decorating tip or coupler should be inserted, and then the top edge of the bag should be turned over to form a cuff. The bag should then be half filled with icing, after which the edges should be folded down several times. It is now ready to use.
Decorating Tips or Nozzles
Decorating tips or piping nozzles are conical-shaped, open-ended metal tips that are used with the decorating bags. The icing is then forced from the bags through the tips to form diverse shapes on or around the cake. There are various types of decorating nozzles from the standard round opening to special effects nozzles. They are often sold in sets of 9 and 24 pieces but may also be bought as singles.
Couplers
The couplers are connectors that allow the decorator to change tips without having to use a new piping bag. Therefore, the decorator can pipe numerous designs of various shapes using the same icing and icing bag. Couplers can be used with both plastic and parchment type piping bags.
Using a Coupler
Couplers are fairly easy to use. They are accompanied by a ring that is used to secure the tip in place. To add a coupler, the decorator simply need to remove the security ring, insert the coupler through the opening in the piping bag, trim down the bag to expose four threads on the coupler, then screw on the desired piping nozzle. The ring is then re-added to secure the tip in place.
Flower Nails
Flower nails are great tools to have, especially the metal ones because they serve multiple purposes. In this case, flower nails are mentioned as a decorating tool that allows the decorator to easily hold it in their hands while they apply icing in the form of a flower. It is easier to handle and can then be stuck in the cake at various angles.
Why Use a Metal Flower Nail
A metallic flower nail is also a tool used in the baking of the cake to help the cake bake evenly. The theory is that the nail conducts heat to help the middle of the cake to cook as fast as the outer bands, thus resulting in a more evenly baked cake.
How to Use a Flower Nail in Baking
The nail is generally sprayed with a non-stick solution and then placed upside down in the middle of the cake tin. This can be done either before or after the batter is poured in. The nail then protrudes out the top. When the cake is baked, a cake board can be placed on top, then when the cake is flipped to sit on the cake board, the nail head pop-ups at the top for easy removal.
Modelling Tools and Impression Mats
Gone are the days when decorating a cake was simply adding a row or two of curly icing to the outer perimeter. Today, cakes need additional pizzaz with various raised designs and decorative impressions.
Modelling Tools
Modelling tools are often sold in a set but can also be bought singly. They are used to shape, draw on, frill, or hollow out the surfaces of fondant icing and gum paste. Modelling tools sets often include a ball tool, a frilling tool, a comb tool, a star tool, a quilting tool, a mini spatula, and a mini roller tool. Buyers can opt to buy single tools and try them out or choose a set that contains the most popular tool types.
Impression Mats
Impression mats can be a decorator's best friend when working with fondant icing. These mats remove a lot of the pressure and lessen the work needed to create a wonderful design. Impression mats allow the decorator to easily add a new design to different sections and layers of cake within minutes by simply pressing the decorated impressions into the fondant. The decorator simply needs to roll out the fondant with a rolling pin, then spread the mat over the fondant and roll again. The designs are then transferred from the mat unto the fondant. Decorators can quickly create a wall, cobblestone, floral, quilted, or filigree design with a mat and a rolling pin.
Pastry and Cookie Cutters
Pastry cutters and cookie cutters are a great addition to the list of tools because they allow the decorator to easily cut shapes and designs into the fondant, cut it into strips, or remove excess fondant from the perimeters. Cookie cutters also allow the decorator to stay consistent with a particular shape or design by using the same tool over and over.
Cake Boards, Doilies, and Separator Plates
Cake boards, doilies, and separator plates are different items that are used separately or in combination to serve the same purpose. Their aim is to support or enhance the cake when the decorations are finished, and it is ready to be displayed.
Cake Boards and Foils
Cake boards are typically circular or rectangular cardboards that should be at least 5 cm bigger than the cake after all icing and decorations have been applied. They are generally used to support the lower level of the cake, and it is stacked or tiered. Coloured or metallic non-toxic foils can be used to wrap the boards before the cake is put in place. This can add to the overall decoration and display of the end product.
Separator Plates
The separator plates are generally made of opaque or clear acrylic material, with inset grooves that can be used with pillars or dowel rods. This allows the cakes to be individually stacked in a tiered position, which is the common display for traditional wedding cakes.
Doilies
These doilies are paper-like versions of crocheted furniture doilies, which are placed on top of the cake board or separator plates, and the cake rests on it. The doilies should be the same size as the boards, and they should be grease resistant. The decorated edges of the doilies can still be seen after the cake is in place.
Food Colouring
Food colours are found in many forms, including liquid, liquid paste, paste, and powder. Most forms can be sourced at any decorating outlet or an online store that sells cake decorating supplies. The food colourings are generally concentrated and sold in small quantities because only small amounts are often required.
It is always a good practice to mix the colours and leave them to stand for at least a few hours because they tend to become darker over time. Additionally, food colouring should only be added in small quantities and then topped up if necessary. All decorators should have the first six basic beginner colours, which include red, yellow, blue, green, brown, and black.
Paint Brushes
Good quality artist brushes are essential tools in cake decorating, especially when fondant icing is being used. They are versatile tools often used to apply colour to fondant icing, or to apply glue, paste, and anything else that needs to be brushed on. They are also great for adding sparkle to fondants with the addition of lustre dust or pearl dust.
Other Kitchen Equipment
There is other standard kitchen equipment that should always be included. Below are some equipment and appliances that all decorators should have in their kitchens or workstations.
Mixer
For instance, a quality heavy-duty, free stand mixer is best used to prepare icing because many decorator types of icing are a bit too heavy for a small hand mixer to whip it properly.
Turntable
All decorators should own a turntable. This piece of equipment allows the decorator to easily spin and decorate a cake without making a 360 degree walk around the decorating counter. It enables the coat of icing to be applied much smoother, and border icing is applied faster.
Spatula
Icing a cake cannot be done professionally without a good wide blade spatula. It should be at least 30 cm long to spread the icing smoother. Decorators should also buy smaller spatulas, which are useful for other decorating needs.
Rolling Pins
Rolling pins are essential to certain aspects of cake decorating. It is recommended that a decorator have at least two different size rolling pins available. The larger pin, which should be about 50 cm long, should be non-stick and preferably made from polyethylene plastic. The longer roller pin can result in a perfectly round, rolled out fondant that is good for covering a round cake without contending with thick, cracking, scale looking fondant icing. The smaller rolling pin, which should be about 17 or 18 cm, can be used in the making of cake toppers and other decorations.
How to Buy Cake Decorating Supplies on eBay
Buying cake decorations on eBay is pretty simple, even though there is a wide variety and many different types of tools. The first thing you should do is search for "cake decorating supplies" from the eBay home page, and that quickly brings you to a large list of items that you may be interested in. You can opt to browse through that extensive list or quickly and easily narrow it down by integrating the available filters. You can filter the supplies by type and subtype, themes, and even the materials that the tools are made from.
However, if you have already decided on the set of tools that you need, you can save some filtering time, by simply including the specific keywords into your homepage search. For instance, if you are on the prowl for cake toppers or cake boards, you can input those details right into the search. You can even become more specific, such as acrylic wedding cake toppers, or silver round cake boards. Specific searches filters out other items that may not interest you, but do not get carried away with the specifics, as it may drastically reduce your options, and you may miss some of the items that you are in fact interested in. In fact, one or two adjectives are generally enough.
Conclusion
With all the various supplies that are needed, buyers need to find a store with a wide variety, a powerful search engine, and various filter options. eBay provides all three solutions, thus making it easier for a decorator to quickly buy their items and get back to what they do best.
However, before a decorator starts shopping, they should become aware of the basic decorating tools and supplies that they need to have professional looking results. When regular soft icing is being used, decorators need to have correct and sufficient decorating bags, tips, and couplers. If fondant icing is being used, decorators should have the necessary cutting and modelling tools, as well as the correct size rolling pins, and a few decorative impression mats to seal the deal.
Other equipment and supplies include display items, such as cake boards, doilies, and separator plates. But decorators should always start out with an equipped workstation that includes a good mixer, a turntable and a spatula, if not already included in one of the tool sets. Acquiring these tools and learning how to use them is the first step in becoming a good cake decorator. The right cake decorating tools result in more professional results.