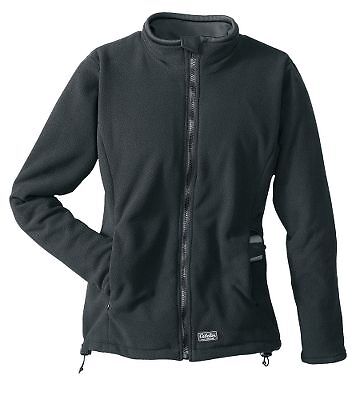 Bundling up boys in layers to keep them warm in case the unpredictable weather gets nippy is standard routine in many UK homes, and fleece jackets are the most popular outdoor clothing throughout the mild to cool seasons. Since boys will be boys, they are subject to rigorous destructive testing of whatever they are wearing, many times stretching their jackets beyond their fabric's limits. Thus, beside the usual insulation, warmth, quality, and comfort levels to look for when shopping, fleece jackets for boys also need to be tough enough to survive all the dirt, water, and stains thrown at them. For boys older than five, it is wise to ask for their personal preferences in the final selection. If the jacket is not considered stylish enough to impress their friends, it could often be misplaced on purpose.
Parents want good value for their money when shopping; boys want freedom of movement and a cool style. Coming up with a fleece jacket that pleases both is not as hard as it sounds if the following factors are considered. Before purchasing fleece jackets for boys, the consumer should consider the fleece fabric used in making jackets, the qualities that make it popular for use over clothes during cool weather, and how to select the right fleece jacket for boys.
The Fleece Material
Fleece can be either natural or synthetic. Natural fleece is made from the wool of sheep, is flame and wind-resistant, and retains warmth well. However, natural wool can soak up to 30 per cent of its weight in moisture, making it heavy and slow-drying. People who are allergic to wool find it itchy. Natural fleece is quite expensive and not easily available, except in online specialty shops or high-end shops. Synthetic fleece, on the other hand, is a revolutionary polyester fabric that was created in the late 1970s, specifically as a lighter alternative to heavy wool. Fleece fabric is very soft, attractive, stretchy, durable, and easy to maintain, making it popular for jackets and blankets.
As a good hydrophobic insulator that can only hold up to one per cent of its weight in moisture, it keeps bodies warm and dry by shutting the cold out, and is excellent for energetic activities. When used in making jackets, fleece fabric holds its shape well and resists stains. Since it is made from plastic bottles or petroleum, it has a flammable quality, which can easily be treated with flame retardant. As part of winter clothing, fleece jackets are the first form of defence against the cold, therefore, there should be no compromises on quality as it may affect how much cold gets to the body. For long-lasting, quality fleece, the nap, or pile, of the fleece should be thick and luxurious. Fleece fabric is categorised according to its thickness or weight, and the heavier the fleece, the warmer it is to wear.
Boys' Fleece Jackets
As fleece fabric is excellent for layering, its weight determines what sort of activities the jacket is good for because of the level of insulation provided. Most fleece jackets are usually made from the light- to medium-weight fleece fabric, which are cosy and comfortable as they dry quickly and breathe well. Since fleece lets the wind through, it is sometimes used as a lining in jackets.
Fleece Weight
Lightweight fleece weighs 200 to 240 g and is good for a lot of movement, like running around, since it allows the fabric to breathe. It is also used to line windproof jackets, or as an excellent base when layering for warmth. The polar fleece, also known as the mid-weight fleece, weighs 310 to 385 g and is the most commonly used fleece for jackets. It provides warmth and comfort without being too heavy, and is ideal year round for mild physical activities. Polar fleece is also light enough to be safe for car seat use with toddlers. Heavy weight fleece at 400 to 480 g is bulky and heavy, perfect for extremely cold weather and activities with little movement, like camping and fishing.
Finishes
There are two types of finishes for fleece that determine its quality. Anti-pill, or premium fleece, does not form pills, repels water, and is much heavier than the cheaper type. On the other hand, brushed fleece is more common than the superior anti-pill but is dull, flat, and lumps quickly into small, horrid round pills after frequent washing and wear. Even though the pills can be removed with a sharp tool to make the fleece wearable, this does not last long and would need replacing frequently.
Fleece Jacket Construction
A fleece jacket worthy of any boy should have elbow patches, fortified shoulders, pockets, and sleeves to hold off wear and tear. Zipped, lined pockets keep the hands warm and shut out the cold while articulated elbows allow greater movement. Jackets with high collars, chin protectors, full-length zips, and elasticised cuffs and hems ensure an effective seal that no cold air can sneak past. Other features that boys jump at, and that are safety-conscious, include a foldaway hood to keep the head warm and a reflective zip pull, which catches the light from cars when it gets dark.
Sizing Fleece Jackets for Boys
Despite standard clothing sizes in the UK, most shops follow their own size charts, making for frustrating shopping both in brick and mortar, and online, stores. The best option is to use height and weight measurements to match with the corresponding size on the seller's chart. Some offer single and dual sizing options covering a range of measurements for boys aged two to 13. Buying fleece jackets two to three sizes larger is ideal to fit over sweaters, and also make room for any growth spurts over the year.
Boys' Fleece Jacket Style
Boys have a good idea about what they want their jacket to look like. Rather than argue over personal tastes, parents should stick to their budget and go through the available options, looking for essential features of a jacket to narrow down the choices to a reasonable number, then let him have the final say on what he likes of the bunch. Many people opt for dark colours because stains do not show up much but winter is not the end of fashionable wear. Attractive is good too, as the fleece jacket is all that is seen over and over again for months. Fleece jackets come in a variety of funky colours from soft hues to deep shades, as well as interesting stripes or patterns, like camouflage.
Fleece Jacket Value
Specialty stores have a bigger price tag but offer variety, whereas thrift and online auction sites can unearth excellent bargains to someone with a keen eye for quality. When stores are racing to clear their old winter stock in early spring, shopping then, or at any other off-season time can net fabulous quality jackets at throwaway prices. Good value also comes from three-in-one, two-in-one, and reversible jackets. Premium fleece lasts longer and is long-lasting, making the polar fleece the best option for a versatile basic.
Buying Fleece Jackets on eBay
Thousands of the trendy boys' fleece jackets in a variety of colours, brands, features and styles are available on eBay with new or used options to suit every pocket. If you have a brand in mind, like Fruit of the Loom, you can search for it on any eBay page, then filter through to boys' fleece jackets, or alternatively browse through the main categories.
Once you find a choice fleece jacket of good value, go through the photos posted on the item's page to get a closer look at the fleece and check for wear and tear. Feel free to ask the seller any questions related to the jacket and sale, or to ask for more photos of the item before bidding or buying. Read through the feedback given by other buyers, which provides valuable insight into how that seller conducts his business. If the seller is local, arrange to pick up the jacket and have the boy try it on to see if it fits, recheck the jacket, fastenings, and fleece fabric for lumps in case of pilling.
Conclusion
Buying fleece jackets for boys is very different from that of other family members as their jackets need to have extra tough resistance to wear and tear. Premium fleece fabric used in making jackets is soft and silky, offering a snug, comfortable warmth from numerous patterns and colours. The most common fleece for such use is medium-weight or polar fleece. When buying from online and brick and mortar stores, it is wiser to use the boy's height and weight measurements to determine the right jacket size, and not the boy's age, which can be misleading. Boys should be allowed to express their personal tastes within parameters and after the options have been narrowed down to a small number of jackets. When all the above are considered, then a fleece jacket that is stylish, functional, and gets a quick nod from both boy and parent can be found in no time.