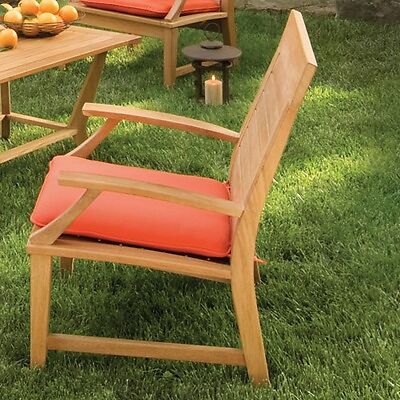 Acquiring garden chairs is an excellent way to improve the look of a yard space, but it is also a way to enhance the functionality of the garden, making it into a meeting space as well as a beautiful view. There are many kinds of gardens, therefore a whole range of options for garden chairs, including those made of cast iron, wood, plastic, and wicker.
Good garden chairs can be acquired in garden centres, furniture shops, DIY shops, and online, including on eBay. eBay has wide selections of used and new good garden chairs made of metal, wood, plastic, and a combination of these, all at a range of prices suitable to any budget. To make an informed choice, buyers who want to add functionality or enhance the decor of their gardens should know what are the main features and types of garden chairs available, what material to select, and how to purchase garden chairs on eBay.
Measuring for Furniture
Gardens can have different sizes and shapes, and it is important to determine the space available for furniture before purchasing garden chairs. Garden furniture can be installed within the garden itself or on a patio attached to the house or other space. In any case, the space where the garden chairs are to be placed needs to be accurately measured to ensure that, once bought, the chairs can be placed in a way that allows people to sit down and get up comfortably, taking into account the position of the table, any plants, other objects, fences, and walls.
When buyers shop locally, then can take a measuring tape to the furniture or DIY shop and measure the garden chairs that they intend to buy to make sure they fit the available space in their garden. When shopping online, this is not possible, so buyers need to read all the details of the products they are considering to determine what sizes and shapes of garden chairs are most suitable for their purposes. Most online sellers on eBay, for example, provide accurate measurements of the garden chairs they are selling, so it is only a matter to locate such information or contact the seller if size is not specified in the product description.
Materials for Garden Chairs
Buying garden furniture is not very different from buying indoor home furniture when it comes to sizes or styles; however, one needs to pay more attention to the material of garden chairs. Garden furniture, if kept outside when not in use, is permanently exposed to the elements, so the materials have to be sturdy and rust-resistant to ensure the garden chairs last as long as possible. However, usually manufacturers have already taken this into consideration, and, consequently, there are a number of materials that durable garden furniture is made from.
Aluminium Garden Chairs
Lightweight and stylish looks are two of the major selling points of aluminium garden chairs. Then there is the fact that the material does not rust, making it one of the most appropriate material choices for garden furniture in damp and rainy climates. Most aluminium furniture has increased durability due to a reinforced glass surface that many manufacturers coat the material with. Another alternative for garden chairs is powder coated aluminium which has smooth outer layers that can be easily cleaned and a stylish look in the same time, making this material ideal for garden furniture.
Wooden Garden Chairs
Wooden chairs are compatible with most styles of gardens, from countryside to modern. Garden furniture made of wood and wood derivatives has always been a popular choice; the natural look of wood, whether painted or not, blends well with any kind of garden decor. Buyers should choose solid wood furniture because it ages well and lasts longer than furniture made of other materials when exposed to wind and rain. However, buyers should take into account that wooden garden furniture needs protection and maintenance to prevent fading, excessive cracking or brittleness, and rotting. There are many wood preservatives that are can be used for most types of wood, but some particular kinds of wood might need unique treatments.
Garden chairs can be made of many types of wood or wood combinations, such as teak, mahogany, eucalyptus, and more. Hardwoods should be cleaned or treated after summer, while softwoods, which are more affordable, need to be treated more regularly, especially in the UK climate. Wooden chairs in shaded areas do not need treatment as often as those exposed to sun and rain; still, regular treatments with preservative solutions are recommended.
Wood can be expensive, and regular maintenance of wooden garden chairs can help the investment in such outdoor furniture last for a long time. When left untreated, wood furniture can look stained and run down; however, a light sanding and application of filler can restore the wood to acceptable standards.
Plastic Garden Chairs
Plastic is incredibly versatile in style and design; therefore, plastic garden chairs are available in a wide range colours and styles, some more durable than others. Plastic is a good material for garden chairs because it does not need a lot of maintenance and can be left outside for long periods of time with little damage. Many garden enthusiasts choose plastic furniture because of this, not to mention plastic chairs are considerably cheaper than many other garden chairs of different materials. Plastic chairs are also lightweight and can be easily moved from the storage place to the garden or vice versa, although when stored outside, they need to be secured in windy weather.
Wicker Garden Chairs
Wicker is made of tough, flexible plant fibres which make it an alternative to wooden garden furniture. Wicker is also called cane furniture or rattan furniture, according to the source of the fibres used to make the furniture. The distinctive appearance of wicker can make any garden interesting. Wicker garden chairs are generally of lighter weight than wood or metal furniture and are ideal for buyers who like to often rearrange their garden furniture. Like wood, wicker needs regular maintenance as it can fade in direct sunlight. There are a number of preservative oils and solutions for natural fibres in any garden furniture centre as well as in online shops, including on eBay. Like plastic furniture, wicker chairs need to be secured against wind unless combined with heavier materials like metal.
Cast Iron Garden Chairs
The heavy weight of cast iron garden chairs can be an advantage in windy areas, not to mention they are stable and are nearly impervious to rain and sun. That does not mean that iron furniture should not be maintained. Metal garden chairs are easy to keep clean but are prone to rust, which can be avoided with a durable coat of paint every several years or so. There are a number of paints that have chemicals which make metal chairs more resistant to rust. Powder-coated metal chairs, which are rust resistant, are also available in many shops. There are many intricate ironwork chairs that are ideal for elegant gardens, but since iron chairs can be uncomfortable especially in chilly weather, the buyer may need chair cushions to make the chairs more comfortable; however, these need to be removed and stored indoors when the chairs are not in use.
Finding Garden Chairs on eBay
There are many kinds of garden chairs available on eBay to match anybody's preference or budget. Finding garden chairs on eBay is easy. You just have to go to eBay's home page and type in the relevant keywords into the search bar. There can be thousands of relevant results if you make a general search for garden chairs but you can refine the results by material, price, colour, and more to find what you are looking for quicker.
Alternatively, you can type into the search bar more specific keywords that reflect what you are looking for. For example, if you want garden folding chairs made of wood, you can type in "wooden folding garden chairs" to get a list of only this type of chairs. Or you can type in "black iron garden chairs", if that is what you would like to buy. You can refine the results further by selecting a price range, a colour, or the location of the eBay seller.
Remember to check the reputation of the seller by looking at the feedback score, and contact the seller if there is any information about the product that you would like to know other than what is in the product's description. Also, evaluate the product as best you can so you know what to expect when the item is delivered. Check shipping companies or see if the location of the seller is within driving distance to save on delivery costs.
Conclusion
Backyards and other outdoor spaces can be turned into gardens for those who want to make a good use of the extra space. Garden furniture enhances the style of any garden and gives it a new functionality. Before purchasing garden chairs, one has to measure the garden area available for placing furniture and consider its main purpose, whether it is to entertain many guests or just for family use. Garden chairs can be made of wood, metal, plastic, wicker, and more, and each material has its advantages and drawbacks. The buyer needs to be informed of each material's features before buying garden chairs.
Plastic or aluminium garden chairs can be easily cleaned and require no other maintenance, but wooden furniture should be regularly treated with wood preservative solutions because it is prone to damage from the elements. Garden chairs of all kinds, including accessories, like chair cushions or cleaning solutions, can be found on eBay at prices for any budget.