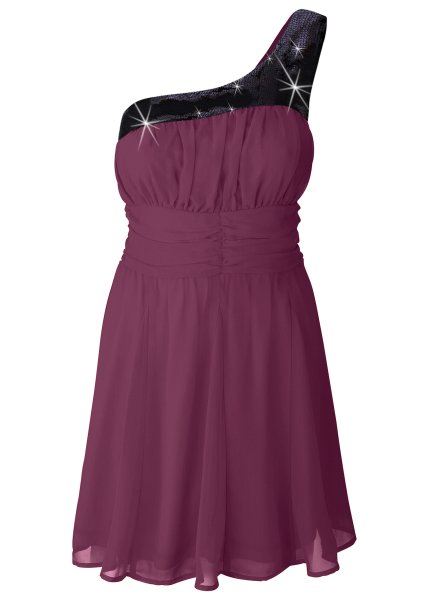 Shopping for girls' party dresses may prove to be somewhat of a dilemma, as parents cannot always decide immediately what style would suit a formal celebration. However, buying girls' party dresses can be an effortless job if buyers keep in mind a few essential tips. The event in itself is obviously the first issue one should take into account. There are many girls' party dresses available for a variety of social gatherings and it is important to choose the right style, material, and colour. Specific dress codes should also be taken into account when shopping for party dresses for girls. Parents should allow their girls to get involved in the process of picking the ideal party gown, because this way they will enjoy the dresses even more. Girls' party dresses are available in numerous high-street shops as well as online. Being informed about different styles of party dresses and browsing through dozens of styles can make the final choice a wise investment.
Occasions
Perhaps the most important element to take into account when shopping for girls' party dresses is the occasion for which the dress will be worn. There are several kinds of occasions for which a girl might need a party dress, including birthday parties, kindergarten and school special events, Christmas, backyard summer events, and weddings. Regardless of the occasion, buyers should always pay attention to the venue of the party, as well as the season, in order to be able to choose a dress that the girl will feel warm enough and comfortable in.
Birthday Parties
Birthday parties are common events in the life of every girl and, in many cases, they need a new party dress for each such occasion. Parents could also opt for purchasing several party dresses and rotate them according to the season. When shopping for party dresses for birthday parties, buyers should consider whether the party has a certain theme. Many birthday parties for children feature cartoon, fairy-tale, or pirates themes. If this is the case, girls' party dresses should be purchased accordingly, in order for the girl to fit well among other children. For older girls, dresses for birthday parties should be selected according to the season and the girls' preferences.
School Events
Just like in the case of birthday party dresses, parents should take into account the theme of the event when looking for a new dress for their girl. Party dresses suitable for these occasions are full-length or just below the knee, in colours that are cheerful, but not too vibrant. Avoid dresses that are too glitzy and pair them with matching shoes, either in the same colour, or in one that complements the outfit well. Hair accessories are also important, and headbands in matching colours are suitable for these occasions.
Christmas
Christmas party dresses for girls allow for plenty of imagination. The colours that are ideal for this occasion are, obviously, red and green, but buyers should not limit themselves to these two. Navy, crimson, burgundy, pale pink, and chocolate brown are also some great colour choices when it comes to Christmas dresses. The traditional material for Christmas dresses is velvet, but dresses can also be chosen in silk, chiffon, or cord.
Backyard Parties
Backyard parties are generally informal events for family and friends and in this case, a girl can wear a party dress in a more casual and relaxed style. Party dresses with floral prints are ideal for these occasions, paired with a cardigan in a complementary shade for chilly days. The same goes for older girls, with simple dresses being perfect for backyard parties, paired with ballerina pumps or flat sandals.
Weddings
Choosing girls' party dresses for a wedding can be a daunting task, mostly because there are so many styles to choose from. Buyers should first consider the colour palette of the wedding and the season. If the girl is a bridesmaid or part of the wedding pageant, the choice is simple, as all the girls wear the same kind of dress. Suitable colours for a girls' party dress for a wedding include red, light grey, pale pink, cream, beige, and more. Puffball dresses are a good choice for these occasions as well.
Girls' Party Dresses Styles
There are numerous girls' party dresses styles to choose from and buyers should carefully consider them in order to find the perfect one for a certain event. From puffball dresses to wedding pageant dresses, there is a model for every occasion.
Some girls' party dresses styles, such as prom dresses, are suitable for both little girls and teenagers, while others, such as princess dresses, are only a good choice for little girls.
Prom Dresses
Depending on the age of the girl, prom dresses can be chosen in a variety of styles. For little girls, prom dresses come in styles that are not too grown-up looking, thus being suitable for numerous occasions, from birthday parties to kindergarten and school events.
Wedding Pageant Dresses
Buyers shopping for wedding pageant dresses can find them both in ivory and white, as well as other colours. These dresses are usually made from chiffon, but silk and velvet are also popular choices. Parents should make sure the dresses are age appropriate, avoiding low cuts for teenage girls and black fabrics for little girls.
Princess Dresses
Princess dresses are some of the most popular styles for girls and they come in a wide palette of colours and styles. Dresses inspired from Disney characters are suitable for events such as birthday parties and family gatherings. In addition to choosing the perfect style, buyers should take into account the comfort factor as well. Silk-lined princess dresses are a comfortable choice.
Puffball Dresses
Puffball dresses are elegant outfits that are very popular with little girls, but they can be worn by teenage girls as well. As their name suggests, the main characteristic of these dresses is the puffy lower part, which may differ in volume from one style to another. Puffball dresses are extremely versatile, being suitable for both formal and more casual occasions.
Girls' Party Dress Sizes
When purchasing girls' party dresses, it is very important to get the right size in order for the dress to fit properly and be comfortable at the same time. Buyers should make sure the dress is not too tight, search the home page and you will instantly get many pages of results that will make your quest of finding the perfect party dress a much easier task.
If you think the results you get with a general search are too many for you to browse, you can refine them by size, colour, style, condition, and more. In case you know exactly what type of party dress you are looking for, simply modify your search by entering more terms in the search bar.
When shopping for girls' party dresses on eBay, it is very important to have accurate measurements in order to pick the right size. If you buy an item in the wrong size, you are likely to spend time and money with returns, not to count your girl's disappointment when the dress does not fit. Make sure you check the sizing information provided by the seller in order to make a good choice.
Conclusion
Dressing a girl for a party should not be hard these days, as there are plenty of styles to choose from, both in high-street shops and online. Whether a party dress is bought for a formal party or one that is somewhat casual, there are thousands of options available. Girls' party dresses come in all sizes, colours, designs, and styles, so choosing the ideal one is actually a matter of preference. Parents should take into account their girl's preferences when it comes to choosing an outfit for a special occasion, be it a wedding, a family gathering, or a birthday party. The age of the girl should also be taken into account when shopping for party dresses. For those who want to browse a very large selection of girls' party dresses before purchasing one, eBay is an excellent option, as it offers plenty of models to choose from regardless of the occasion.