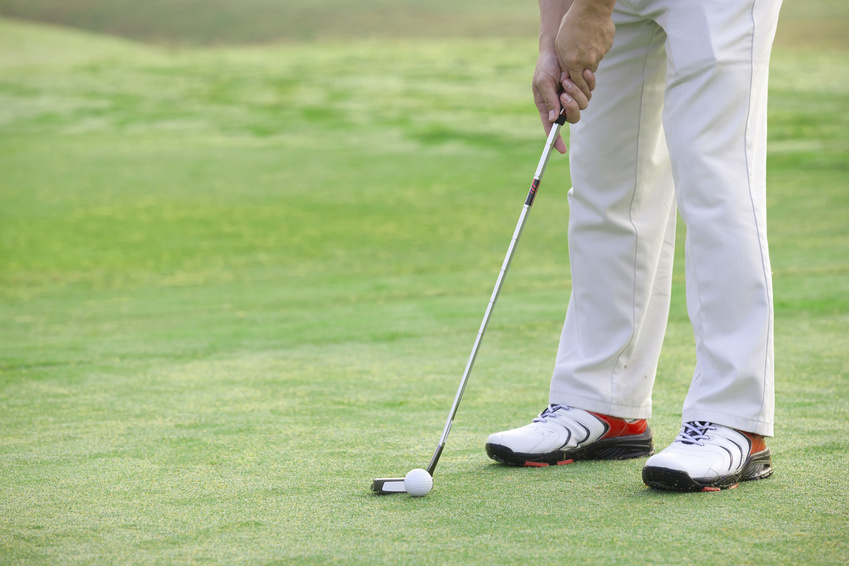 Golf shoes can make a huge impact to the success of a golfer's game, keeping in mind that the average golf player spends four to five hours on his feet. Traditional golf shoes are the most popular since they are airy and provide traction and comfort. Before buying golf shoes, there are a few things to keep in mind, including style, sizing, and price.
Characteristics of Golf Shoes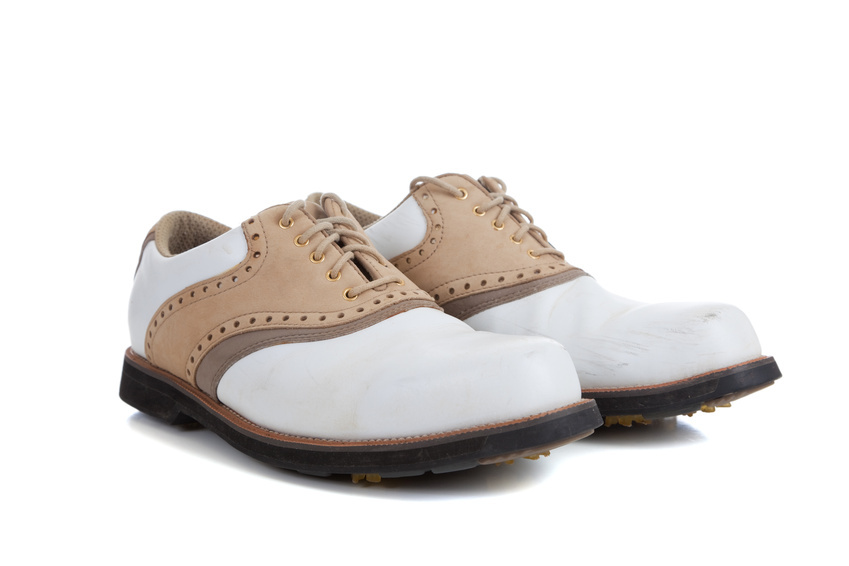 Golf shoes should be able to handle hilly terrain and provide both support and comfort to the golfer. Some are also water resistant. Golf shoes differ by both their material and style. They are commonly made of leather but buyers can also find shoes made of gore-tex or polyester.
What to Consider When Buying Golf Shoes
There are a lot of factors that affect buying a new pair of golf shoes. First is price; golf shoes come in a wide range of prices from affordable to pricey, depending on the shoe material, quality, and brand. Shop within your financial possibilities, but keep in mind that quality golf shoes can improve a golfer's game. Also, determine how often you play golf as this has a huge influence on your decision. If you play golf twice per year, it is unnecessary to buy very expensive shoes.
Fitting Process
When trying on new golf shoes, be sure to wear the same socks you wear when golfing. Also, remember to check the bottom of the shoes; many golf club do not allow metal spikes, so you should look for plastic ones. Once you put the golf shoes on your feet, walk around for a few minutes, wiggle your toes, and be sure that the shoes bends at the same places your feet bend. If the shoes feel uncomfortable, try on another pair. When you find a model that fits you, you can often buy those same golf shoes on eBay.
Types of Golf Shoes

There are a lot of different types of golf shoes such as golf boots, golf sandals, and traditional golf shoes. Golf boots are designed to provide warmth, comfort, and dryness to the golfer. They are relatively new to the market and are commonly more expensive. Golf sandals make a great choice for those golfing in warm temperatures. They are usually less expensive than traditional golf shoes, but golf sandals do not provide as much protection for the feet.
Take Proper Care of Your Golf Shoes
Regardless of the type, price, or material of your golf shoes, taking proper care is a key factor for keeping your golf shoes longer. Use shoe trees in your golf shoes to draw the moisture out and maintain their shape. You can also use a golf towel to clean your golf shoes after every game.