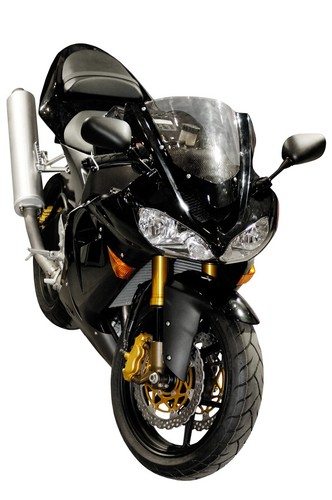 Motorbikes have been a popular mode of transportation since since the late 1800s. For many, motorbikes are much more than just a means of getting across town; they are also a great way to enjoy the freedom of the road. Kawasaki motorbikes have become increasingly popular as urban areas become more congested and difficult to navigate, and parking spaces are harder to find. Kawasakis are also an economical way to commute and travel, creating less pollution and travelling farther on smaller quantities of petrol.
Keeping a Kawasaki motorbike running in top condition requires having access to a variety of replacement parts. Many a time these parts may be considered obscure, as items are no longer in production, and some times, these special order parts can take weeks to arrive.
A better way for consumers to find the exact parts they are looking for, regardless of whether the parts are new or obsolete, is by using the powerful auction website of eBay. One only needs prior knowledge about the types of replacements parts to utilise this website. The shopping tools and the variety of products and sellers on eBay can enable consumers in finding and purchasing Kawasaki replacement parts.
Types of Kawasaki Replacement Parts on eBay
There are basically three types of replacement parts for Kawasaki motorbikes that can be found on eBay. Different consumers have different demands as far as the types of parts they choose to purchase for a particular Kawasaki. Many motorbike owners are purists and may only use original parts for their motorbikes, while others may only be interested in saving as much money as possible to keep their bikes on the road.
Today, the consumer has many different options when it comes to selecting the parts needed to repair a Kawasaki. In order to make the right purchase decision, the consumer needs to be familiar with the different types of replacement Kawasaki parts available for a motorbike. Additionally, understanding the advantages and disadvantages of each type is also helpful.
OEM Replacement Kawasaki Parts
OEM stands for "original equipment manufacturer", and this means that the part was made by one company specifically for Kawasaki. The parts are then used by Kawasaki on its motorbikes with the company's name on them. The OEM parts are licensed by Kawasaki and are considered official replacement parts. The parts are the same as those that were originally used on the production line. OEM parts generally tend to be more costly because they are the original parts and maintain the value of the motorbikes. They are also specifically designed for a particular model of motorbike and are guaranteed to fit properly and backed by the manufacturer's warranty against defects. OEM parts are the initial choice of consumers who insist on having only original parts on their motorbikes to maintain value.
Aftermarket Replacement Kawasaki Parts
Aftermarket parts are designed by various manufacturers according to the specifications of the original parts manufacturer. Aftermarket parts are not licensed by Kawasaki as official replacement parts and, therefore, the manufacturers of the parts do not have to pay licensing fees. This makes aftermarket parts less costly to produce.
The disadvantage to aftermarket parts is that their manufacturing process does not have to follow the strict guidelines set forth by Kawasaki. Therefore, aftermarkets are generally not as well made and usually offer shorter warranty against defects. The main advantage to aftermarket parts is that they are less expensive than OEM parts. This gives consumers the option of choosing a replacement part that is less expensive, yet is well made. This can be an important consideration when the budget is tight. Generally, there is an aftermarket part available for every OEM part in the market, and many of these parts are available on eBay.
Used Replacement Kawasaki Parts
Many times, it can be difficult to find replacement Kawasaki parts for older motorbikes for which parts are no longer in regular production. When these motorbikes need parts replaced, the options are more limited, since even aftermarket parts can be difficult to come by.
The used parts market for older Kawasaki motorbikes was once relegated to junkyards and word of mouth in local areas only, but eBay has changed all of that. Today, eBay features auction listings for used Kawasaki replacement parts from regions all over the world. It is easy for owners of older models of motorbikes to go online and search for specific parts on eBay. This has opened up the used parts market in a manner that makes it nearly as easy to find an old and outdated part as it is to find a current OEM part.
Stripped Parts
Along the category of used parts, stripped parts are items that have been removed from a Kawasaki that has been disassembled either due to rebuilding or because the bike has been damaged beyond repair. Many times when motorbikes are damaged in accidents, all the undamaged parts can be removed from a motorbike and sold at a considerable discount. Often, groups of parts that go together are sold as complete sets, such as complete engine parts. By purchasing many related parts together in a collection offered for sale, the buyer receives more parts than necessary, but he also gets the parts he needs at a much lower cost and has access to other replacement parts should he need them.
Benefits of Shopping for Replacement Kawasaki Parts on eBay
The Internet features literally thousands of websites that feature replacement Kawasaki parts. Before beginning the shopping process on eBay, it is helpful for a consumer to spend some time researching various websites to get a sense of the types of replacement parts that are needed for a project on a Kawasaki motorbike. This also gives the shopper a sense of how much the parts cost at various retailers. eBay has become a valuable tool both for individuals who do a great deal of their shopping online as well as for those consumers who do not have the time or patience to search different retailers trying to find the parts they need.
eBay allows shoppers to look for a particular part online without having to visit multiple websites to compare prices. The shopping tools available on eBay help individuals find great deals on the desired parts by listing all the available products in one convenient location.
Buying Replacement Kawasaki Parts on eBay
Whether you are searching for OEM or aftermarket replacement parts for a newer bike, or used parts for an older Kawasaki, a great way to find and purchase the exact parts you need for the right prices is to use the powerful search tools available on eBay. Begin your search by getting to the eBay home page and entering a search term, such as "Kawasaki parts", in the search box. A listing of available auctions is then displayed, based on relevance to the keywords you entered.
You can then browse through the various listings until you find the part you need, or you may select from various subcategories that can refine the search parameters and narrow the results to a more precise number of listings. Subcategories that you can search under include Part Type, Manufacturer, and Condition, among others.
Verify the Seller's Feedback
Once you have found the auction listing for the part you need, the need step is to verify the feedback and the ratings that the seller has received from customers. Looking into this prior to committing to the purchase can ensure that you are dealing with a reliable seller. The eBay community utilises customer feedback to rate sellers on how they conduct their auctions from start to finish. At the end of the auction, the buyers can rate the sellers and leave comments on how well the sellers performed throughout the transactions. Positive feedback ratings mean that a seller has maintained a history of conducting auctions professionally and honestly.
Conclusion
In challenging economic times, it is more practical to repair a damaged motorbike rather than replace it with a new one. Many people become attached to their Kawasaki motorbikes and may prefer to keep them running rather than purchase new ones. For this reason, replacement parts for motorbikes have become big business on eBay. When shopping for Kawasaki parts on eBay, one may choose from OEM, aftermarket, and used replacement parts. The website makes it easier for a consumer to find the required replacement parts at the right prices without spending a large amount of time searching for them at other retailers.
Auction sites such as eBay have revolutionised the way people search for and purchase the things they need. eBay brings various sellers in different locations together in one place for the shopper. Therefore, on eBay, there are literally thousands of different auctions available at any given time, so that a shopper can locate the right replacement parts for a Kawasaki and compare the prices in this easy-to-manage website. The only prerequisite for shopping on this website is prior knowledge of Kawasaki replacement parts and an awareness of how one can utilise the website's search tools effectively.