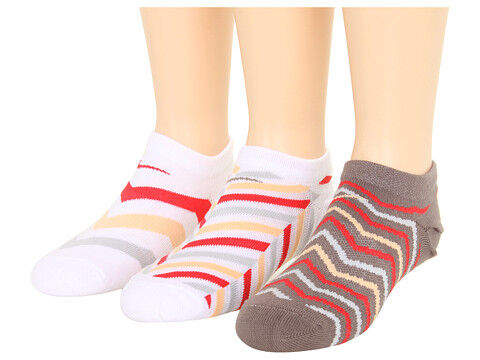 Buying the right pair of socks is important because when not chosen well, these basic accessories may cause a sense of discomfort that can even ruin one's day. There are several things to take into account when buying lightweight socks, all of them being essential for enjoying a good level of comfort. Men's socks are available in various colours, fabrics, and lengths and it is important to opt for styles that match perfectly with certain outfits. Lightweight socks made from natural fibres are a good option for warm days, as they allow the feet to breathe. Buyers should experiment with several thicknesses and materials before finding the perfect type of sock for their preferences. Lightweight socks are available in many high-street shops as well as online. It is important to have some basic knowledge regarding various types of lightweight socks and materials in order to make an informed choice.
How to Wear Lightweight Socks
When buying a new pair of socks, there are several things to take into account and thickness is one of the most important of them. For warm climates, lightweight socks made from natural fibres are recommended, whereas thicker socks made from wool or synthetic fibres are ideal for a cooler climate. Lightweight socks usually offer less cushioning than thicker socks, so they should be worn with shoes that provide good arch support. Buyers should also make sure the socks fit properly in a given pair of shoes in order to be comfortable.
Some types of lightweight socks may cause blisters, because they are very thin and do not provide enough protection from abrasion at the contact of the foot with the shoes. Blisters can be prevented by opting for double-layer socks that can prevent friction on the foot. Buyers can also learn which types of socks work better with a certain pair of shoes and purchase multiple pairs accordingly in order to avoid blisters. Wearing two pairs of lightweight socks can also be a remedy against shoes that cause blisters regularly.
Sock Fabrics
Lightweight socks are available in a wide variety of fabrics. Some of the most popular are cotton, wool, synthetic wool blends, polyester, or combinations of these. Choosing the ideal fabric for socks is a matter of personal choice and buyers should opt for materials that suit their own preferences. Some men are allergic to certain fabrics, so this is an aspect worth taking into account when shopping for lightweight socks.
Cotton
Cotton socks are made only from natural fibres and they are the ideal choice for summer months, as they keep the feet cool by absorbing sweat. Cotton fibres usually feel soft to the skin and they are both stain resistant and durable. Buyers should choose cotton socks if they are looking for a lightweight and comfortable alternative to classic wool socks.
Wool
Even though wool may seem to be a thick fabric, there are numerous lightweight socks made from this material. Lightweight wool socks are the ideal choice for those looking for a durable pair of socks that is suitable for spring and autumn. One of the most popular fabrics for this kind of socks is alpaca wool. Unlike cotton and polyester socks, those made from wool may require special washing care and detergent.
Polyester
Polyester socks are made from synthetic fibres and their main advantage is that they allow the feet to stay warm and dry during winter. Wearing polyester socks is the norm when it comes to dress trousers, as opposed to cotton socks, which are more suitable for athletic shoes.
Cashmere
Cashmere socks are made from luxury cashmere fibres and are very soft to the skin, providing the foot with plenty of comfort. They need extra care, as they need to be hand-washed in order to preserve their look. Cashmere socks are a good choice for those looking for lightweight socks for a special occasion or for gifts.
Choosing the Right Size for Lightweight Socks
Getting socks in the right size is important because this could make the difference between feeling comfortable and experiencing discomfort when walking. When choosing socks, buyers should not only opt for the right size, but also for socks that are suitable for the physiology of their feet. Socks that are too small or too big are not only uncomfortable, but they may also cause numerous feet problems, so it is essential to get the size right.
The length of the socks is also important and buyers should be aware of the fact that socks come in various lengths, such as calf length, mid-calf length, or over-the-calf length. The basic rule men should follow is that, when sitting, the socks should not let any skin exposed.
Socks Size Chart
This table provides information on sock sizing according to UK, US, and EU standards. When purchasing socks from an international manufacturer, the buyer should check the corresponding UK sizes, if no conversion chart is given by the seller.
| | | | | | | | | | |
| --- | --- | --- | --- | --- | --- | --- | --- | --- | --- |
| UK | 6 | 7 | 8 | 9 | 10 | 11 | 12 | 13 | 14 |
| US | 7 | 8 | 9 | 10 | 11 | 12 | 13 | 14 | 15 |
| EU | 40 | 41 | 42 | 43 | 44 | 45 | 46 | 47 | 48 |
The chart above offers some guidelines for choosing the correct size for men's socks, but buyers should consider their own feet characteristics before making a purchase. Many men wear the wrong sock size simply because they choose their socks strictly based on a size chart, without taking into account the actual form of their feet. For instance, if a buyer has narrow, thin feet, they should consider going down one size.
Matching the Colours Right
Socks can make or break an outfit, so it is very important to match them well with what one is wearing. There are a few basic rules that should be followed in order not to spoil a great outfit with the wrong pair of socks. Perhaps the most important rule to follow is that regarding white socks, which should only be worn for sporting activities. It does not suffice for socks to be black in order to work well with dress shoes, as they need to slip easily into the shoes as well. Lightweight socks are usually thinner than regular athletic socks, which are bulkier, so it is actually difficult to mistake one for another.
Another rule for wearing lightweight socks is that buyers should consider the colour of the trousers and not that of the shoes when choosing the colour of the socks. For example, black trousers can be paired with black socks, and the same goes for grey, brown, and blue socks. For other colours, buyers should go for complementary shades. Buyers should never go for light and dark combinations, because this is an almost certain way to ruin an outfit.
How to Find Lightweight Socks on eBay
Finding lightweight socks should not be a difficult task because there are so many places where one could buy them, either online or in high-street stores. The only problem that could arise is browsing through hundreds of pairs before finding the perfect one for a certain outfit. eBay offers thousands of lightweight socks styles and moreover, it offers a straightforward searching system that will make shopping for men's socks a breeze.
All you need to do when shopping for this kind of socks on eBay is to type 'lightweight men's socks' in the search bar on the home page and you will instantly get numerous results to choose from. If you are looking for a certain style or fabric, you can make browsing even simpler by adding more terms to the initial search. To save time, refine your results by size, colour, and length. Many men prefer to purchase several pairs at once, so it is important to choose them wisely to avoid disappointment.
When buying socks online, it is important to pay attention to sizes. Make sure you know your accurate sock size before ordering, in order to avoid having to send the items back because they do not fit properly. Have a look at the sizing information provided by the seller in the product description and if you still have doubts, do not hesitate to contact the seller directly for more details.
Conclusion
Lightweight socks are the perfect accessories for summer days and they should be coordinated with the trousers in order to make an outfit look good. Length and colour are important, but buyers should also take into account the thickness and the foot size when buying socks online. Finding the ideal pair of socks may look like a daunting task to some, especially because there are so many models, materials, and colours to choose from.
When buying lightweight socks, buyers should remember that their personal preferences are important, so they can choose socks according to their own taste. All they need to do in order to look good is match the socks well with the rest of their outfit. Buyers should look for different types of socks for different outfits, as not all socks are suitable for every occasion. eBay offers a wide selection of lightweight socks for men, in all sizes, colours, and styles, so buyers can easily find an appropriate pair for every occasion.