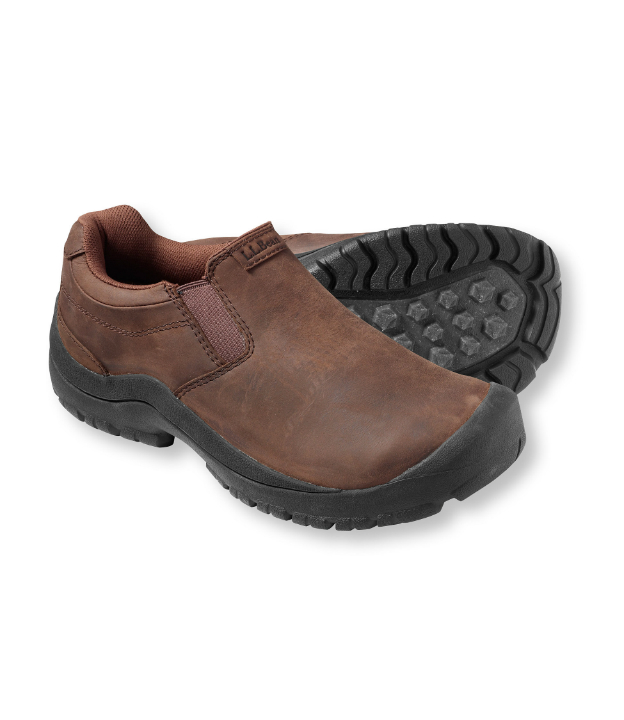 Men's casual shoes span a wide variety of materials and styles, but the one thing they all have in common, is they are built for daily wear and maximum comfort throughout the day. Since there is such a diverse array of styles, shapes, and colours of men's casual shoes to choose from, there are various ways for men to wear men's casual shoes, including wearing them to express personal style. When shopping for casual shoes, a man should should search for a pair that can be worn every day and can be paired with various outfits for various occasions. A good understanding of the different types of casual shoes and the common materials used to make casual shoes helps a man in selecting a quality pair of casual shoes. A man should consider how best to style his casual shoes. Moccasins do not go well with dress trousers and a pair of leather loafers paired with a pair of tracksuit pants is not a good pairing at all. When shopping for a good pair of men's casual shoes, he could try high streets shops, but he will find the widest selection of casual shoes on eBay.
Types of Casual Men's Shoes
Casual shoes are basically just shoes that are worn on a daily basis. This general category encompasses many varieties of men's shoes with different design styles and features. The following list outlines the major subcategories of men's casual shoes with some descriptive information and common uses for each.
Lace Ups
Lace-up shoes are casual and comfortable and can be worn with a variety of outfits. The primary feature of these shoes is that they have lace up fasteners. Most casual trainers fall into the category of lace ups, as do many basic boots. The lace ups category can be considered an all-purpose grouping where non-specific and basic trainers are found.
Deck Shoes
The deck shoe is a classic men's casual shoe that has its origins in boating world. Deck shoes are also known as boat shoes or topsiders. These shoes are characterised by an external seam that runs along the top front toe of the shoe, as well as four lace holes located by the ankle. Deck shoes are traditionally worn without socks in warm weather. Due to their rustic and nautical appearance, deck shoes are perfect for outdoor use and for the summertime.
Loafers
Loafers refer to shoes that are normally worn in more formal occasions with suits and ties or fitted jeans and cardigans. Loafers are generally black or brown leather shoes with clean lines. Some loafers feature laces, while others offer a slip-on style, providing an easy way for them to be put on and taken off without the wearer having to hassle with keeping the shoes tied.
Moccasins
Moccasins can be worn for indoor use as slippers to keep the feet warm or outdoor use as casual shoes. For the most part, moccasins are lined with some sort of comfortable fabric, usually a real or synthetic fur. Moccasins resemble boat shoes in many ways, with a similar raised front seam and short laces, but they usually have a flat bottom with less support, giving them a more casual look. Moccasins are usually worn around the house, but can be worn in casual situations, too. Due to the internal lining, moccasins are appropriate for cold weather situations.
Espadrilles
Espadrilles is the term for shoes with a durable bottom and cloth slip-on top. The word espadrille is a French word that refers to a tough type of grass that is used in the Mediterranean for making rope. In turn, the shoes themselves are known for their flat and tough bottoms. Most espadrilles should be worn without socks, as the cloth tops are fairly breathable, and the shoes look better without socks. Espadrilles are also usually worn in warm weather situations, as they provide little insulation in colder climates.
Men's Casual Shoe Materials
Some men choose to select their shoes based on the material the shoe is made of. The material a shoe is made of can affect durability, overall comfort, and how breathable the shoe is. No matter the style of shoe, a man can find his favourite type of shoe in just about any material. Depending on his preferences and his budget, a guy can spend anywhere from a few pounds on a pair of canvas shoes for everyday wear to close to a hundred pounds on a pair of stylish leather loafers. The following list outlines some of the most common shoe materials for men's casual shoes, with some further information about each.
Leather
Leather is used for most loafers and dress shoes. Many trainers and lace ups are also made of leather. Leather is the most durable natural material. It requires some preparation and care and should be protected from moisture, but is otherwise one of the most common and longest lasting shoe materials. Leather is considered to be a breathable shoe material but is not as breathable as woven options like canvas.
Suede
Suede is another classic shoe material, which is also made of leather, but features a rubbed backside that gives it a softer and less formal appearance. Suede is used on loafers and other casual shoes, but it is also used to make dressier footwear for men.
Canvas
Many upper parts of shoes are made of canvas.. It is relatively easy to clean as well as being a very durable fabric. This inexpensive material is made of cotton, making it breathable, and readily available.
Rubber
Most shoe soles are made of rubber. This material is durable and a good shock absorber for the bottom of the foot. Rubber is also sometimes used for the upper parts of shoes like boots that need to be waterproof.
Style Tips and Advice for Casual Men's Shoes
Once a man has decided on the appropriate type of shoes and shoe materials, he should carefully consider the best ways to style the casual shoes. The following is a list of some style tips that any man can use to get the most out of a pair of casual shoes.
Add Some Colour
For a young and contemporary look, consider a pair of deck shoes or loafers with a splash of colour in them. A red sole, or green upper leather can complement an outfit by providing a contrasting colour.
Dress for the Occasion
A guy who knows where his shoes do and do not belong will feel more comfortable and look more stylish in his shoes. In the same way that moccasins do not go with dress trousers, and loafers do not go with tracksuit pants, men should know what types of shoes are appropriate for particular seasons, settings, and occasions.
Invest in Quality Shoes
A good pair of shoes can go a long way, and as the saying goes, you get what you pay for. While it does not make sense for most men to spend a lot of money on every pair of shoes they own, it does benefit most men to have at least a couple of pairs of shoes where they have paid a little extra money and invested in quality.
Always Put Comfort First
Some men see a pair of shoes they like, in the right style and colour, but they do not consider comfort. It stands to reason that if a pair of shoes is not comfortable, the shoes will not come out of the closet and be worn. Guys who put the comfort of their shoes first know that confidence and style is the result of feeling comfortable.
Keep It Classic
There are certain styles of shoe that are classic for a reason. They are style staples that look good on a variety of men regardless of outfits and occasions. Do not be afraid of classic casual shoes like deck shoes or loafers. A man will be confident in a shoe style that has benefited men for many decades.
Change the Laces
One way to spice up an old or plain pair of casual shoes is to switch up the laces. For men wearing a red jumper or cardigan, he should consider changing black laces to red ones, to connect the colours of an outfit and give a pair of shoes a new lease on life.
How to Find Men's Casual Shoes on eBay
When shopping online, always keep in mind that eBay offers a diverse selection of casual shoes for men on their website. In order to find the men's casual shoes currently available for sale on eBay, there is a search bar at the top of every page where buyers can insert keywords that describe the shoes they are looking for. You can input keywords like "black men's loafers&" to view thousands of related shoe listings. Feel free to try even more specific sets of search terms like "white men's lace-up trainer shoes&". You can also search broad sub-categories to see a wide range of search results. Once you have searched for a particular set of keywords, shoe listings can be sorted by size, brand, shoe type, colour, price, and more. When searching for casual shoes online, be sure to read listings very carefully. You should note the condition of the shoes and the size of the shoes. You may need to consult a sizing conversion chart if the seller is located outside the UK.
Conclusion
All men need a few good pairs of comfortable casual shoes they can wear on a daily basis. They also need shoes they can wear in a variety of different situations. The best way for men to select the casual shoes that will work best for them is to research the different shoe options available on the market today. When shopping online, consider different types of casual shoes like loafers, lace ups, deck shoes, espadrilles, and more. A man should consider a new style of shoe. Trying a new type of casual shoe can help extend a man's wardrobe. Selecting the right shoe material is paramount. Leather can be expensive, but it is durable and can be paired with more formal attire. Canvas shoes are easy to care for and because they are more breathable, make excellent shoes for wearing outdoors on hot days. Men should consider shopping on eBay for casual shoes that suit any style and any budget.