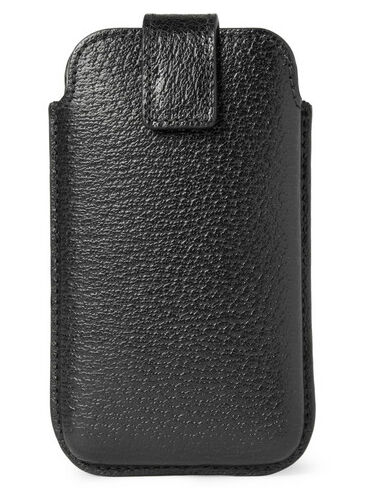 The modern day mobile phone is a remarkable device. Far from the bulky mobile phones that dominated the market a decade back, phones today are sleek slabs of glass, metal, and plastic. The predominance of smartphones in the market means that phones today are also very fragile. A tumble or accidental fall can damage the screen, dent the body, and leave the phone in irreparable condition. Even everyday use can leave smudge marks on the phone and destroy its aesthetic wholeness. For these reasons and more, it is essential to buy cases and covers for mobile phones. Such cases and covers can not only protect a mobile phone from accidental damage, but even add a stylistic, personalised flourish to the design.
Cases and covers have been in use ever since the first mobile phones entered the market in the early 1980s. These early phones were expensive devices, often costing more than two thousand pounds. For obvious reasons, consumers wanted to protect their phones from damage or add a personalised touch to otherwise drab and ordinary designs. The mobile revolution of the late 1990s and the early 2000s saw the market flooded with hundreds of low-cost, tough and sturdy mobile phones. The relatively low cost of ownership and toughness of these phones eliminated any functional need for cases and covers. At most, covers were meant to facilitate storage. It wasn't until the touch screen phone revolution of the late 2000s that mobile phone cases and covers became common. The boom was started by the success of the Apple iPhone, launched in 2007. The iPhone's delicate touch screen required protection in the form of cases and covers. While subsequent smartphones would go on to use tough components such as Gorilla Glass, the demand for phone cases and covers remained strong – both for functional and aesthetic reasons.
Buying Mobile Phone Cases and Covers
The huge demand for phone cases and covers means that manufacturers have flooded the market with thousands of often indistinguishable products. Cases and covers vary greatly in price, quality, and functionality. The market is dominated by unbranded products along with a handful of big brands. The sheer quantity and variance in quality means consumers have to consider a number of factors before buying mobile phone cases and covers.
Types of Mobile Phone Cases and Covers
Mobile phone cases differ broadly in design, aesthetics, and functionality. Some are meant to add stylistic flourishes to the device while others are meant to offer maximum protection. Depending on the design and functionality, phone cases and covers can be divided into the following categories:
| Type | Description | Advantages | Disadvantages |
| --- | --- | --- | --- |
| Pouches, sleeves and socks | These are made from soft materials, usually canvas or other fabrics. These completely cover the phone like a sock and provide high degree of protection. | Protect completely against scratches, cheap, easy to clean. | Provide little protection against falls, cannot access the phone while device is inside the sleeve. |
| Shells | Shell-style cases are rigid covers, usually made of hard plastic that cover the back of the phone. | Provide easy access to the phone as screen and buttons remain uncovered. Adequate protection against minor bumps. Shell covers also help retain a slim profile and emphasise phone's original design. | No protection for the screen; cannot protect against accidental drops. |
| Holsters or Horizontal Cases | Holster cases have a clip that can be attached to the belt. These are usually made of leather or synthetic alternatives such as nylon. | Provide easy access to the phone. | The phone has to be taken out of the case to be used; can look bulky and unwieldy. |
| Bumpers | Bumpers are thin strips of rubber that wrap around the outer edge of a phone. | Provide some protection against bumps, offer easy access to the phone, and emphasises phone's original aesthetics. | Offer little protection in case of drops |
| Skins | These are close-fitting 'skins' that stretch around the outside of the phone, leaving the screen free. Skins are made from vinyl or silicone rubber and are the most popular type of cases | Skin cases keep the profile slim and are available in a variety of designs. As they are made from silicone rubber, they also increase grip. | Do not provide protection for the screen; cannot protect against big drops. |
| Wallets and Flip-Type | These cases cover both the front and back of the phone. The front can be flipped open to access the screen. Wallet/flip type cases are usually made from leather and similar synthetic substitutes. | Offer a high level of protection with easy access to the screen. Some cases also have storage space for cash, cards, etc. | Add considerable bulk to the phone, can be expensive. |
| Screen Guards | A screen guard is a transparent, anti-scratch film that can be glued to the phone screen. While not an actual case, screen guards add crucial protection to scratch-prone smartphone touch screens. | Protect against scratches, cheap. | Need to be used in conjunction with another case for all-around protection. |
| Extreme Protection | These cases enclose the phone in a tough metal alloy shell. Ideal for use in extreme environments. | Provide top-notch protection against drops and the elements – wind, rain, dirt, etc. | Add considerable bulk and weight to the phone, making them impractical for everyday situations. |
| Armband | These are sports-oriented cases that can be strapped to the arm while working out or playing sports. Armband cases are typically made from tough, synthetic, sweat-absorbing materials. | Provide easy access to the phone while working out | Impractical for use outside the gym/sports field. |
Different cases are appropriate for use in different situations. Eventually, the choice of case depends on consumer preferences, which include not only price and protection, but also style, colour, and other aesthetic considerations.
Materials Used in Mobile Phone Cases and Covers
There are certain pre-requisites for any material to be used in a phone case: it must be strong, flexible, and affordable. Consequently, only a handful of materials are used in most mobile phone cases and covers:
| Materials | Description |
| --- | --- |
| Leather | Leather is usually used in wallets, sleeves, and holsters. Leather provides a high degree of protection and has a pleasing, professional appearance. A downside is high price. |
| Synthetic Leather | A synthetic alternative to leather, it is cheap, durable, and works well in wallets and holsters. Synthetic leather is one of the most popular materials used in cases. As a downside, it lacks the richness and professional appearance of real leather. |
| Silicone/Gel | Silicone is the most popular material used for making cases and cover. It is strong, flexible, and very cost-effective. Silicone or gel is typically used in skin type cases. |
| Rubber | Like silicone, rubber is also durable, cheap, and flexible. It also offers good grip. Rubber is typically used in sports-oriented cases, skins, and bumpers. |
| Metal | Metal is extremely strong and finds use in flip-type and extreme protection cases. Metal cases can be expensive, however, and add a lot of weight to the device. |
| Cotton/Fabric | Cotton and other natural/synthetic fabrics are commonly used for making sleeves, pouches, and socks. Cotton is breathable, machine washable, and can be made into a variety of aesthetically pleasing designs and colours. |
| Hard Plastic | Hard plastic is a popular material for making shell-type cases. Hard plastic offers a high level of protection at affordable prices. This material is also lightweight and can be moulded into virtually any shape. |
Mobile Phone Cases and Covers Features
The primary purpose of any mobile phone case is to offer protection. To this effect, the case might have several different features such as water-proof design or use fire-proof materials. Some of the features found in mobile phone cases and covers are:
| Features | Description |
| --- | --- |
| Water Resistant | Water resistant cases are made from water retarding materials like silicone, plastic, and rubber. While not 100 per cent water-proof, such cases can protect the phone from minor water damage and spills. |
| Fire Retardant | Some heavy duty phone cases can offer reasonable protection against fires. Such fire retardant cases are typically made from metal or leather and find use in tough, outdoor conditions. |
| Belt Clip | Belt clips are a common feature in all holster-type cases, but they can also be added to other cases to provide easy access to the device. |
| Hand Strap | A simple hand strap – a string of leather or nylon that can be wrapped around the hand – improves grip and prevents accidental slipping. Cases with hand straps are very useful in outdoor settings. |
| Customisable | Some manufacturers offer the option of customising the phone's appearance. This includes changing the colour, texture, and design of the case. Customisation is a personal preference and adds value to the phone case. |
Mobile Phone Cases and Covers Compatibility
Phone cases are designed to fit specific mobile phones. Form factors often differ between mobile phones, even across generations of the same phone. Consequently, compatibility must be confirmed before purchasing any phone case or cover. At the same time, some manufacturers produce cases that can fit multiple models from the same brand. Such cases tend to be more expensive as they can be reused with different devices.
How to Buy Mobile Phone Cases and Covers on eBay
eBay has a vast collection of both used and new mobile phone cases and covers in its online marketplace. To buy mobile phone cases and covers on eBay, go to the eBay homepage and search for phone cases in the Mobile Phone & PDA Accessories category. The searches can be further refined by choosing the Cases & Covers category on the next page. Here, searches can be filtered by type – pouches, skins, clips, or wallets – by compatibility, by brand and by materials such as leather, synthetic leather or silicone. There is also the option to refine searches by colour, design (glossy, pictorial, etc.), and features like belt clip, water resistant, etc.
Conclusion
Mobile phone cases serve both functional and aesthetic needs. They not only protect the phone from damage, but also improve its aesthetics. Phone cases can be of various types, such as pouches, sleeves, wallets, and holsters. Leather, silicone, and synthetic leather are common materials used for making mobile phone cases. Buying phone cases on eBay is highly recommended as the online marketplace has a large selection of new and used mobile phone cases and covers at attractive prices.