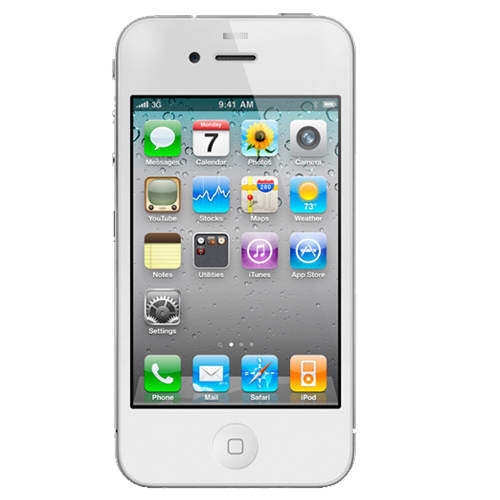 Gone are the days when mobile phones were the exclusive domain or business people or wealthy individuals. Today, almost 6 billion mobile phones and smartphones are in operation around the world, and 81.6 million of these are in the United Kingdom. One of the main reasons why so many people choose to own a mobile phone is the variety of purposes they serve. Mobile phones are obviously communication devices, but there is a lot more than can be done with them in addition to making or receiving calls. Sending text and multimedia messages, recording video, taking and editing pictures, keeping an agenda, managing the household finances, surfing the Internet, making purchases and reservations online, working on documents, and learning a foreign language are just some of the things that can be done with a mobile or a smartphone.
About Mobile Phones and Smartphones
The first mobile phones had very little to do with the devices that are used nowadays. Back in the 1980s, mobile phones could take up to 10 hours to have their batteries recharged, weighed almost 2 pounds, and would only allow 30 minutes of talk time. As time went by, mobile phones became more affordable, lighter, and were manufactured to include a wider range of features that went beyond simply making or receiving calls. Cameras, FM radio tuners, music players, TVs, and games are some common features that most mobile phones have nowadays. In 2000s, the arrival of 3G Internet networks made mobile phones an almost essential gadget. This led to the development of smartphones, and since 2008 these devices have dominated the mobile phone market.
What to Look for When Shopping Around for a Mobile Phones or a Smartphone
When it comes to making a decision between buying a mobile phone or a smartphone, the main point to consider is what the phone is going to be used for. Many consumers only need a mobile phone to make or receive calls and to send the occasional text message. In this case, buying a standard mobile phone is the best and most cost-effective option. Those who need to check their e-mails on the go, work on documents, and download podcasts, music, or videos are better off with a smartphone. However, there is a list of things to look for which apply to both standard mobile phones and to smartphones. These include:
Choosing Between Locked and Unlocked Devices
Buyers who already have a SIM card and are happy with their tariff can choose to buy a mobile phone that is locked to that particular provider. On the other hand, unlocked phones offer more choice to their owners, as there are more networks (and therefore more tariffs) available. Unlocked phones can also save a substantial amount of money in roaming charges when travelling abroad, as once they are unlocked, phones can be used with any SIM card.
Choosing a Network Provider
Tariffs and price plans can vary greatly from provider to provider. To decide between the different options, it is important to calculate how many minutes the phone will be used for calls (or Internet use) every month as well as the time of the day when most calls are made and how many text messages are sent on average.
The Phone's Design
Everyone has different preferences when it comes to defining what a user-friendly mobile is. Some people prefer phones with a slider design, others would rather go for a flip mechanism, while others prefer to keep it simple and buy the so-called candy bar designs.
The Phone's Display Screen
Screen size and display resolution are the most important factors in this respect. The size of a screen is often measured in diagonal inches. Standard mobile phones usually have screens whose size ranges between 2.2 and 3 inches, while smartphones have larger screens (from 3.2 up to 3.5 inches). If a mobile phone is going to be used for sending e-mails or watching videos regularly, the bigger the screen the better. In these cases, it is also worth considering if the screen orientation can be changed from portrait to landscape. Display resolution is measured in pixels and varies too, from the 240 x 320 pixels that most standard phones have, to the high-definition 1920 x 1080 pixels screens common in smartphones.
Other Things to Consider When Buying a Mobile or a Smartphone
There are some additional considerations worth keeping in mind before buying a mobile phone. These are:
The Phone's Connectivity Features
It is not necessary to buy a smartphone in order to access the Internet from a mobile. Some standard mobile phones come equipped with a browser, which gives access to websites but not to e-mail. Regardless of whether a phone is to be used to check e-mails or only to surf the net, connectivity features vary and they might result in a slower or faster browsing experience. Basic mobile phones might connect to the Internet using WAP or GPRS,, which are the slowest connectivity options but are nevertheless good enough for occasional use. Next in terms of speed are Bluetooth-enabled phones.. Mobile phones that feature Wi-Fi or 3G offer the highest browsing speeds.
Camera Options
While all smartphones come equipped with a camera, not all standard mobile phones do so. Anyone who wants to save money and space can opt for buying a camera phone,, as some models feature cameras that are as good as some basic standalone digital cameras. Also, some mobile phones have the capacity to record video and to edit photographs.
The Phone's Storage Capacity
Some mobile phones and most smartphones can be used with a memory card to keep pictures, videos, and other files secure. If a mobile phone is not fitted with a memory card slot, it is important to check what the phone's capacity is, which means checking how many text messages, contacts, and pictures can store on its own.
Other Useful Features
If a phone is going to be used regularly in business settings, it might be a good idea to check that it has video call or conference call features or, at the very least, that it offers the option of putting calls on a speakerphone. Also, check for phones that can be easily synchronised with other electronic devices, such as PDAs or tablet PCs, either via Infrared or Wi-Fi. Games, the possibility to download applications (such as weather forecasts, language learning software, or maps), an FM radio tuner, and touch screens are other features that, despite not being necessary, can make the user experience a lot better.
The Phone's Battery Life
Sooner or later, the battery life of a mobile or a smartphone will be reduced. To avoid this happening too soon, some phones come equipped with energy-saving options, such as screen time-out mode or the option of adjusting the screen's degree of brightness.
Conclusion
Thanks to their advanced technological features, mobile phones and smartphones can simplify the user's life while saving time, space, and money. To benefit from all the advantages that these multi-functional devices offer, why not start browsing eBay today to find the most suitable mobile phone?