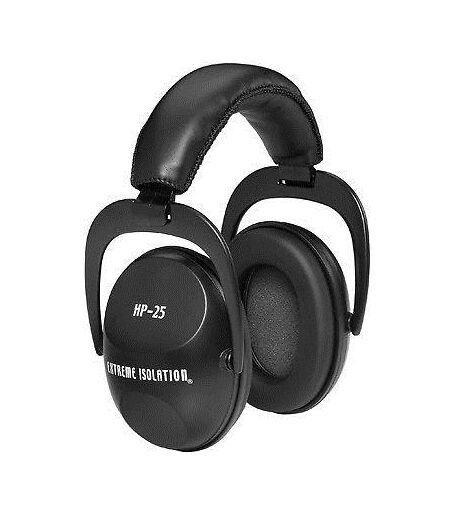 Musician headphones may be the choice of performers such as singers, drummers or DJs and are used to listen to music in its truest sound. It allows extraneous noise to be muted out so performers can concentrate on specific sounds. Preferred by professionals in the music business, they are also enjoyed by those who simply want a good sound in their ears. Not all headphones are equal, and even those claiming excellent audio quality may have differences which are important to the listener. A variety of musician headphones are available in eBay's listings, either by private sellers or retailers with online shops. Earphones are also regarded as headphones and can be found in the same category.
Expectations of Musician Headphones
In descriptions of the audio experience, the word brilliant is often used for sounds that are clearly identifiable in among the bass and treble. Richness of timbre is essential for hearing the subtleties in both vocal and instrumental performances. If the voices or guitars sound flat or unresponsive, it might be because the headphones are not delivering the produced sound effectively and lack definition and clarity for the different ranges. High-fidelity reproduction is best for listening to music rather than mixing applications.
Read what the eBay seller says about the product and look for keywords regarding the range and features such as echo reduction and noise isolation. Often the earphones provided with a music player are inadequate if the listener expects magnificent, stereo sound. Much of the time, a correct and comfortable fit is the problem. If the earpieces do not sit correctly on the user's ears, they experience a loss of quality. As long as a set of replacement headphones use the same jack, there is no need to be denied a superior listening experience.
Universal adapters are available to make the sizes of jack points larger or smaller as required. Smaller, portable music players are easily brought up to standard by changing the headphones and transforming a compressed flat wall of mid-range sound frequencies to something sharper. Musicians have endorsed several brands of headphones, and some of the styles, though they appear cumbersome, are highly sought after for their appearance as well as their performance. There are discreet musician-quality earbuds as well as extravagant looking headsets with earmuffs in eBay's listings. Though the larger headphones may look heavy and awkward, customer reviews extol their lightweight property and excellent ability at noise isolation and preventing sound leakage from the comfortable ear cups. In the ears or on the ears, different headphone styles will produce differing sound experiences.
Shape, Size and Style
Although there are many varying designs that affect shape and size, performance is the most important aspect of a pair of musician headphones. Headphones are basically small speakers a user can fit close to their ears. Just as the quality of speakers on a shelf, desk, or dresser may sound better or worse than another, the minute speakers used in headphones are equally capable of transmitting distortion, muffling, and other changes in the original recording that impairs the end experience. Earphones may fit in the ear canal, rest close to it, or hang outside it.
| | |
| --- | --- |
| Canalphones | These types of speakers, protected by silicone rubber or foam, fit snugly inside the ear canal. With such a close fit, there is no significant sound leakage from canal earbud headphones , and they can be used at low volume. |
| Standard Earbuds | These small lightweight speakers, attached to wires, rest on edge of the ear canal. They can be prone to falling out if the fit isn't neat, and the earbuds can be easily tugged from the ear. Sound leakage is minimal. |
| Clip-on Earphones | Speakers with fabric-padding suspended on curved plastic pipes keep pressure against the ear to keep the sound as near as possible to the ear canal. As the speakers sit flat and close to the ear, they are discreet and provide coverage for the outer ear, which often results in a truer sound. However, they are prone to sound leakage that can be annoying for others nearby who do not wish to share the music. As they offer little isolation to extraneous noise, they also require high volume which may be damaging to ears in the long run. |
| Headset Styles | Over the head style headphones usually have large cans both for comfort and performance that sit over the ear . The headband may or may not be cushioned, and whether they are made from metal or plastic, they need enough flexibility to put on easily and robust enough not to snap when this is done. Good musician headphones need to fit tightly to the ears so that the cans are as close as possible, letting them isolate outside noise and preventing any leakage. Lightweight cans which are protected by fine steel mesh resist tears better than fabric-only ear cushions. For celebrity endorsed products, or ranges issued under a musician ' s name , make sure it is the genuine article by checking for the logo in a side view picture where any marking will be clearly visible. |
What to Look For
When browsing the listings on eBay, be aware of the desired and required features before making a purchase. By shortlisting essential criteria, any search through the site will be more efficient and return matches closest to the type of musician headphones accordingly. Dynamic performance, correct fit, and comfort within a set budget should be the main considerations.
Performance
As there are speakers, so are there headphones with all their pros and cons. Perfect audio fidelity may not be a selling point if prominent bass sound is especially important to users such a DJs cueing tracks in a booth. Some headphones might benefit from the assistance of EQ enhancement to boost treble for more accurate representation of the studio sound. Noise cancellation is key when recording. Headphone models suitable for mobile mixing or field recording tend to be pricier. If there are any queries about frequency change which are not addressed in the eBay listing, ask the seller if they are suitable for the desired music genre. The needs of sound effects, birdsong, or rock 'n' roll are quite different to those of dubstep, reggae, or hip hop.
Features
The physical design of headphones is important. Read reviews on the lifespan of parts. Headphones using plastic ball joints or hinges might be fragile; steel reinforced joints offer more longevity. Look at photographs provided by sellers to view the construction, and read the product details specifications to see what constitutes the main materials. This will also give an idea of the weight of the item, how bulky it is, and an indication of comfort level. Larger drivers tend to perform well for reproducing true bass tones as well as delivering a wider sound range overall. Headphones that are able to fold flat make them readily portable and easy to store.
Accessories and Product Support
Extra accessories may be included in a purchase or available to buy so that the headphones can use an extension cable, a carrying case, or a plug adapter to provide versatility of use and protection for the headphones. Manufacturers who supply replacement parts and have warranties usually provide the better product. It shows care and willingness to stand by their product. Any set of headphones might require a spare part if they are in constant use and receive plenty of wear and tear or accidental damage occurs.
How to Find Musician Headphones on eBay
Where All Categories appear on eBay's home page, choose Electronics & Technology. From the list that appears, select from the top category on the left: Sound & Vision. When directed to a new page, select Headphones, and in that sub category choose Studio & Musician in the Use category to get eBay's best matches to the search. If a particular brand is desired, simply check the boxes under Brand. If the manufacturer's name does not appear in the default list, expand it by clicking on See All. More names will appear from which to make a choice.
Conclusion
Technology is improving all the time, and shopping on eBay is a great way of finding out what trends are topping the market. With such a wide audience, new listings appear daily and often at competitive prices compared to purchases made at land-based retail outlets. Make sure any expensive items of equipment come with a warranty and are delivered with either insurance cover or a signed for delivery that can be tracked. Musician headphones deliver comfort, sound quality, and handsome appearance when the product best suited to purpose and function meets the needs of the user.
Audio specialists and sound engineers need to be able to separate sounds in soundtracks, and they too look for perfection to differentiate what they hear and seek a product which produces a fairly flat, accurate sound. A closed back is important to keep out any ambient sounds and to prevent any leakage that might be picked up by a microphone when recording. Computers used in film and music post- production emanate unwanted white noise which needs cancellation through sealed cans with an amp+DAC feature.