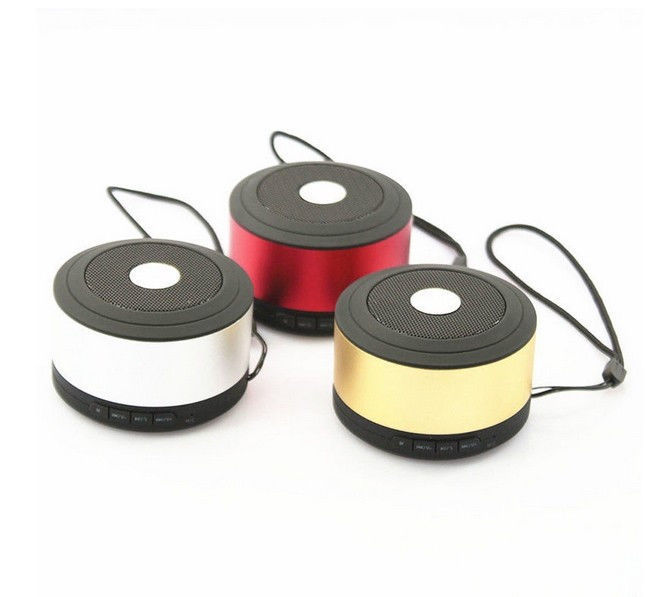 With so many devices now carrying stored entertainment, a pair of portable mini speakers can prove to be a very useful accessory. Which mini speaker system is the most suitable will depend largely on the sound sources that it is intended to amplify. To ensure the best product is chosen, a little research will usually be required prior to purchase. There is a great deal of variety in the performance and design of current portable speaker systems. Being able to identify the best of these may require a little effort, but the reward should be a portable mini speaker system that will meet all expectations.
Researching Portable Mini Speakers
A little time spent perusing the articles in the product reviews and buying guides section on eBay will usually pay dividends. Browsing the buying guides can be an excellent way to gather some inspiration. Once a specific product has been identified, information on its performance can then be searched for amongst the reviews.
Portable Mini Speaker Designs
As there are so many different designs of portable mini speakers, it is important to be aware of these to ensure that the most suitable device is chosen. As most portable mini speakers are so small and light, many eBay sellers elect to cover the postage costs. Many of these also agree to send the item using a premium delivery service. Look out for the green fast and free logo under the listing of participating vendors.
| | |
| --- | --- |
| Capsule | Eschewing stereo sound, the single speaker of a capsule device can provide a useful sound upgrade to a small portable device. Wireless and rechargeable models are available. |
| Cubes | A pair of conventional wired speaker cubes will offer proper stereo separation, but with the downside of some visible wiring. |
| Resonators | Often single devices, resonators attempt to generate bass by introducing vibrations into the item on which they are placed. These can be quite effective, although the additional bass sound can sometimes mean reduced battery life. |
| Bottle | Keen cyclists may appreciate a portable speaker designed to fit in the water carrier of most bicycles. |
| Microphone | Some Bluetooth portable mini speakers are designed to behave in the same way as a mobile phone headset. These contain a built-in microphone and can pause or quieten the amplified music while a call is taken. |
| Docking Station | Docking stations can provide a neat and convenient solution to amplifying a portable device. However, the speakers are often too close together to allow proper stereo separation and they can usually only be used to amplify a single device. |
What to Look For in a Portable Mini Speaker System
When purchasing a more complex device, such as set of portable mini speakers, it is often advantageous to create a prioritised checklist of desirable features that the device must have. When browsing for mini speakers on eBay, some of these features may not be covered in the listing details. However, vendors are usually be only too happy to answer queries from potential customers so, where additional information is required, use the "Ask a question" link to contact them.
| | |
| --- | --- |
| Sound Quality | It is important to be realistic about what level of sound quality to expect from a set of portable mini speakers. However, although their size may limit the bass response they can provide, some devices do produce a reasonably good sound. |
| Volume | Although there are some more powerful mini speakers available, the level of amplification they offer is still usually well below that of a conventional music system. It is also worth remembering that the power source of louder mini speaker systems will usually require more frequent attention. |
| Wireless | For the ultimate in portability, consider a Bluetooth device. These can usually provide amplification for compatible devices within a 10 metre radius. |
| Battery Life | The smallest mini speaker systems are powered by watch type batteries. As these cannot be recharged, there is a financial and environmental cost in running these. However, many portable speaker systems can be run on rechargeable batteries and the best of these come with a built-in charging facility. |
| Aesthetics | While some portable mini speakers look very cool, others are not quite so visually appealing. How much this influences the purchase will largely be a matter of personal taste. |
| Compatibility | Before committing to the purchase of a set of portable mini speakers, it is important to consider their compatibility. For example, a big disadvantage with docking station designs is that they are usually limited to amplifying a single sound source. |
| Size | With all speaker systems, there is a compromise between size and sound quality. However, the smallest portable speaker systems do at least offer the advantage of being easier to carry. |
| Cost | Although the majority of mini speaker systems are quite affordable, it is worth being aware that there are also some very expensive, exceptionally high quality devices available. |
Bargain Portable Mini Speakers on eBay
Once a particular make and model of mini speaker has been identified, the next step will be to decide on a method of purchase. Those who require the item in a hurry, have only to select a set of speakers from those in the "Buy it now" tab. However, with a little more patience it should be possible to get the same item for less money.
Portable Mini Speaker Auctions
Many of the portable speaker systems on eBay can only be bought by placing an auction bid. As with any auction, there is no guarantee of success. However, as the vendor is committed to sell the item to the highest bidder when the auction ends, there is always the chance of getting a bargain. As an auction bid is essentially a promise to buy the item for the proposed amount, it is important to carefully consider each and every bid.
Offering on a Portable Mini Speaker System
Some of the mini speakers available on eBay are offered as "Buy it now" purchases, but with the additional option of a "Make offer" button. When making an offer, it is important to correctly pitch the amount. If the offer is far too low, it will be automatically rejected. However, a correctly pitched offer will be referred to the vendor for their consideration. They will have a few days to consider the offer and can choose to either accept it, ignore it or make a counteroffer.
Any counteroffer will be an indication of the minimum price they are prepared to accept for the speakers. At this point the purchaser will have the same three choices: accept, ignore or counteroffer. As this haggling phase of the offering process can take several days to complete, it is not suitable for anyone looking to make a quick purchase. However, for those with a little patience, it can be the source of a real bargain.
Finding Portable Mini Speakers on eBay
Every type of portable mini speaker can be found on eBay. The most suitable device can normally be found in seconds, thanks to the well designed searching and browsing facilities. To search for a particular mini speaker system, simply enter a few relevant details into the search bar found at the top of every eBay page. For example, when looking for a speaker docking station compatible with an iPhone, simply type in "iPhone dock". To browse the full range of portable mini speaker systems available on eBay, first select the All Categories menu, which is located next to the search bar.
Then, select the Sound & Vision option and click on iPod & MP3 Player Accessories and then Audio Docks & Mini Speakers. When viewing the portable mini speakers on eBay, be sure to make good use of the selection criteria on the left. When combined, these form a powerful search tool, capable of excluding all but the most suitable speakers. For example, by selecting the relevant options it is possible to locate every Philips iPod Touch Audio Dock currently for sale on eBay.
Conclusion
There is such variety in the different designs of portable mini speakers that it is essential to properly investigate these prior to purchase. Product reviews and buying guides can be excellent sources of information, as indeed can the speaker vendors themselves. A prioritised feature list can be a useful tool when buying more complicated items, like a set of mini speakers. There are many portable speaker bargains to be found on eBay. Smaller items, such as mini speakers, are often offered with free postage. Cost conscious buyers will find that patience is often the key to getting the best value speaker system. Substantial savings can be made by using the offering and bidding facilities available on eBay.