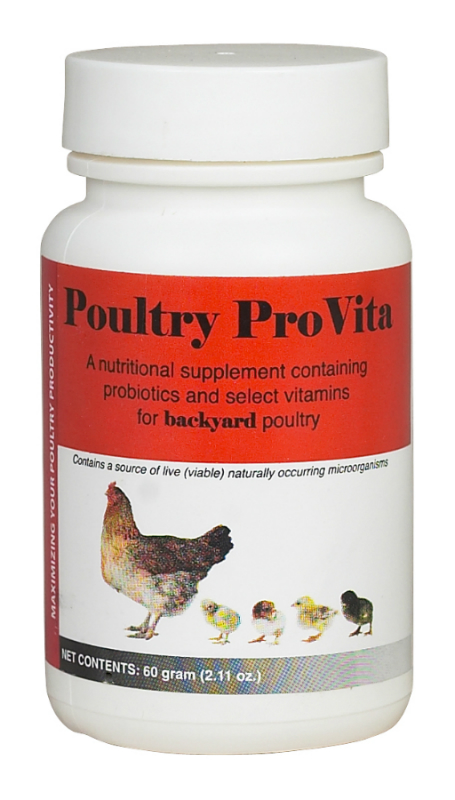 This particular eBay guide covers every aspect of looking after poultry from buying the birds, housing them and feeding them.
This guide will start with analyzing the costs of poultry care, and then go through everything you will need in the world of poultry supplies. So assuming that you have decided to keep some poultry, here are the things you will need to get started.
Costs to Consider
You can keep chickens relatively cheaply, however you can soon run up a large bill if you consider what might be needed in terms of capital equipment.
If you want to breed poultry then you will need to consider the costs of the following:
However if you buy equipment that is of reasonable quality there is no reason for it not last for over 20 years or more so the initial outlay is very little when spread over so long a period.
When it comes to buying poultry supplies one has to work out what is best for your own situation. Less expensive equipment may not last as long, for example, as plastic water troughs and feeders which have a shorter life than galvanised metal but plastic is easier to clean.
The actual running costs of keeping poultry are relatively low. However when calculating your overall cost you need to factor in the cost of:
Cereals
Pelleted feeds
Grit
Vitamins
Floor litter
There is also the cost of electricity for the hen house or incubators.
What Poultry Supplies Will You Need?
Bedding
Accessories
Poultry Food
Water Drinkers
Veterinary Supplies
Chicken Coops
The size of the coop is determined by the number of chickens you intend to keep.
For medium sized birds you need to allow a minimum floor area of one square foot per bird.
For larger breeds, for example Orpingtons & Wyandottes, allow 50% more space.
However, it's always better to buy a bigger unit than these calculations suggest.
Chickens sometimes need to be at a distance from each other to minimise the ruffled feathers which may result from harmful pecking attacks.
You may want to acquire more chickens in the future or they may be given to you by friends and family.
Whatever you do, it's important to avoid overcrowding.
Types of Chicken Coop
There are some basic variations in design and materials. Coops are either self-contained, which include a run area within the structure, or are formed from two units – a hen house and a moveable run. The choice you make will largely depend on how much space you have available. There are two main construction materials; plastic and wood, with elements of wire netting common to both types.
Plastic Coops
There are a number of different models and accessories but most have small run sizes. Some have a plastic netting skirt around the base to keep predators away. It's essential to site these units on flat ground to avoid gaps, which could let predators in. Plastic coops are easy to clean out and present a lower risk of red mite infestation. There are obvious extras, including perches and nesting boxes, but also some interesting new products such as extreme temperature covers which fit round the outside of the hen house.
You can also buy waterproof covers for chicken runs which offer protection from:
You can also buy chicken coops made out of recycled plastic. These are robust, well designed and easy to assemble from flat pack panels that bolt together.
Wooden Coops
Traditional wooden coops have many advantages but their suitability does depend on the quality of materials used in their construction.
The benefit of wood is that it breathes and moves with the climate. Compared to plastic, wood is better suited to extreme temperatures in that the natural ventilation it provides avoids the risk of suffocation in the summer or frost damage in the winter. A wooden coop will not drip with condensation as a plastic hen house might.
The best wooden coops are built from timber which is a minimum of 19mm thick and formed into solid, tongued & grooved interlocking boards. Boards of lesser thickness may weaken the structure of the coop and could affect the way doors open and close.
Roof material should be one of the following as opposed to felt, which can create a breeding ground for red mites:
Wood
Corrugated steel
Onduline
Well fitted interlocking board will reduce the risk of infestation particularly with a disciplined cleaning regime using a proprietary red mite dust or spray.
Ventilation is also important. Chicken droppings release ammonia which needs to be cleared by the airflow though the coop. This can be achieved with a combination of low-level inlets and high level vents. The inlets should have mesh facings to keep vermin out.
Bedding
Whatever materials have been used to build the hen house or coop floors, a covering of litter is essential. The main purpose of the litter is to:
Provide ground-level cover and insulation
Absorb the birds droppings
Keep the birds interested.
Litter should not be mouldy or damp as this can cause respiratory diseases. The litter base should be about 12-15cm (5-6in) deep.
The most common form of litter is wood shavings which come in compressed bales but you need to make sure that it has not been treated with any chemicals.
Shredded newspaper is also available in bales. This makes perfect bedding as it is highly absorbent, contains no parasites and can be burnt or added to compost when used.
Wheat and oat Straw is relatively easy to get hold of. Chopped straw can be used as it is absorbent but it can become dusty and affect the birds' respiratory systems.
Leaves make good litter and birds love scratching around in them. For feather-legged breeds silver or sharp sand may prove to be the best covering.
Poultry Food
If the chickens are simply there to provide the family fun with a few eggs then a diet of hen wheat and layers pellets is all the hens they need. Birds also love a few scraps from the kitchen but they will not require more than 100-120g of food per day. However do not over feed with bread and scraps as this can sometimes be bad g for their health.
Tip: It is not a good thing to feed layers pellets and corn together as the hens will simply scratch and peck at the layers pellets rejecting them for the wheat grains. When they do this the layers pellets get thrown out of the feeders and are generally wasted.
Feeders
There are a number of feeders available with plastic, medium weight galvanized steel and heavyweight galvanized steel being the main sorts of material.
The plastic feeders are generally the most compatible for the small flock and are easy to clean. They generally hold about 2kg of food which is plenty. Feeding hens is actually part of the fun of having them in the first place so it is sensible to have a couple of small feeders and keep the feed in a plastic dustbin with a scoop so that every morning when the hens are let out the correct amount of food can be distributed.
The heavier metal feeders are generally bigger. The great advantage of the metal feeders is that they don't blow over and will last a lot longer than the plastic models.
Never mix standard layers pellets or cheap chicken food with corn in the feeders. If mixed you will waste a lot of feed as the hens will much prefer the corn and push the other feed out of the feeder as they peck and scratch about to find the corn.
Feeders and Water Drinkers
The correct feeder and watering equipment is fundamental. The dishes or feeders should carry whatever food is suitable for the birds in question. Feeders are great for distributing the food evenly around the dish so that each bird can get their fair share.
Hens will quarrel and dominant females bully and block younger stock from getting to the feed. It is therefore important to have separate dishes or feeders for younger birds if they are being pushed around.
The feeders should also protect the food from unpredictable weather conditions such as:
Feeder hygiene is most important. Dishes and feeders should be cleaned regularly particularly if the flock is large and different birds are at the feed constantly. Disease in a flock can spread quickly, particularly if they are being kept in a relatively confined space. Keeping everything from the hen house to the feeder ship shape is a very important aspect of poultry work.
Modern feeders for the smallholding are generally plastic these days and whilst quite expensive don't seem to last any time at all. In the past troughs, feeders, drinkers and all the poultry feeding equipment was generally of galvanised steel.
It is quite heavy and so doesn't easily blow away and it is smooth so it is easy to clean. The steel equipment is much more expensive but if more than a dozen hens are being kept then it may be a sensible option to invest in steel as it does last for a long time and is good to work with.
The designs of the older, steel feeders and drinkers are much more appropriate for smallholders as they were designed when free range hens were extensively farmed.
For the smaller hobby poultry keeper an investment in feeders and dishes of that level may seem too great in which case there are a number of good alternatives.
The average adult chicken will eat between 100- 120 grams of feed per day. The first option is to feed the flock from a single big feeder every couple of days. A feeder with a capacity of about 2.5kg will keep a small flock going for a couple of days. A feeder with over 2kg of feed in it will not get blown away or knocked over by hungry hens.
Tips
The chicken feeder should be kept off the ground.
If the feeder is directly in contact with the ground then dirt and chicken muck will be kicked into the feeder by the hens and contaminate the food.
The galvanised metal feeders and some other designs are made to prevent rainwater getting onto the feed and causing waste. If these are correctly positioned they will also stop rats, mice and other vermin from stealing the chicken feed.
Anti Waste Grid
This is normally included in most plastic chicken feeders and simply prevents the chickens from throwing all the feed onto the ground. The anti waste grid is generally provided as part of the feeder when you buy it.
It is probably advisable to buy the best quality feeders available as the cheap ones are generally a false economy and will soon break or if plastic get blown away.
Veterinary Supplies
Most poultry will live a full and happy life of between 5-7 years. However, like any other animal they can become ill. The best way to check on your birds is to watch them for a short while every day and you will soon get used to their habits. If any birds look out of sorts you may need to take action. Minor ailments are things such as:
Colds
Fleas
Lice
Mites
Worms.
Most agricultural merchants will carry a stock of proprietary brands that will correct these ailments. If the remedy is not available contact you veterinary officer.
More serious illnesses are:
Bird flu
Aspergillosis
Coccidiosis
Fowl pest
If you think you have any of these diseases you should report the matter to your veterinary officer at once.
How to Buy Poultry Supplies on eBay
Now that you know which Poultry supplies you want you can find them quickly and easily on eBay. To start shopping, go to the Pet Supplies category then the Poultry/ Hatching/ Incubation portal. Choose from the item type which supplies you are looking for.
While you shop, don't forget Chicken Houses, Dishes & Feeders, Grooming & Healthcare and Food .
Categories
The Categories list on the left side of each page will help you narrow down your listings by item type.
Product Finder
Use the Poultry Supplies Finder to quickly narrow down item listings by brand, model and condition (new or used).
Keyword Search
Search eBay listing titles for specific words. For example, if you want to find New Poultry Supplies, type the keywords "Poultry Supplies New" (without quotation marks) into the Search box. Click, "Search title and description" to expand your results. Visit eBay's Search Tips page for more tips on searching with keywords.
If you can't find exactly what you want, try browsing eBay Stores or tell the eBay Community what you're looking for by creating a post on Want It Now, or save a search on My eBay and eBay will email you when a matching item becomes available.
Buy Poultry Supplies with Confidence
Make sure that you know exactly what you're buying and understand how eBay and PayPal protect you.
Know Your Item
Read the details in the item listing carefully.
Remember to add delivery costs to your final price. If you're buying a high value item, check that the seller will insure it until it is delivered to you.
If you want more information, click the "Ask seller a question" button on the seller's profile or the "Ask a question" link at the bottom of the item listing page.
Always complete your transaction on eBay (with a bid, Buy it Now or Best Offer) otherwise you will not be covered by eBay Buyer Protection.
Never pay for your eBay item using an instant cash wire transfer service like Western Union or MoneyGram. These are not safe ways of paying someone you do not know.
Know Your Seller
Research your seller so that you feel safe and positive about every transaction.
What is the seller's Feedback rating?
How many transactions have they completed?
How many positive responses do they have?
What do buyers say in their Feedback?
Are they positive about the seller?
Most top eBay sellers operate like retail shops and have a returns policy.
Do they offer a money-back guarantee?
What are their terms and conditions?
Buyer Protection
In the very unlikely event that you do not receive your item or it is not as described, eBay Buyer Protection covers your purchase price plus original delivery cost.