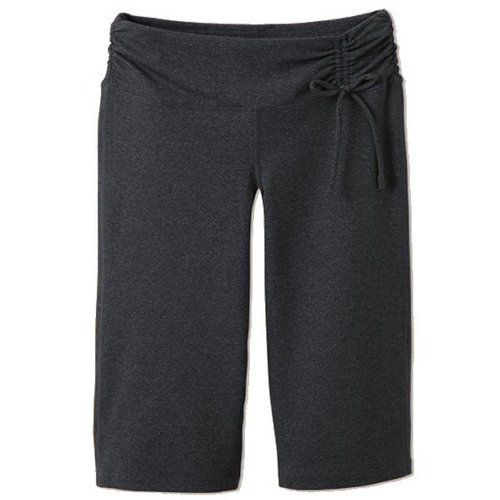 There is about as much variation when it comes to buying women's knickers as is possible. Women's knickers range in size, coverage, style, colour, fabric, and quality. Knickers are one of the most essential items of any woman's wardrobe. When properly fitted, a woman feels comfortable and sexy in her knickers.
This guide is designed to offer the information a woman may need in order to find the right pair of women's knickers while shopping online. The guide discusses the various styles of women's knickers available as well as the choice of fabrics in this category, while providing suggestions on one can buy a pair of knickers that fits perfectly. The guide provides tips on how one can easily search for any style, colour, brand, or price of knickers on the online auction site, eBay. A woman will find that she can utilise eBay to its full potential to find great pairs of women's knickers at competitive prices.
Shopping for Women's Knickers on eBay
Buyers looking to shop online at eBay for women's knickers can do so with ease and confidence. Head to the website and type "women's knickers" into the search bar, situated on the home page. This search brings up thousands of listings from the auction website. In order to search for something more specific, buyers simply type the desired phrase into the search bar. For example, buyers looking for a pink lace size 8 g-string or a pair of women's black hi-cut briefs may simply type these terms into the search bar to obtain listings.
eBay also enables buyers to search for a specific pair of women's knickers by using the available search category options that refine the search. Buyers can search by condition, price, brand, style, colour, or material.
While looking through eBay's available listings, it is helpful for buyers to have a basic knowledge of the different types of women's knickers available, including the various styles, fabrics, and sizes.
Choose a Style of Women's Knickers
There is a wide range of styles to choose from when it comes to women's knickers. Each style can be categorised based on how much support and coverage the knickers provide. Choosing which style of knickers one should buy comes down to the woman's figure shape and size and also depends on personal preference.
Full Coverage Women's Knickers
The range of full coverage knickers includes briefs, which are knickers that extend up to the waist and offer full coverage of the bottom. They are designed for maximum comfort and are available in control, classic, and high cut styles. Control briefs are ideal for the woman with a fuller figure, as they help to create a slimmer silhouette. The briefs also have a low cut leg. Classic briefs have a medium cut leg that sits below the hip. High cut briefs are sometimes referred to as French cut. The leg is cut higher, sitting on or above the hipbone. High cut briefs are a popular full coverage knicker, as they provide the coverage and support many women require, while still looking attractive, creating a flattering body shape.
Medium Coverage Women's Knickers
As the name suggests, medium coverage knickers offer a woman a moderate amount of coverage. They include hipsters, bikinis, and boyshorts.
Hipsters
Women's hipsters are similar to briefs, with the exception they sit low on or below the hip. Hipsters have a low cut leg. They are ideal for wearing with low cut trousers without showing any panty line. Hipsters are sometimes referred to as a low-rise brief as the waistline sits well below the navel.
Bikinis
Bikini knickers sit low on or below the hips, similar to hipsters, but they have a higher cut around the leg. They provide full coverage over the buttocks and a sexier style across the front of the body. The string bikini features even less coverage across the front of the body as the sides of the knickers feature elasticised string.
Boyshorts
Boyshorts are very comfortable to wear and are styled from men's underwear. They have a low cut leg at the front and a slightly higher cut leg at the back, revealing the lower buttocks area. They are ideal for wearing with tight fitted or sheer clothing as they eliminate the visible panty line across the buttocks.
Minimal Coverage Women's Knickers
Minimal coverage knickers offer less coverage across the buttocks and across the front of the body. They range from tangas, which are a minimal version of the brief, right through to small g-strings, which offer very little coverage.
Tangas
Tangas provide coverage over the bottom and across the front, but feature a thin side seam. They are considered to be the middle ground between a bikini and a thong. For those who like less coverage but do not find the thong or g-string very comfortable, the tanga is a suitable option.
Thongs
The women's thong is a minimal coverage knicker style that suits any body shape. They are considered a sexy and flattering style of women's knickers. Thongs have a thin waistband, minimal coverage over the front of the body, and a thin strip of material that runs between the buttocks. This type of knickers offers virtually no coverage over the bottom. The benefit of wearing a thong is that it provides no visible panty line across the bottom, making it an ideal choice for wearing under tight-fitting or sheer clothes.
G-Strings
A g-string is a very minimal style of underwear. Women's g-string knickers offer a triangular piece of material covering the front, thin string side seams, and a thin strip of fabric that runs from the crotch, up between the buttocks to a small triangle of fabric that sits at the top of the buttocks. The buttocks are completely exposed. The g-string offers the least amount of coverage. Some women find g-strings very comfortable to wear, while others find them very uncomfortable. Wearing a g-string can take some getting used to, but they offer the benefit of no visible panty lines. They are considered a sexy choice of women's knickers.
Choose a Fabric
When it comes to purchasing women's knickers on eBay, buyers have the option of various fabrics. Buyers can even search for knickers by the specific type of fabric they prefer. The more common fabrics used for making women's knickers include cotton, lace, and silk.
Cotton
Women's cotton knickers are lightweight, durable, and breathable. They are ideal for wearing in warmer weather. Some women like to wear 100 percent cotton knickers, while others like to wear cotton blend knickers. These are usually blended with a comfortable, stretchy material such as Lycra.
Lace
Lace knickers are usually more expensive than cotton knickers. They are delicate and require care when washing. Lace knickers come in a range of colours. Some women prefer lace knickers because they look feminine, while other women find lace knickers to be uncomfortable to wear for long periods of time.
Silk
Silk knickers are a feminine and stylish choice of women's knickers. Silk knickers are soft and comfortable to wear. However, they can be uncomfortable to wear in warmer weather. Silk knickers can also be quite expensive to buy.
eBay enables buyers to search knickers based on specific types of fabric, making the search for the perfect pair of women's knickers easy.
Get the Right Fit for Women's Knickers
Ill-fitting knickers can be very uncomfortable, especially when worn all day. Knickers that do not fit well can ride up and create an unsightly panty line mark under tightly fitted clothing. They can also be itchy and can cause unnecessary sweating as well as irritation. In order to find the right size knickers, a woman should measure around her waist and around the widest part of her hips. The following table provides a list of the various UK underwear sizes and their corresponding measurements in centimetres.
Underwear Size

8

XS

10

S

12

M

14

L

16

XL

18

XXL

Waist Size

58-61

63-66

69-71

74-76

79-81

84-86

Hip Size

84-86

89-91

94-97

99-102

104-107

109-112
Buyers should note that sizes can vary between different styles as well as different brands of knickers.
Buying Women's Knickers on eBay
Women who have found a pair of women's knickers that they wish to buy are well advised to take the time to read the item description to determine the condition of the item, the payment options, shipping details, as well as the seller's returns policy. It is recommended that buyers always check out the seller's reputation by clicking on the seller's name and reading the feedback the seller has received from other buyers. Additionally, the website makes it easier for consumers to make purchasing decisions by listing top-rated sellers.
Those who are new to buying items on eBay can check out the website's pages that provide information about policies and procedures associated with the buying process. Buyers can find useful tips that enable them to utilise eBay to its fullest potential as well as information on how to buy with complete confidence at this auction website. Specifically look for information regarding the various payment methods available, including the use of secure payment options such as PayPal and credit cards. It is also recommended that buyers read item listing descriptions carefully and understand the delivery costs associated with a product.
Conclusion
No matter what type of knickers a woman may be looking for, she can find her perfect pair online at eBay. Armed with a little basic knowledge of the various styles, fabrics, and sizes available, any woman can head to this auction website to find her desired pair of women's knickers with ease and confidence. Knickers need to offer the wearer maximum comfort all day long, and finding the right style and fit that complements the body shape is an important part of the process associated with buying them. It is important that the pair of knickers a woman buys should make her feel feminine and sexy, no matter what her budget. From full coverage briefs to minimal coverage g-strings, women have an almost overwhelming range to choose from. By determining what style best suits her body shape and personal preference, understanding the different fabrics available, and knowing how to get the right fit, any woman can find the desired pair of women's knickers online at eBay.