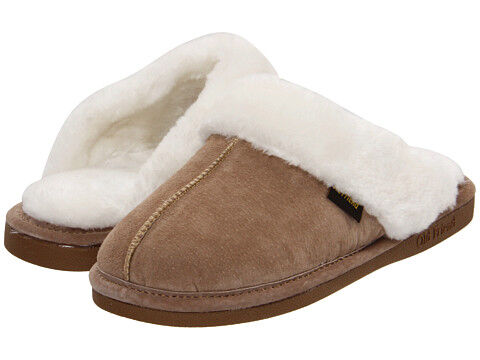 Sliding weary feet into warm, soft, and uncomplicated slippers after a hard day of wearing court shoes or dress shoes is utter bliss. This relaxing footwear is popular the world over; even homes with no-shoes policies make an exception for slippers. However, even with their many benefits, such as convenience and comfort, protecting the floor from scratches, and protecting the feet from cold and calluses, slippers can become a source of frustration if one does not know where to look.
eBay puts the fun and ease back into slipper shopping with its huge variety, which one can filter according to style, colour, occasion, and budget, all from the convenience of home. Once informed about the types of slippers available and how to select the right pair for her needs, the shopper will find navigating through the buying process on eBay, aided by helpful eBay tips, a pleasant experience. As the largest auction site in the world, eBay offers quality, variety, speed, and bargains galore.
Types of Slippers
An informed shopper gets good value for her money because she knows her ideal pair of slippers and what to look for: she knows why rubber thongs are a good choice for the beach, what fabric is best for an evening home in the winter, and what type of outer sole is best suited to walking the dog. What whittles down the considerable variety of slippers to a few fine, durable choices are style, occasion, fabric, and size.
Style
Slippers come in diverse styles like mules, loafers, scuffs, clogs, funky slipper boots and flip-flops. With the variety available, there is a lot of room for personal preferences. The slipper choices represent the whole spectrum of the rainbow and then some with pinks, beiges, greens, blues, or reds and this colourful array makes selecting a pair a delight. For prints and patterns, everything goes from animals like rabbits and tigers, to football team colours, film characters, and flowers. Whether it is embroidered velvet, fancy ribbons or maybe a slight heel for evening slippers, the options are many for blending style with comfort. Just because flip-flops sound comfortable does not mean they cannot be stylish as well, as attested to by the Brazilian thongs called havaianas: in 2004, a special edition havaiana slipper was manufactured in partnership with a well-known jeweller that featured 18k gold and was encrusted with diamonds.
Occasion
As the saying goes: to each occasion, its slipper. A woman wearing the right type of slippers is a safe, comfortable, and confident woman since the slippers are customised to meet the demands of their environment.
Home
When lounging at home with the weather unfriendly, house slippers that are warm and comfortable are a delightful treat, such as the luxuriant ugg slippers with their genuine sheepskin lining and leather uppers. Warmer weather calls for slippers in cool cotton and synthetics.
Outdoors
Clogs and moccasins are practical and durable, perfect for walking the dog or getting the morning post. Classic ballerina slippers have tiptoed their way out of the ballet world and into the realm of everyday fashion, and are as good for light travel as they are for the home.
On the Town
Evening slippers are formal slippers in fine fabrics with fancy embellishments such as rhinestones, sequins, studs, and faux fur, just right for an evening out in spring or summer. Whether flat or high-heeled, evening slippers are sturdy enough for the rigours of dressy events.
At Play
Leisure is a lot more fun with simple with casual slippers. For the beach or flip-flopping around the pool deck, thongs are nearly any woman's choice for appealing stress-free footwear.
Fabric
The upper material and lining determines the slipper's degree of comfort and warmth. It is also important to consider the breathability of the fabric, as breathable fabrics keep feet drier and more comfortable while helping prevent foot odour caused by perspiration. Fleece and sheepskin are warm and snug for cold seasons but too heavy for summer evenings. Natural textiles such as cotton keep the feet cool and are simple, inexpensive, and easy to maintain: for example, absorbent terry cloth slippers, which are perfect after a long soak or swim. Faux suede and synthetic leather offer casual sophistication that is easy on the pocketbook, as do used leather slippers which are often cosier for having already been been broken in. Rubber is mostly used for flip-flops because of its waterproof qualities; moreover, with siping on the sole, it is easy to grip surfaces in or around water.
Size
The three steps to buying well-fitting shoes on eBay are: determining one's correct foot measurements; referring to the seller's size chart; and selecting the size that is closest to one's own measurement. When taking measurements, foot length is calculated, on a level surface, from the heel to the toe, while foot width is the widest distance across the foot. Afternoon is the best time to take measurements, as this is the time of day at which feet are at their largest. Many sellers have size charts to guide buyers in choosing a shoe that fits well, with footwear in standard width as well as extra-narrow to extra-wide fit, to accommodate those whose feet are not considered 'standard' width.
The following table gives an idea of how to go about selecting the right fitting size according to a seller's chart. There is a standard UK shoe size chart; however, many manufacturers create their own. While sizes might change according to manufacturers, measurements remain the same. It is therefore best to choose a size that corresponds to one's foot length rather than the size number. For example, when referring to chart below, if a person's feet measure 245 mm and the seller's chart says that is a medium or size six, then the buyer should select that size, even if their normal shoe size is a four.
| Measurement | UK Size | Slipper Size |
| --- | --- | --- |
| 225 mm | 3 | S |
| 230 mm | 4 | S |
| 240 mm | 5 | M |
| 245 mm | 6 | M |
| 255 mm | 7 | L |
| 265 mm | 8 | L |
Outer Sole
Slippers are for indoor use, outdoor use, or both. When they are to be worn outside, slippers need a strong outer sole to protect the foot from the elements and from abrasion but also must offer a good grip: this is usually accomplished with an outer sole of tough rubber that has a siping pattern for manoeuvrability. Lightweight soles work great for indoor use as they are flexible and have a gentle grip.
Fastening
Slippers that slip on and off are the easiest to wear, although some might find they prefer more assured grip of Velcro, buckles, zips, and lace ups. For those whose feet tend to swell, styles with adjustable straps or touch-fastening hug the feet without any discomfort. Choice of fastening should be considered with regard to the occasion: with the exception of flip-flops and evening slippers, a more secure fastening is needed for outdoor slippers, whereas indoor slippers are most comfortable when uncomplicated.
Cutting Edge Technology
Thanks to ethylene-vinyl acetate; a shock absorbing foam material that is lightweight, moulds easily, and has no odour, slippers like the widely popular memory foam slippers use the heat generated by the feet to mould themselves to the foot's contour. Other slippers have odour-removing technology to combat bacteria that grows in wet and moist places. Some flip-flops have a hidden compartment for valuables such as keys and coins, which make them very popular with beach goers. For those who do not object to popping footwear into the microwave, one minute on high power gets microwave slippers toasty, making them a hit with those who are arthritic, have injuries, or indeed anyone with a penchant for feet encased in fuzzy warmth.
The eBay Buying Process
Buying on eBay offers a secure shopping experience with transactions made within seconds. Once a buyer decides on pairs of slippers that are promising, she should carefully look at the item photos for clues on the condition of the slippers, especially if they are in used condition. Most sellers helpfully point out and provide photos of any wear and tear. If a seller has posted stock photos of an item, a buyer can still request more pictures from the seller. It is always a good idea to ask the seller about their return policy; because of the discrepancies in shoe sizes, slippers might need to be returned or exchanged if they do not fit. With a local seller, a buyer can save on postage by picking up the items herself as well as have a chance to try on the shoes and see if they meet her requirements.
Feedback
Leaving feedback after a purchase is strongly encouraged in order to give other buyers an idea of how quickly the seller posts the items, responds to queries, the condition of the package once it arrives, and the overall shopping experience with this eBay seller. The seller's rating on eBay is very important in gauging how smoothly the buying process will go. Top sellers with excellent feedback usually have a blue ribbon near their name that assures buyers of the consistent quality of their products and services.
There are many sellers on eBay who offer such a pleasant and positive shopping experience that any buyer would be happy to come back to their eBay store for more; this is easily done by adding the seller to the buyer's list of favourite sellers. Not only does this ensure getting to the seller's store within seconds, but subscribing to updates means that the buyer is notified of any new items their favoured seller has for sale so that they don't miss out on bargains.
How to Buy Women's Slippers on eBay
If the buyer has an idea of what slipper type or brand to look for, then she can search for the term on the eBay homepage or from any page within the site by using the search bar. If not, typing 'women slippers' on the homepage will throw thousands of well-made slippers at her feet. The myriad styles on offer can overwhelm, but variety is only confusing when a buyer does not know what she is looking for.
Since eBay is about ease of shopping, there are a number of filters on the results page to further narrow down options. For example, if someone is looking for stylish leather slippers for evening wear, filtering with 'evening' for occasion, and '100 % leather' as the upper material brings up many examples of these fine leather evening slippers. Other filters are available for women's slippers, including 'price', 'style', 'colour', and 'fastening', to make the experience of finding the ideal pair quick, convenient, and lots of fun.
Conclusion
Slippers are a must-have in the home for those who prefer no scratches on their shiny wooden floors and warm and soft feet over chapped heels and cold toes. Women are blessed to have choice slippers in vibrant colours and styles suitable for every occasion, whether getting the morning post, walking the dog, a dinner engagement, or sipping hot toddy on the sofa while the world freezes outside. Those with arthritis, swollen feet from injury, and diabetes swear by slippers as indispensable, because slippers keep the cold at bay, generate good blood flow, and protect the foot from injury. The upper material determines how warm, breathable, and quick-drying a slipper is, whereas a careful selection of the sole provides traction, thus minimising accidents, and protection from cuts and scratches. A happy fact about slippers is that there is a perfect pair out there for everyone, and this could not be truer than it is on eBay, where even Cinderella would find her fabled glass slippers.