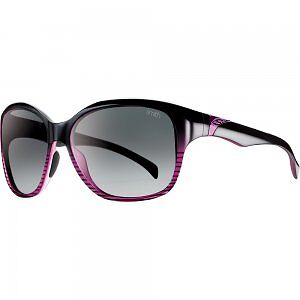 Sportswomen consider sunglasses that are durable and protect against the sun and glare an integral part of their activity because seeing well enhances performance. Stylish British sportswomen take it one step further: they need chic sunnies to make a fashion statement regardless of whether they are winning a heptathlon, cresting Scafell Pike, or falling over their skis in the snow.
Because of the need for sunglasses that offer a high level of protection, it is important to cast inferior sunglasses or cheap fakes out of the picture, as they could be an uncomfortable fit and wearing them might result in greater damage to the eyes than going without.
Fortunately, it is possible to find sunglasses that are equal parts function and style: the fashionable sportswoman just has to know what to look for, and where. There is a huge range of styles and designs available in brick and mortar stores as well as on online auction sites such as eBay where one can, with a little knowledge, come up with a pair of sunglasses ideal for their sport of choice. To aid the sportswoman in her search, below is a complete breakdown of the qualities of a good pair of women's sports sunglasses with a touch on how to ramp up on aesthetic appeal.
Qualities of Good Sports Sunglasses
Sunglasses are defined as tinted glasses used as eye protection from sun or distracting glare, wind, dust, and insects and are considered personal protective equipment or PPE. A good pair will safeguard against ultraviolet radiation, intense High Energy Visible or HEV rays of light, glare, and certain frequencies that distort vision. As sunglasses are important for health and safety, there are stringent standards to ensure that they meet the required specifications.
The product also must made from material that does not burn or cause damage to the skin, as well as have no sharp projections that may harm the wearer. Most quality eyewear will have a small label or CE tag stating the pair's filter category, optical class, and the quality of the lens, and that it conforms to European or International safety standards. The perfect pair of sunglasses for stylish sportswomen, then, must be one that blends function and style into a personal protective item that is highly flattering.
Function
Sports sunglasses must stay in place to prevent injury or distractions and are specially made to improve performance by steering light rays away from the eyes. A good pair will also provide padding and protection for the bridge of the nose as well as the brow, making sure that the glasses do not cut into the skin. Adjustable nose bridges and temples are better than rigid ones, which may bite into the skin if too tight. Stray light from the sides of the face can hit the eyes even when one is wearing sunglasses. To counter this, most manufacturers make sunglasses with broad temple arms, in which the sides turn in and screen like wraparound sunglasses.
To make the appropriate choice of sports sunglasses, the sportswoman should consider not only style, but also what type of sunglass lens will be best suited to her chosen sport. It is dangerous to use regular sunglasses not rated as safe for sports.
Lenses
The best lenses for sports are either polycarbonate or trivex lenses which are lightweight, unbreakable, and highly resistant to scratches. Anything other than polycarbonate or trivex as material is less effective. Lenses must offer 100 per cent protection against ultraviolet radiation, or what is known in the industry as UV 400, and polycarbonate lenses do this without any special treatment. Without protection against ultraviolet radiation, women run the risk of developing eye problems like cataracts, macular degeneration, and photokeratitis.
The types of lens technology available are gradient, photochromic, anti-reflective, mirrored, and polarised. Mirrored coating is effective in very bright conditions of sun and snow and will provide extra cover against glare, while anti-reflective coating is a film coated on the inner side of the lens to block the light rays coming from behind the wearer. Photochromic lenses will darken and lighten automatically according the amount of light hitting them. Gradient lenses are those that have a dark top half and a lighter bottom half of the lenses and are excellent for driving, whereas polarised sunglasses, rather than just darkening or dimming the view, will selectively block out or reduce horizontal glare without straining the eyes.
Type of Sport
Snow reflects a lot of light, resulting in uncomfortable glares from above, below, and from the side of the face, making goggles a necessity when skiing or taking part in any snow sports. The safest pair of all is a pair with elastic straps to secure the goggles on the head, anti-fogging lenses, and large vents to combat condensation. For sports like jogging and golf, a firm frame that sits solidly on the bridge of the nose is ideal. Fishing, boating, and other water-based sports require polarised lenses to combat the distracting horizontal glare as well as depth perception to see below the surface of the water.
On the road, sunglasses with gradient lenses are excellent for driving as they reduce glare without affecting vision and the driver is comfortable looking out as well as inside the car. Cyclists and motorcycle riders need glasses with anti-glare technology that will stay put. Brown-coloured lenses ensure optimum conditions in all types of light and will help to see farther up or down the road and in sharp detail. When biking in the mountains and over rough terrains, the eyes need a guard against dirt, wind, and the sun, and polarised wraparound sunglasses are perfect for such conditions.
Tennis and baseball players can opt for lightweight frames that do not come off easily with lenses tinted to enhance contrast and depth perception. The yellow tennis ball is starkly focused when the lenses are yellow or dark grey and will be easy to spot.
Style
Eyewear that looks good on some women might not be so flattering to others. The shape of our face largely determines whether the frame will be appealing, which explains why hours of trying on frames in shops can still be unsuccessful. The right frame that enhances a woman's features while downplaying the less favourable ones will make a winner out of any woman.
Framing the Face
Frames hold the lens in place and are made from material like nylon, plastic, metal, or metal alloys. Most sports frames are made of nylon since it is hypoallergenic, tensile, does not break easily, and is not affected by heat and cold. The frames come in such a variety of designs that they can bewilder even the most enthusiastic buyer. This can be simplified by following three rules to buying frames that flatter:
Rule 1: The frame should be proportional to the face, that is, large frames for large faces and small frames for small faces.
Rule 2: The frame should complement a certain feature of the face; for example, brown frames for brown hair.
Rule 3: The frame should draw attention away from any pronounced characteristics by softening the shape of the face.
| Shape of Face | Most Flattering Type of Frame |
| --- | --- |
| Square | Narrow frames that lengthen the face with soft curves and reduce harsh angles: butterfly-shaped, oval, and round frames |
| Oval | All types of frames suit the well-balanced oval face, but good choices are square, rectangular, and wraparound frames |
| Round | Angular frames that will lengthen and narrow the face and draw attention to the top part of the face: horizontal and rectangular frames |
| Heart-shaped | Light frames with soft lines in light colours, or styles that widen the lower part of the face: square-bottomed, rimless, and cat-eye frames |
| Oblong | Frames that either widen the face or shorten its length: round frames or frames with decorative tops such as tortoise shell frames |
Buying Sport Sunglasses on eBay
There is a huge range of sport sunglasses for women available on eBay to suit every face shape and pocketbook. This includes top designer brands in the sunglasses industry such as Oakley, Bloc, Prada, and Xloop, names synonymous with quality sports sunglasses. A number of other non-brand sunglasses can offer the same amount of protection needed to the well-informed shopper who knows what to look for. If the item is used, carefully look at the photos of the frame and lenses for signs of wear and tear. As a protective item, it must be in good working condition: scratches or cracks on the lenses and bent temples or frames hanging askew are unsafe for sports. Buying from local sellers on eBay means you can easily save on postage by picking up your pair from their homes, also giving you a chance to try out the frames for fit and comfort before leaving.
Conclusion
There's more to sports sunglasses than meets the eye, and a good pair will offer excellent protection from the elements, insects, and injury to the face and eyes. A quick look at the CE tag will certify that the pair conforms to European Safety Standards, thus guaranteeing 100 per cent protection against UV radiation. The class of sunglasses given will tell what activity it is most suitable for.
A shopper apprised of the necessary features of sports sunglasses and the demands from different types of sport activities will not only know what to look for but will demand good value for her money: it goes without saying that cheap quality sunglasses should be discarded at first glance. The aesthetic factor still plays into the choice, and matching the right frames to face shapes will make quick work of the variety on offer. Gone are the frustrating days of trying on every frame in sight as online stores such as eBay make buying sunglasses a pleasant experience.