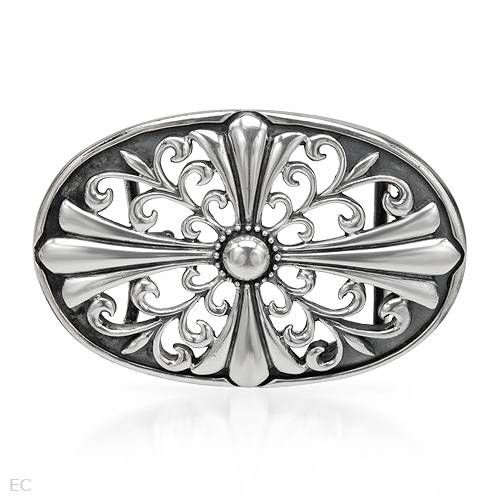 Vintage clothes are, by strict definition, clothing and styles that originated in the early to the mid 20th century. The time might be pegged from the 1920s to the 1980s, although vintage accessories and clothes are more associated with the first few decades of the last century. Such clothing is replete with silk, ribbons, lace, pearls, and sometimes, jewels and precious metals. Vintage accessories are no different. They feature lace and pearls as well, and the look is elegant and at times flamboyant.
The different types of vintage accessories that women collect and wear include earrings, bracelets, chokers, gloves, and hair clips. When shopping for vintage accessories, it is advisable to first try charity shops or vintage clothing stores that specialise in such accessories. Many sellers trade in vintage accessories today, and not all of them will suit a woman's skin tone, body type, or the look that she is going for. It is advisable to first try various accessories on and to ensure that they do not clash with a one's modern wardrobe. eBay has possibly the widest selection of women's vintage accessories from every fashion decade.
Types of Vintage Accessories
Vintage accessories enjoy a strong following. They are worn to accessorise a costume as part of a performance or as everyday wear. The vintage look is created for stage plays, performances, and even modern belly dancing. There are several types of vintage accessories.
Earrings
In general, vintage earrings are smaller and daintier than their contemporary counterparts. They are made using pearls, jewels, and metals. These earrings might be as small as studs, but they are sometimes bigger and they accentuate a look by catching the light. Vintage earrings can come in a variety of colours, if the earrings originated in the psychedelic 1960s and 1970s.
Bracelets
Like earrings, vintage bracelets can be made of pearls, jewels, and metals, although Art Deco bracelets can also be made of plastics or resin. The roaring 1920s bracelets can even be accentuated by flowers and pearls, while Art Deco, 1950s, and 1960s bracelets can be more colourful.
Necklaces and Chokers
As with other jewellery, vintage necklaces and chokers can be made of cloth and lace. They can incorporate pearls and jewels. Necklaces from the 1920s can sometimes drape a body by extending all the way down to the belly, while Art Deco necklaces can be minimalist and small and are colourful and angular. In either case, vintage jewellery can complement a look. Large or long strands of pearls can set off a plain dress, while Art Deco necklaces can be used even for colourful outfits inspired by the looks that originated in the 1950s.
Rings
Vintage rings can be made of glass, pearls, beads, metal, and jewels. They can be small, as in the case of 1960s rings, or large and gaudy, as with rings from the 1970s. Roaring 1920s rings are large and defined, as with some Art Deco rings. Some antique rings can even be made of precious stones and will have detailed metalwork.
Gloves
Vintage gloves are generally worn with formal wear, although they can also be used to accessorise period costumes in stage plays and dance performances. For instance, tribal fusion belly dancers add a vintage touch to their look by using lace, fingerless gloves. Classical weddings, or weddings with a vintage theme, might see the bride and her bridesmaids wearing lace or even silk, elbow-length gloves. Lacy and even knit gloves are worn to accessorise winter outfits.
Watches
Some vintage watches from the Twenties have pearl clasps. There are vintage watches with colourful straps and Art Deco watches with more angular lines. Some vintage watches have leather straps and faces with large numbers. There are some watch restoration specialists who can actually work on old watches and can get them working again. Vintage design specialists create vintage-inspired watches that hark back to another time.
Clips, Headbands, and Other Hair Accessories
Hair accessories span many different hair attachments that have been inspired by the geometry of Art Deco, the flamboyant 1970's, and the understated elegance on the 1940s and 1950s. In general, vintage hair accessories can incorporate pearls and jewels. They also include lace, which can add a touch of femininity to a look. There are also hair accessories that appear to be large flowers. These are used to accent simple hairstyles and minimal makeup. Clips and even combs catch the light and sparkle.
Headbands are popular, with the lace and ribbons wrapping around the head. Clips are also popular, and although they are small, they have enough sparkle and glitz to catch the eye. Some designers use flowers in hair binders for ponytails, which can add a touch of vintage style to a plain hairstyle.
Bags and Pouches
Depending on the period that inspired their creation, vintage bags and pouches can come in a variety of colours, materials, and sizes. They can be large and angular, in homage to Art Deco and the 1970s. They can be subdued, smaller, and accented by lace, like pouches from the 1920s, or they can be beaded and embellished with jewels on the outside. It is an accessory that was made popular 1920s, and this popularity continued even through into the 1960s.
Shawls and Scarves
Shawls and scarves are often used to set off a skirt, a pair of jeans or trousers made from plain fabrics, or even a plain evening dress. Vintage shawls and scarves can be made of fine lace or cotton, and they might be of subdued colours. Some vintage shawls might have gold or silver threads woven through them for a more elegant look.
Handkerchiefs
Lace handkerchiefs can be made of cotton and lace. Some vintage handkerchiefs have the initials of the previous owner, which can add to the value of the handkerchief. Still, some vintage handkerchiefs can be handed down through generations, bearing the family symbol or crest. In any case, vintage handkerchiefs can add a touch of elegance and femininity to a look, whether barely seen out of a breast pocket, or clutched in one's hand.
How Should You Buy Women's Vintage Accessories on eBay?
Start shopping by going to the main eBay site and use the search engine to search the site. Type in the query like "women's vintage accessories". You can also specify exactly what kind of vintage accessory you want by typing search phrases such as "1920s vintage necklaces", "vintage headbands", "1960s vintage watches", or "vintage handbags".
With the "women's vintage accessories" search query, you can still narrow down your search. You can choose to look at vintage wedding accessories. You can also specify your price range by putting in numbers in the field provided. You can also look at only brand-new vintage-inspired items, or second-hand items. You can also buy the item immediately or participate in an auction.
The buyer will specify the buying method on the buyer description. For you to participate in an auction or to pay the list price for an item you will need to sign yourself up as an eBay member. Registration is free and the process is easy to follow.
Should the seller claim that a particular vintage accessory belonged to someone famous or is a rare accessory, you should ask them for proof of their claim. This could be a picture of an actress from the Golden Age of Hollywood wearing the accessory or it could be a letter of authenticity written by a third party.
Conclusion
Vintage accessories are very popular, and the upward trend in this popularity continues. Vintage accessories can be worn as everyday accessories, or even as part of a costume for a dance show or stage play. Great vintage accessories can add a touch of elegance, and even accentuate an otherwise plain wardrobe. Great vintage accessories should enhance, and not overwhelm a look and should coordinate with other clothing and accessories in terms of colour and style. Vintage accessories include materials like lace, silk, cotton, satin, pearls, metal, and even flowers.
Once the shopper has an idea of the vintage accessories that she needs, she can go online and shop for vintage accessories. She should ask online sellers about their vintage accessories, and look for various pictures of the items to examine for colour, style, material, and even signs of possible wear and tear. One should request close-up photos of the item so that it can be examined for any issues, like a broken clasp, that may need repairs. The cost of these repairs should be factored into the price of the item.
You can shop for vintage accessories on eBay, and use the search results filters to narrow down your search to just what you're looking for. With a set price range, knowledge about vintage accessories, and a keen sense of style, you can find just the right vintage accessories you need to complete a variety of looks.