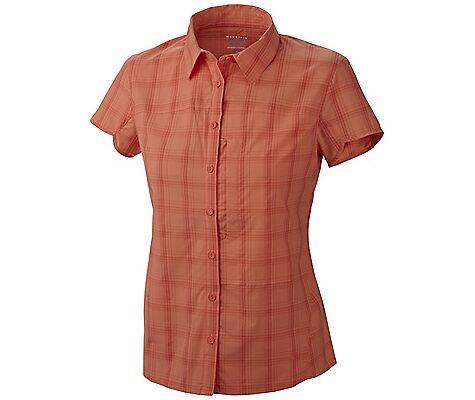 Tasteful vintage clothing evokes the class and graceful splendour of bygone eras, from the lotus flower motifs and mink cuffs to the silky peignoirs, lamé flappers, luxurious burnout velvet coats, and tea dresses in paisley prints. Any woman who yearns to express her own individual style by standing out from the crowds in stylish, unique clothing would covet the delightful silhouettes of these periods. Buying vintage clothing also offers the 'green minded' an opportunity to recycle, learn, and look good all at once, as vintage clothing offers a peek into other eras, times when the clothes made the woman, with such an elegant polish that contemporary wear pales in comparison. Most vintage clothing has been previously worn and is considered used, with the exception of a few rare items in mint condition. Thus, the best places to hunt down such garments would be jumble and car boot sales, charity shops, consignment stores, markets, and auctions, both brick and mortar and online. As the largest online auction site in the world, eBay brings thousands of vintage clothing items together, with low prices and amazing bargains to boot.
This guide celebrates vintage clothing by brushing on the fashion of the time from decade to decade and offers tips on how to tell the gems from the rubbish as well as buying women's vintage clothing on eBay.
Defining Vintage Clothing
There are a number of terms with which one must be aware when shopping for vintage clothing, including antique, vintage, vintage-style, vintage-inspired, and retro. 'Vintage' refers to articles of clothing from past decades that are emblematic of the period they represent. These items are more than 30 but less than 100 years old and may be used or unused. Clothing that is more than 100 years old (for example, Victorian clothing) is considered 'Antique'.
Retro, or retrospective, style is one that looks unusual in the modern setting because it is a revival of an earlier fashion but are in fact modern, manufactured today as exact replicas of an older style and paying homage to that period. Similarly, vintage-style and vintage-inspired describes clothing of modern manufacture with a style that dates further in the past than retro.
Thus the terms retro, vintage style and vintage-inspired and reproductions all refer to the same thing: clothes that are modern but appear to be from another era. A description as 'vintage' sets the real thing apart from the reproductions.
Factors to Consider when Buying Vintage Clothing
A woman with a passion for fashion and quality develops the keen eye needed to unearth a few steals. Even with budget-friendly vintage, bargains are not bargains unless one understands and appreciates the product. The value of vintage clothes should be determined by their condition and age, not by how much or little they cost.
Decade
Articles of vintage clothing are generally categorised according to the decade they came from because they serve as a cultural representation of that time. The variety available runs the gamut from ordinary day wear to couture vintage, neutral to jewel tones, and plain fabrics to brocades, with a shopper limited only by her personal preferences.
Pre-1920s
Antique clothing is not synonymous with vintage clothing: rather, 'antique' denotes clothing that is over one hundred years old. True antique clothing is exquisite, with great attention to detail in the intricate silk embroidery, handmade laces, and decorative buttons. Fine hand-stitched gowns of rich fabrics with floral brocades were worn over bustles and whalebone corsets. Antique gowns in mint condition are so rare that finding one on the market is a collector's dream.
The Roaring '20s
The decade of flapper dresses gave us dresses made of fancy fabrics or fabrics detailed with beads, with handkerchief hems that showed the knee, bare arms, and backs. Other trends were drop-waist dresses and tea dresses in airy chiffon. Loose, tomboyish, naughty, and sleek, this era was gracefully epitomised in Coco Chanel's creations with their simple cuts and neutral tones. The influence of the East was also heavy with kimono style jackets and lotus flower, beetle, and sphinx motifs.
The Glamourous '30s
The '30s were difficult economic times, so most of the dresses had shorter hemlines in order to conserve fabric and needed a lot of creativity on the part of the women who wore them. Coco Chanel's trendy knit suits are what define the era, together with knit sweaters that were more in tune with the increasingly active lives women were leading. The discovery of bias cut shaped a new and very flattering dress style, while the glamour and the goddesses of the big screen influenced fashion with French Haute Couture in the streamlined black chiffon evening dresses that are worn to this day.
The Thrifty '40s
War times meant austerity and resulted in economical use of fabric with shorter hemlines, boxy masculine suits with broad shoulders, and straight solid skirts in wool. The clothing was both functional and aesthetic, in plaids and soft rayon with prints, or military dresses with their large buttons and knife pleats. Despite the hardship and shortages, novelty prints, chiffon, lace and taffeta were still used for evening wear.
The Fabulous '50s
The end of the war years saw the return of French Haute Couture, dictating glamourous evening dresses with plunging necklines and tiny waists. Daywear had tea dresses and calf-length house dresses in popular motifs, as well as high-waisted pencil skirts and cardigans that are popular to this day. With clothing that enhanced and exaggerated the female form to a perfect hourglass figure, this decade is considered the last period in history that produced feminine and curve-hugging clothes for a lady. Christian Dior redefined the fashion of this decade with his revolutionary and shapely 'New Look' line of clothes.
The Swinging '60s
This was the mismatching decade of psychedelic prints, space-inspired geometric blocks, and baby doll dresses fashioned after the supermodel Twiggy. Flower Power and the hippy movement infused ethnic tones on the scene with tie-dye chic, beaded knit gowns, and flowery prints with bell bottoms and bare feet. The boho-mod Chelsea Look with sleeveless shift and sweater dresses, and miniskirts worn with knee-high go-go boots were all the rage. Some people do not consider the funky clothes from the '60s true vintage clothing, opting instead to classify it as retro.
Value
A careful estimation of the value of vintage clothes when shopping can save a lot of heartache. One cannot determine value by simply looking at the year the garment was made, even though the earlier the era, the heftier the price tag. Other factors must be taken into consideration, including the condition, scarcity, and quality of the item. A close examination of the clothes can reveal a great deal about their quality, such as hand stitching, silk linings, and brass, gold, or mother of pearl buttons. High calibre workmanship, in fact, is one of the most reliable indicators of quality, whatever the era. Some rare vintage items have provenances, which establish authenticity by showing where the item originated from and providing a list of ownership. Provenance greatly increases the value of the item.
Couture or Not Couture
There are two types of couture in the vintage world: vintage couture and vintage-inspired couture. Vintage couture refers to high-quality clothing made by designers during the vintage period and fashioned after the custom of that time, such as Christian Dior's New Look collection of the 1950s. Vintage-inspired couture is inspired by the vintage era, just as high-quality as true vintage but made by contemporary fashion houses. As both indicate unique and timeless clothing of superior craftsmanship, they are highly sought after as collectibles and are worth the time spent acquiring them. Examples include the classics of Versace, Lanvin, Balenciaga, Coco Chanel, and Biba, Couture is priceless and is above most people's budget. Since many vintage items do not fall under the couture label, they are more affordable and still offer high cultural value and appeal.
Wear and Tear
Most vintage clothing is used clothing, although there are the rare few finds in pristine condition. Vintage clothes are classified by condition: mint, excellent, hardly worn, or good. Though used, vintage clothes often last longer than poorly constructed items that are decades newer because of the care and precision that went into making the vintage clothes. That said, all used items come with some degree of wear and tear, so buyers should carefully consider what is on offer as damage reduces value no matter the age. Imperfections such as small tears at the seam, missing buttons, and slight odour are an easy fix. Tough stains, large tears, fabric that snags, pill balls, moth holes, cigarette burns, and mildew are not acceptable at any price. If a dress is to be worn, it must be sturdy enough so that it does not come apart at the seams.
Size
Sizing should be considered with care, as vintage clothing usually runs smaller when compared to modern sizes. Because of the different standards of quality at the time, vintage clothes were custom-made to fit a woman's specific measurements and not according to the standardised sizes of modern clothing. Moreover, since most of the natural fabric used does not stretch, it is important to choose an item with the right fit. A woman must use her body measurements in conjunction with the measurements of the garment, which should be given by the seller, to choose the correct size. Buying a garment that is too small results in disappointment; however, if a larger size is purchased, a skilled tailor can breathe life into the outfit with a customised fit. When choosing vintage clothes, buyers should not be quick to discard items that, with a little nip and tuck, would fit perfectly.
How to Buy Vintage Clothing on eBay
Vintage clothing for women can be hard to find, but the Internet has made more and more options available. With eBay as the world's largest online auction site, even rare clothing items turn up more frequently than one might expect. When you type 'women clothes vintage' on the eBay homepage, you will get thousands of items on offer, including ball gowns in velvets and chiffons.
Nearly all vintage clothing items are, by nature, used, but most sellers will point out any flaws or signs of wear and tear so the buyer can make an informed decision. The more pictures of the item available, the better impression you will get about what is on offer. If you still have doubts, do not hesitate to ask the seller for more close-ups. Most sellers are happy to provide more information to potential buyers.
With a local seller, you have the benefit of easy pickup, the luxury of trying out the clothing item for size, and a thorough examination of the fabric for signs of wear. Don't be afraid to turn it inside out to look at the neckline and seams, run the zip up and down to check for snags, and check for stains that might be difficult to remove. Though faint unpleasant smells and small holes are easily remedied, other major damage might take a lot more effort to fix. Once you have found your item, be sure to wash or dry clean it as soon as you get home to remove grime and odours.
Conclusion
Women buy vintage clothing for many reasons: a desire for a distinctive look that is intensely feminine and flattering; to recycle; because of nostalgia for a past era; as part of a frugal lifestyle; and as a way to express individuality and class. The search for vintage starts with Gran's trunk in the attic then moves on to jumble sales, charity shops, holiday bazaars, and online auctions. An informed buyer looking for authentic vintage items will know what era and decade the clothes represent and can determine the value of the items on offer while skipping past items with 'retro' or 'vintage-inspired' labels. Those in love with vintage know that patience and energy is needed to unearth rare finds in vintage clothing, and consider the search an adventure. The wide variety of vintage clothing on eBay allows vintage clothing collectors to search and bid on amazing vintage finds to their heart's content.