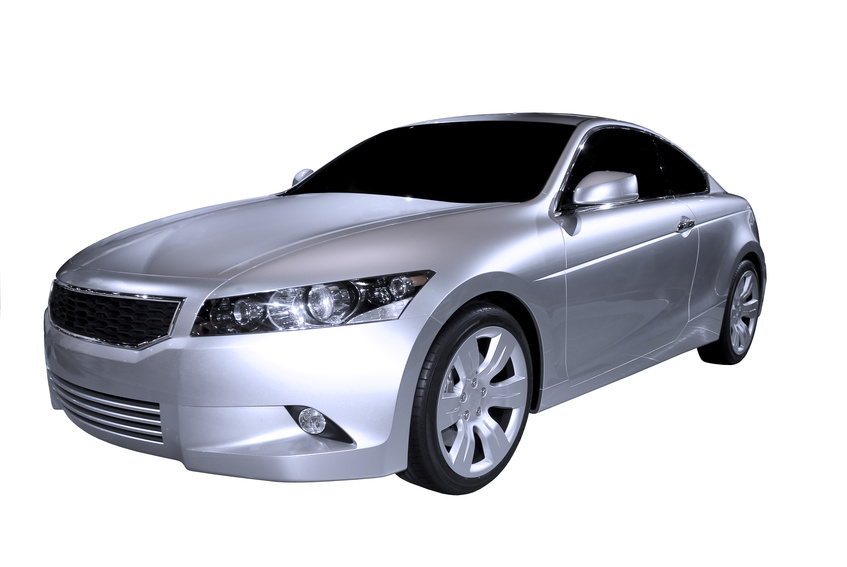 Rated one of the best family cars by various motor organisations around the world, the Honda Accord has become one of the best-selling mid-sized vehicles in the UK. Leveraging a suite of features and sleek styling, the Honda Accord is a car that appeals to a wide range of consumers. For those who are buying a Honda Accord for the first time, questions might come up as to which model year to buy or what trim level offers the most advantages. Consumers may also want to know about engines and performance models for any given year.
When it comes time to purchase an Accord, consumers can also benefit from understanding how to pursue some of the better retail options out there. Traditional approaches to buying a vehicle through a dealership may extend some advantages, but the online retail market for cars, as epitomised by the aggregator site eBay, has become one of the best tools for consumers who are looking for cars.
Recent Generations of the Honda Accord
The Honda Accord has been through several generations of redesigns since its creation in 1976. The most recent generations of the Honda Accord that were manufactured between 1995 and the present are the most commonly found Accords in the marketplace.
Sixth Generation Honda Accords
The sixth generation of Honda Accords in Europe saw a dramatic shift from other versions of the car released around the world. While North American models were getting larger, the European version of the Honda Accord remained a mid-sized vehicle. Honda Accords of this generation come in a sedan model and a five-door liftback model. Honda Accords in a coupe style were also imported from the U.S. at the time and are still available in the UK market. This generation was actually manufactured in Swindon and featured design input from the Rover Group based in the UK.
A makeover of the European sixth generation Accords introduced a modified front grille, alloy wheel detailing, new bumpers, and redesigned rear and front lights. A Type V trim level was introduced in 2001 with a full range of features and the addition of leather trim to the interior and sat nav. A Sport edition introduced a spoiler design on the models with a side skirt.
Trim Levels in the Sixth Generation of the Honda Accord
The basic trim level of this generation of Honda Accords set these vehicles above the rest of the vehicles available at the time in their class. A standard trim level Accord in this generation comes with an anti-lock brake system, an alarm, an engine immobiliser to prevent theft, and air conditioning. SE trim levels include metallic paint as an optional feature, cruise control, climate control, and even sat nav in some later models. The ES trim level of this generation includes all of the features from the SE trim level along with a walnut and leather interior and heating elements in the front seats. This trim level later evolved into the SE Executive in 1999.
Performance Models of the Sixth Generation of Honda Accords
There are several performance models from the sixth generation of Honda Accords that may have appeal for consumers. These include the Accord Type-R, which was manufactured with a 2,156 cc, I4 H22A7, VTEC engine rated at 220 PS at 7,200 rpm, Recaro seats, limited slip differential, and stiffer suspension. This car can also be found with other engines, including a 1.8-litre, F18B VTEC engine rated at 136 hp (101 kW) and a 2-litre, F20B6 VTEC engine rated at 145 hp (108 kW). The Type-V performance version of the Accord also came to market between 2001 and 2003 and was fitted with a F23Z5 VTEC engine. The performance models of this generation all feature a badge on the front grille and bonnet.
Recent Models of the Honda Accord
The most recent generation of Honda Accords represents a shift towards even more enhanced standard features and the use of innovative technologies. The following table illustrates the standard feature sets and performance ratings of the recent generation of Honda Accords.
Model Grade

Standard Features

Performance

16" alloy wheels

Cruise control

Climate-controlled air conditioning

Vehicle and trailer stability assist (VSA and TSA)

Front and rear electric windows

Interior and perimeter alarm system (CAT 1)

CD player

Electric adjustable and heated door mirrors

Auxiliary socket suitable for MP3 players

40.9 MPG combined

159 CO2 g/km (Petrol Manual)

ES features, plus:

GT aero kit includes front spoiler, side skirts, and rear diffuser

17" alloy wheels

Sports suspension

Front fog lights

Alloy gear knob

Sports upholstery

Bluetooth hands-free telephone (HFT) system

Auxiliary jack and USB port for MP3 connection

Ambient interior lighting

Leather steering wheel

Optional advanced navigation pack

40.9 MPG combined

159 CO2 g/km (Petrol Manual)

ES features, plus:

17" alloy wheels

Sports suspension

Front fog lights

GPS dual automatic climate control

Full leather upholstery

Driver memory seat

Electric heated front seats

Automatic dusk sensing headlights

Automatic rain sensing windscreen wipers

Front and rear parking sensors

Auxiliary jack and USB port for MP3 connection

Leather steering wheel

Sunroof (2.2 i-DTEC and 2.4 i-VTEC EX models only)

Advanced navigation pack

Optional advanced driver assist system (ADAS)

40.4 MPG combined

162 CO2 g/km (Petrol Manual)

ES GT features, plus

18" Alloy wheels

Clear side indicators

Full leather interior

50.4 MPG combined

147 CO2 g/km (Diesel Manual)
Consumers should keep in mind when shopping for used vehicles that aftermarket changes may have been made to the vehicles. A consumer should confirm a car's condition and any modifications that have been made by communicating with the seller during the purchasing process.
Body Design Options of the Honda Accord
The Honda Accord Tourer body type is an estate version of the Accord. It has a wheelbase of 2,705 mm and a width of 1,840 mm. Recent model years of the Honda Tourer are characterised by sleek body lines, chrome trim accents, and a look that takes these vehicles well beyond traditional family vehicles.
The Honda Accord is perhaps best known for its saloon model cars. This body type in recent model years measures 2,705 mm at the wheelbase and 1,840 mm in width, making it the exact same size as the Tourer. A consumer wishing to choose between the two should factor in the advantages of the larger luggage space in a Tourer or consider whether the more formal body design of the saloon model is more suitable for his or her lifestyle and needs.
Body Colours of Honda Accords
Recent generations of Honda Accords are available in a pretty standard colour set. Accords can be found in both pearlescent and solid varieties. Colour choices include red, blue, silver, graphite, white, and black, putting these cars on par with most cars in this niche. Consumers shopping for used versions of the Accord may find cars that have undergone aftermarket changes to the paint jobs.
Buying a Honda Accord on eBay
The online aggregator eBay brings together a diverse array of sellers to create a large catalogue of options for Accord consumers. Searching through this large collection of choices is easy, thanks to eBay's search interface. When you visit the site, look for the search bar on any page on the site. You can use this to run a search for a specific model year or type of Honda Accord. The site may also make some helpful search suggestions after you run your initial search, and these suggestions can help you in refining your search even further.
Evaluating Sellers on eBay
One of the biggest advantages of the eBay marketplace for car consumers is the seller's page. As a consumer, you can use a seller's page both to communicate with a seller and to evaluate that seller. Clicking on the highlighted name of a seller takes you to that seller's page. You can find a message button there that enables you to ask a seller questions about a car's condition and history. You can also review any feedback that other consumers have submitted and use this to determine the reliability of a seller.
Conclusion
The Honda Accord is a reliable and stylish vehicle that has been proving itself on the road for decades. Whether a consumer is in the market for an older model year or a more recent Honda Accord, he or she can find quality engineering and design in one of these vehicles. Available in liftback, estate, and saloon varieties, the Honda Accord can fit a range of lifestyles and tastes.
Finding and purchasing a Honda Accord is a simple process once consumers familiarise themselves with some of the features available on Honda Accords. Consumers can also get an edge on the market by getting to know some of the recent generations of Honda Accords to find cars with the right sets of features for their needs. By then leveraging the wide catalogue of options on eBay or visiting a local dealership, consumers can be driving away in the exact Accords that meet their needs in no time.