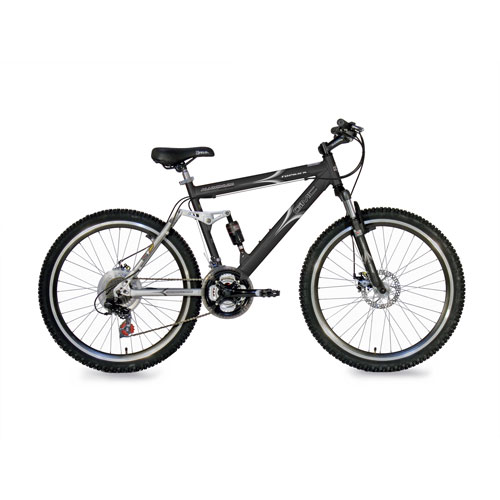 What is a Racing Bike?
The 2012 London Olympics introduced the whole nation to multiple forms of bike racing – all of the disciplines in the Velodrome, Mountain Biking and, of course, Road Racing. While all of these formats involve bikes being raced against each other, the cyclists understanding of a Racing Bike is a bike used for road racing.
Having said that, before deciding on a racing bike it is worth deciding what type of road racing you will be doing. The three main categories of road racing include;
Serious racing cyclists shave their legs to improve aerodynamics so it's no surprise that this type of bike is about lightness and therefore speed. Frame design and materials, wheels and components have become lighter and more futuristic over the years. Despite all this you still get 10-20 gears, the basic two triangle frame and drop handlebars
Touring Bikes have many of the same features as Racing Bikes but with one difference, they are designed with a greater emphasis on comfort. While still light and fast they will usually have components enabling panniers to be fitted, more comfortable gel-filled saddles and a frame geometry that balances your weight slightly more to the seat than a racing bike. Choose this model if you are interested in long touring cycle journeys
Sports Bikes are hybrids of the first two and are designed for medium distance cycling with the lightness of a racing bike and some touring bike features like cantilever brakes
Whichever style of racing bike you are looking for, eBay is the best place to research it, find it and buy it with potentially huge savings.
What to look for when buying a Racing Bike on eBay
There are some simple and important steps to buying any bike on eBay and they are as follows:
Purpose
As discussed above, the starting point is to decide what the bike will be used for. The club cyclist will know what style of racing suits them. If you want a light fast bike for commuting in the week and trips out with friends and family at the weekend, then a touring or sports bike may be better. If off road is probable from time to time get a mountain bike
Budget
Set a budget that you can afford and then start searching on eBay. You will be surprised at how many bargains there are. That high performance bike with a titanium frame may be in your reach as a used racing bike or you may find a dealer selling last year's model, brand new and with a significant discount. Good bikes last many years so don't buy something you will want to replace within a few months:
Budget Guide For Racing Bikes

£200 - £250

Alright for commuting or a reasonable starter bike from new, should get a decent second hand bike

£250 - £500

Good steel frame bikes and aluminium framed bikes are in reach for this budget

£500 - £750

Exotic frames in quality steel and aluminium alloys all within reach for this money - a good entry point for a new club cyclist

£750 - £1000

For this type of budget the cyclist can get titanium and titanium alloy frames as well as the steel and aluminium ones.

£1000 +

Carbon frames, carbon-spoked wheels and expensive accessories all come into play
Size
It is essential for comfort, safety and peak performance that you buy the right size bike.
A good guide is to measure your inseam, from your crotch to the floor, and then multiply it by 0.65 for a road bike, or 0.59 for a mountain bike, and you will have a good estimate of the size bicycle frame that fits you. This is purely meant as a guide. People come in all shapes and sizes; some people have quite short legs and a long torso and others long legs and a short torso and they could be the same height.
Manufacturers make frames in different sizes because we all have different size legs. The key element is the inside leg and the cyclist ought to be able to stand astride the bicycle with at least 2-5 cm clearance over the top tube. This should be achievable with the cyclist's feet flat on the floor, not on tip toe. If you are planning to buy a mountain bike, there should be a 5-10 centimetre clearance above the top tube. This is to allow for the nature of mountain biking – the extra space is for the occasional need to dismount suddenly from the bike.
Frame
There are many materials that can be used in bike frames from the traditional steel, to aluminium, carbon fibre and titanium. They all have different characteristics, strengths and weaknesses although titanium is probably the most expensive metal used routinely by bicycle manufacturers. This is because it is lighter than steel, stronger than aluminium and easier to work with than carbon fibre. There are examples of all these frame types on eBay.
Aluminium is used by many professional bike riders because it is lighter, stiffer and delivers speed more efficiently than many harder metals and is also relatively inexpensive. The downside is that the stiffness can be uncomfortable and lack 'feel'. Furthermore, it is not easily re-worked if damaged in a crash - unlike steel that is much more malleable.
The new wonder material, carbon fibre, is even worse. Although carbon fibre offers the stiffness of aluminium and the flex of steel the problem comes after a crash. Once damaged, it's almost impossible to fix as carbon fibre is extremely strong but very brittle. This is not a problem if you are racing for the Sky Team on the tour – they give you another bike – but if you are a club racer on a budget it is something to consider.
Performance Issues of Different Frame Materials

Material

Ease of manufacture (Less cost)


Lightness

Strength

Corrosion Resistance


Comfort

Ride

Steel

√√√

√

√√√

√

√√√

√√√

Carbon Fibre

√√

√√√

√√

√√√

√√

√√

Alluminium
Alloy

√√

√√√

√√√

√√√

√√

√√

Pure
Titanium

√√

√√√

√√

√√√

√√√

√√√

Titanium
Alloy

√

√√√

√√√

√√√

√√√

√√√
Components
Shimano and Campagnola are the two leading names in the components market and both offer an excellent range. However, the key tip with components is to recognise that it is cheaper and easier to upgrade them at a later date than it is to buy a new frame. So when researching new and used racing bikes on eBay buy the best frame with the best components you can afford, but don't be put off by cheaper components if you have found a frame that suits
Wheels & Tyres
Serious road racers should always specify quick release wheels for ease of wheel changing, transport and storage of bikes. However, as they are easily stolen, you need to be a little more security conscious and aware of the theft risk. Use a slightly heavier but more robust wheel in steel or aluminium for training and everyday use. They will handle pot-holes and tumbles a lot better and with less expense than titanium bike wheels or carbon bike wheels.
If you can afford ultra light wheels for race day then it is the way forward as reducing wheel weight is better than weight reduction anywhere else. The reason being that rotating weight - such as in the wheels cause inefficiencies in energy distribution. This is particularly true when accelerating away from say the start line or under heavy braking.
The choice of tyre mirrors the issues with wheels. You can buy ultrathin lightweight tyres but they are really only for race days as they lack durability
Saddles and pedals
Racing bike saddles are a very personal choice and manufacturers of saddles make them to fit most racing bikes. The same is true ofracing bike pedals and they are both easily sourced on eBay to your preferred specification and at great prices
Buying a Racing Bike on eBay
When you are comfortable with the product information for the bike you have selected, you can consider how to pay for your selection and proceed to purchase. In an Auction the buyer has to place a bid in order to buy the bike at auction by the date in the listing – it may take more than one bid to ensure you are the highest bidder.
Use 'Buy It Now' if it is offered as an option and you would like to buy the bike immediately at the price the seller has offered – if you feel that price is a little higher than you would like to pay you can always put down your 'Best Offer'. The seller then has the option of accepting your offer, suggesting a compromise price or simply rejecting your offer.
Buying on eBay through PayPal will ensure the transaction proceeds directly between the seller and buyer. eBay users are protected by the Buyer Protection Programme.
The eBay Shopping Experience
Delivery and shipping of the bike to you is often provided by the seller, but in some cases the bike may be offered on a collection only basis.
It is recommended that you only purchase from sellers which are authorised through eBay.
It is always worth having a look at a seller's other products for the chance to pick up another bargain and also save on postage costs.
When choosing to buy a bike on eBay the buyer must consider a wide range of buying needs; for example, new or second hand, type of frame – titanium alloy, carbon fibre, steel etc, purpose (road racing, touring etc),budget, size of the bike, other features of the bike and any particular brand that they prefer.
Having determined to buy a racing bike the relatively expensive nature of the product means that eBay is the perfect mechanism to find the right bike at the right price. Searching on eBay will deliver a huge and unrivalled range of choices for you to select from in the comfort of your own home with the protection of PayPal and eBay.