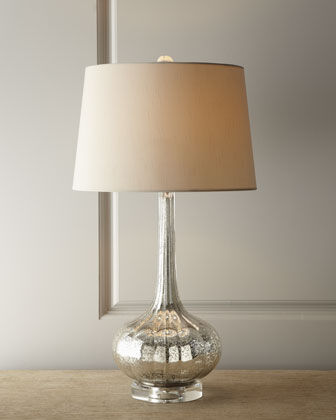 Antique lamps are an item that can add a lot of sophistication to any room. One common issue, however, is that consumers are often not armed with enough accurate information to make an informed purchase of one. Knowledge is power with antiques, and having more knowledge will allow consumers to find an antique lamp that will really resonate with them. This buying guide will provide some information relevant to purchasing an antique lamp while also describing a few of the ins and outs of looking for a lamp here on eBay. Specifically, the topics that will be covered in this guide will include: a brief history of the lamp, a discussion of antique lamps as a contemporary item to purchase, the types of antique lamps that are available on eBay, the style – or artistic era – of antique lamps, factors to bear in mind when buying an antique lamp and tips for checking out eBay sellers and making a safe transaction on eBay.
History of the Lamp
Lamps have always been connected to the development of technology. There has always been a duality to the lamp's use. On one hand, it is an aesthetic household item and on the other it is a source of light. The first lamps date back to prehistoric man, 70,000 years BC. At that time crude torches were used that were nothing more than a hollowed out rock being stuffed with flammable material and doused with animal fats and ignited. Improving upon that rustic design, the ancient Greeks were the first to combine pottery techniques with lamp making when they started using stone wear terra-cotta lamps around 700 BC.
In 1783 Swiss Chemist Ami Argand developed the first oil lamp. Quickly this technology became connected to society in new ways. Cities by the early 19th century would come to use gas powered street lamps to light their streets. Homes quickly made use of the new lamps as well.
The invention of the light bulb would be the innovation that would push the lamp most towards its contemporary use and look. First patented and created by two Canadians, Henry Woodward and Mathew Evans, the light bulb was subsequently improved greatly upon and marketed at a mass level by iconic American inventor Thomas Edison. When combined with the twentieth century's use of electricity the light bulb would transform home life and make the electric lamp a staple item in all homes. Literally, thousands of styles of lamps would be available for customers to choose from.
Discover Antique Lamps
Lamps provide light, but they also provide their own charm and stamp upon a space. The rich variety of antique lamps that can be found on eBay provides something for everyone. Different genres of lamp mean that there are lamps that can be used functionally and others that can be stored away as a collectable. Consumers are encouraged to explore and contact eBay sellers, and online stores, in order to inquire more about the antique lamps they have. With some amount of investigation, there is a lamp that will appeal to all, as this particular category is deep in selection.
Types of Antique Lamps
Below is a listing of the main types of antique lamp types that are available on eBay.
| Type | Description |
| --- | --- |
| Oil Lamp | Uses an oil burning chamber rather than candles or electricity. |
| Desk Lamp | Placed on a desk or work space for light. |
| Floor Lamp | An elongated base raises the light fixture to various heights above the floor. |
| Bedside Lamp | Commonly placed on a bedside table. |
| Table lamp | Placed on a table, often on end tables near social spaces, to provide light. |
Styles of Antique Lamps
The following list of styles of lamps shows a few of the most common presently available on eBay.
| Style | Description/ Origin | Aspects of style | Additional Considerations |
| --- | --- | --- | --- |
| | A post World War One style that began in France. Celebrated 20th century materials and technologies. | A modern style characterized by bold geometricshapes, rich colours, and lavish ornamentation. | Uses 20th century materials – glass, steel, concrete. Considered highly ornamental. |
| Art Moderne | Developed as a reaction to art deco in the 1930's after the great depression. | Often used rounded edges, glass, chrome, smooth exterior walls, and subdued colours such as off white and beige. | More functional and less ornamental than art deco furnishings. |
| | The cultural epoch during the early 19th century that coincides with George IV being Prince Regent. | A neo classical Georgian style known for elegance and a lightness of touch. | Typified by slender, elegant furniture that regularly used mahogany as a base and brass decoratively. |
| | A 19th century cultural era during the reign of Queen Victoria. | The Victorian era introduced outside influence from the middle east and Asia to European architecture and household design. | Some critics saw the Victorian era as overly ornamental and ostentatious. |
Factors to Consider When Buying Antique Lamps
1. Size/ style/ lighting requirement – Where the lamp is going to be placed, how much space it will use up, and what other furniture items it will complement need to be considered. Also, consider how much light the lamp will need to produce based on the requirements of the proposed room that it will be placed in.
2. Is the item an antique? – A bit of wear and tear actually shows that the item is legitimately an antique and not just a reproduction. Stay vigilant for impossibly well maintained antiques; it may be possible that they have been altered.
3. Look for damage – Though antiques should show some signs of age, they should never have visible signs of rot, rust, or structural damage. Keep an eye for deep cracks and scratches in the original material and wormholes or rotting on any wood surfaces or joints. Evidence of damage will greatly devalue an antique.
4. Do research – By taking an active interest in antiques and studying more about them consumers arm themselves against being taken advantage of. Going to museums to look at antiques and learning as much as one can about the different genres of antique table lamps can provide much needed context to potential purchases.
5. Investigate the seller's feedback – Perhaps, if a deal you see by an eBay seller is too good to be true, it is indeed too good to be true. A good method to ensure that buyers receive exactly what they paid for is to research the seller. This can be done by clicking on a seller's hyper link. Once that has been done a variety of information will become available.
A few suggested questions about the sellers to consider are:
What is the seller's feedback rating? How many transactions have they done?
The feedback rating should be over 95%. Sellers who have more transaction, as a rule, should be trusted more that sellers with few or no transactions.
Look at the other buyer's comments?
Are they positive? And if not read what the buyers have to say about their experiences with that seller.
Does the seller offer a return policy? A money back guarantee?
These are assurances that are fairly standard on eBay, it could be a red flag if they are not offered.
6. Pay with Paypal – When making payments online, Paypal is the most secure and eBay advises using it over all other forms of payment. Paypal protects buyers 100% against unauthorized payments from their accounts. Never be fooled by sellers that claim their Paypal is not working. Never agree to use less secure online payments types such as Western Union or moneygram.
Accessories for Antique Lamps
Below are a few ideas for accessories that can help maintain a lamp, and a few suggested items that could complement it.
Light bulbs, lamp fuel.
A night table, end table.
A soft cloth and mild soap
A desk
Finding Antique Lamps on eBay
After determining the type of antique lamp that you want to purchase, visit the Antiques Category portal on eBay, click on 'Antique Furniture' then click 'Lamps' and start searching item listings. The Categories list on the left-hand side of the eBay page helps to narrow the search. Click the box for Original. Further refine the results by age, style, and price.
Searching for Antique Lamps on eBay
Search eBay listing titles for specific words when shopping for Antique Lamps. For example, to find antique art deco lamps, type antique art deco lamps into the search box, and then click the Advanced button to customise the results. Also visit eBay's Search Tipspage for more advice on searching for antique lamps with keywords. If you can't find the exact digital camera you want, try shopping eBay Stores.
Conclusion
In a consumer category that is so full of choice and variation being armed with a little knowledge can go a long way. eBay encourages you to continue learning more about antique lamps by exploring other eBay buying guides and looking at additional external references. Having more knowledge on the subject matter will lead you to lamp that will best resonate with you and the space you want to place it.
Once you have collected this information, you can buy an antique lamp safely and securely on eBay.