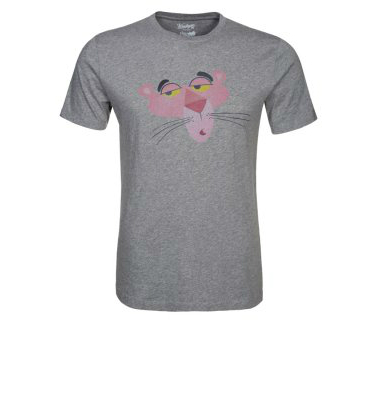 Girls' T-shirts are one of the most versatile items of clothing available for girls, as they can be combined with skirts, shorts, jeans, or trousers to create outfits for almost any occasion. T-shirts are basic clothing items and can be worn as layers, on their own, or paired with a sweater or hoodie for additional warmth in colder seasons.
Common styles for girls' T-shirts include standard cut, slim cut, V-neck, boat neck, and baby doll. Most girls' T-shirts are made of cotton, which makes them excellent for wearing during exercise or for layering for warmth. T-shirts can include different materials, qualities, and blends of cotton, including those with small amounts of elastane for a tighter fit. Quality T-shirts can be purchased in any department store, high-street shop, on eBay, and other online stores. This guide includes information about sizing, fabrics, and choosing T-shirts when shopping in local stores or online.
Girls' T-Shirt Sizes
T-shirts for girls come in a range of sizes and can include youth sizes S-XXL, infant sizes, toddler sizes, and kids' sizes (4 to 16 years). Girls' T-shirts are sized by age range as well as by weight and size. It's important to get the child's measurements and compare to online size charts in order to ensure the T-shirts will fit well.
Infant sizes range from 0-24 months and are sized according to length and weight. Infants who weigh more can sometimes fit into older sizes, but it is important to remember that the length will differ as will the openings on the shirt. Toddler sizes are usually for girls 18 months to 3 years old and can be found in sizes 2T, 3T, and 4T, but more commonly in the UK are found under simple numbers.
Juniors or teen girls' T-shirts usually they start with sizes for 13-year olds and go up to adult. They will normally fit adult women and can sometimes be interchanged with adult sizes.
General Girls T-Shirt Sizing Chart
The table below summarises the sizing information for infants to 16-year old girls and should be used as reference only. The buyers are advised to rely on manufacturer's sizing information, if provided.
| Girls Size | Chest (cm) | Waist (cm) | Age |
| --- | --- | --- | --- |
| 0000 | - | - | Newborn |
| 000 | - | - | 0-3 Months |
| 00 | - | - | 3-6 Months |
| 0 | - | - | 6-12 Months |
| 1 | - | - | 12-18 Months |
| 2 | 56 | 54 | 2 Years |
| 3 | 58 | 55 | 3 Years |
| 4 | 60 | 56 | 4 Years |
| 5 | 62 | 57 | 5 Years |
| 6 | 64 | 58 | 6 Years |
| 7 | 66 | 59 | 7 Years |
| 8 | 68 | 60 | 8 Years |
| 9 | 71 | 61 | 9 Years |
| 10 | 74 | 62 | 10 Years |
| 11 | 77 | 63 | 11 Years |
| 12 | 80 | 64 | 12 Years |
| 14 | 86 | 66 | 13-14 Years |
| 16 | 90 | 70 | 14-16 Years |
| XS | Up to 81 | 60-64 | 12+ |
| S | 81.5-85 | 61-66 | 12+ |
| M | 86-90 | 66-70 | 12+ |
| L | 91-96.5 | 71-77.4 | 12+ |
| XL | 99-101.6 | 78.7-81.2 | 12+ |
* Sizes for very young children are normally measured by length not width
Most sizing will vary per brand so it is important to check for size charts. Usually girls' T-shirts that contain elastane will be slightly smaller than the measurements listed but will have some stretch to them. For a more comfortable fit, it's usually fine to go up one size if the T-shirt has an elastane content of two per cent or more.
Fabrics and Styles of Girls' T-Shirts
The most common T-shirt fabric is cotton. However, there are other materials used as well including rayon, jersey cotton, organic cotton, and polyester.
Natural Fibres
Cotton is the most common fabric used to make girls' T-shirts. The type of cotton used to make a T-shirt and the brand usually determine its price. Cotton is a fabric made from the cotton plant fibres. It is light and breathable, and is good at wicking away moisture, which makes cotton T-shirts excellent for use while exercising, in summer, or for layering for warmth.
Two common types of cotton are organic cotton, a fabric that has not been chemically treated, and combed cotton, a soft yet strong fabric made of very short fibres of cotton. Some girls' T-shirts are made from linen, which is a natural material made from flax fibres. It is cool and airy; thus it is better suited to warm weather wear.
Synthetic Materials
Other fabrics used to make girls' T-shirts include rayon, modal, ribbed, and jersey. Rayon is made from viscose fibres and is a synthetic fabric. It can be blended with cotton and is used to create fabrics that are soft to the touch and breathable. Modal is a silky form of rayon and T-shirts made from this material are more delicate and should not be placed in the dryer. Ribbed is a twisted-knit fabric, usually warmer than solid knit and very elastic. Some girls' T-shirts are made from jersey, a stretch-knit cotton usually made from a blend of synthetics and cotton or synthetics alone.
T-Shirt Cuts
Girls T-shirts come with a variety of different cuts and styles to choose from, depending on the tastes and preferences of the user. From slim fit to baby doll, there should be a cut for every girl to enjoy.
Standard and Slim Fit
The standard or unisex T-shirt is a basic cut that would look appropriate on girls or boys. It features a round neck, T-style sleeves, and usually extends to the hips. Slim fit or skinny fit T-shirts usually contain elastane and will fit more snugly to the body.
V-Neck and Boat Neck
The V-neck or boat neck style is a slightly more feminine version of the standard T-shirt and features a V-shaped neckline. V-necks draw attention to the face and tend to look best on girls already wearing a bra. A boat neck T-shirts feature very wide necklines that can display part of the shoulder. These are great for layering or for wearing on their own.
Cold Shoulder and Baby Doll
Cold shoulder T-shirts usually feature cut outs on the shoulders or sleeves, but this style is not as popular for girls' T-shirts as standard or slim-fit cuts. A baby doll T-shirt is a more feminine version of the slim fit and usually features a V-shaped neckline.
Choosing Girls' T-Shirts
Choosing girls' T-shirts depends on the size, the personal preference, and the age of the girl in question. Young children will usually prefer standard T-shirts while teenagers like slim fits and baby dolls. It's important to make sure the size is correct before making a purchase. Sizing a T-shirt is simple and it means measuring about a two and a half centimetres under the arm around the chest and then again at the smallest part of the waist.
Choosing the right colour is just as important as choosing the right size. The colour that will fit best depends on the skin tone of the wearer. Usually girls with fair skin, brown hair, and green or brown eyes will look good in darker colours, while girls with darker skin will look better in lighter colours. Girls with blonde hair and pale skin should avoid wearing very light colours that will wash them out, while girls with blonde hair and dark skin can wear white or other light colours. Girls with very dark skin can choose light or dark colours but most of the time light colours will appear more striking.
Buying Girls' T-Shirts on eBay
If you're buying girls' T-shirts on eBay, visit the home page of the site, and type 'girls' T-shirts' into the search bar. You can modify the search to include more specific results by adding words such as colour, size, material, or style. From there, you can modify your results according to the exact size, age range, colour, or other specifications. It's possible to choose between new or used girls' T-shirts. In any case, if you are on a tight budget, you still have many options you can choose from and are likely to find a girls' T-shirt that suits your preferences.
eBay contains a wide range of popular brands, styles, and colours for girls' T-shirts including well-known brands and budget varieties. Search for a T-shirt brand, a popular design, or anything else you like. A quick way to find a specific colour, pattern, or brand is to append the relevant key word to the term 'girls' T-shirt' in the the search box on eBay's home page.
Conclusion
There are many styles, fabrics, and girls' T-shirt designs that can be found on eBay and in other stores. It is important to know what size the child is wearing in order to purchase a comfortably-fitting shirt, but most of the time this is not difficult because girls' T-shirts are sized by age. Some girls can be larger or smaller than their age but, fortunately, most girls' T-shirts are suitable for a wide range of heights and measurements. Because of this, buying girls' T-shirts on eBay, other online stores, high street shops, and department stores is relatively easy.
Buyers making a purchase on eBay can buy from sellers with five-star ratings to ensure the quality of their purchase or discuss their options with the seller beforehand. With a wide range of girls' T-shirts to choose from including various styles, colours, prices, and patterns, every buyer is likely to find the T-shirts to suit his or her needs.