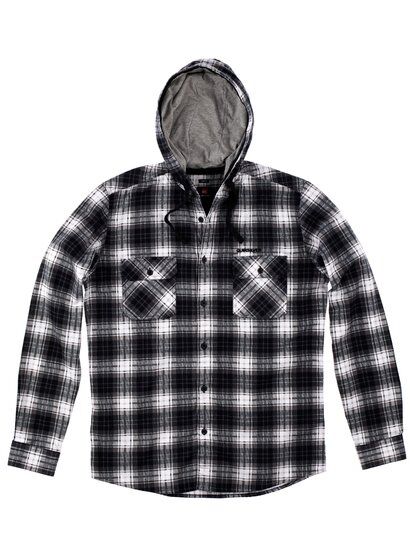 Not long ago, men's casual shirts comprised mostly T-shirts and a few styles of button-down short-sleeve shirts. Polo shirts were relegated to elitist status, mostly worn by the regal class who played polo and tennis. Ralph Lauren brought polo shirts into the mainstream, and as a consequence, significantly diversified the offerings of men's casual shirts. Soon thereafter, long-sleeve pullovers and denim shirts became a part of the line of men's casual shirts.
Because of the growth in the men's casual shirt line, men can now wear casual shirts to pretty much any function that requires formal wear. Men wear polo shirts to upscale restaurants and don denim shirts during Sunday church services. Men can find casual shirts at big box department stores, men's clothing stores, and online at eBay. Before shopping for men's casual shirts, men should review the types of casual shirts, and then learn about the factors involved in buying them, the size options, and a few tips that can save them some money.
Types of Men's Casual Shirts
Men's casual shirts have evolved over the years, changing from simple T-shirt designs to stylish, yet understated short-sleeve button-down shirts. Men now have multiple options for adding casual shirts to their wardrobes. Even designer brands have entered the men's casual shirt market by offering shirts that possess vibrant colours and elegant designs.
T-Shirts
Once considered a casual shirt that men exclusively wore at home, men's T-shirts have become an integral part of men's clothing outside of the home. No longer do men simply lounge around the house in white T-shirts. They can wear T-shirts to informal social gatherings and during athletic competitions. The development of more T-shirt styles is largely due to the comfort they provide to consumers. T-shirts are typically made with cotton or a cotton blend.
Polo
Ralph Lauren revolutionised men's casual shirts in the 1970s by designing a shirt that carried status, but not the pretentiousness of more expensive men's dress shirts. Mostly worn by men over the age of 40, polo shirts offer flexibility in where they can be worn. Men can wear polo shirts during corporate outings or on a date at a casual themed restaurant. This type of casual shirt typically possesses two or three buttons at the neck, a collar, and short sleeves. Men mostly wear polo shirts during the warmer months.
Pullovers
The popularity of hooded sweatshirts has increased pullover casual shirt sales. These casual shirts contain thicker materials, and hence, men mostly wear this type of shirt in cooler climates. The most comfortable type of pullover has long sleeves and a round or V-neck. Some men wear colourful T-shirts over plain coloured pullovers. Most pullover jerseys have sleeves that do not reach all the way to the hands.
Denim
Denim men's casual shirts come in a wide variety of colours and pattern designs. Denim shirts offer men the flexibility to dress for both formal and informal occassions. Men can buy denim shirts with long sleeves, short sleeves, or without any sleeves. Most denim shirts are made from lightweight materials that offer men supreme comfort and breathability.
Factors to Consider for Buying Men's Casual Shirts
Men should consider a few factors before shopping for casual shirts. They should also rank the factors in terms of importance. For instance, some men place a higher weight on the fabrics used to produce a casual shirt than they do on workmanship.
Fabric
The fabrics used to make men's casual shirts can be pleasing to the eye, comfortable, or both. Men have to decide if they want a shirt that provides durability or one that offers supreme comfort. Polyester or polyester blends tend to last longer than cotton, although cotton shirts are typically softer on the skin. Men's cotton casual shirts can also bleed colours, if they are not washed properly. Fabric is also about texture and the type of fabric used to make men's casual shirts can make a man look slimmer, heavier, or smaller.
Colour
Casual shirts allow designers to experiment with colours more than they can with more conservative dress shirts. The types of colours, and how the colours interact on a men's casual shirt, help display a man's personality. Bright, richly designed colours indicate a man who is highly energetic. Darker, less textured colouring indicates a more subdued personality. Shirt colours also define a man's mood. Colours on men's casual shirts can improve the look of a man's complexion and highlight his best features.
Workmanship
Hard-to-find buttons and shirt zippers that refuse to close are a sign of shoddy men's casual shirt workmanship. While some men's shirts are returned because of personal taste, most of the shirt returns are due to poor craftsmanship. Men should consider casual shirt workmanship as one of the more important buying factors. Inspect every part of a shirt for manufacturer defects and the quality of the fabric used to make the shirt. Closely check shirt stitches and seams for any faulty handiwork. Button holes should be spaced evenly apart and secured to the shirt.
Weather
Men looking to buy casual shirts make their purchases based on the time of year when they want to wear the shirts. Men who live in climates that produce four distinct seasons purchase denim or long-sleeved pullovers that are constructed with insulated materials for winter wear. They buy T-shirts and polos to wear during the warmer summer months. Men find the best casual shirt bargains during off-season sales.
Size
Men have it easier than boys when it comes to shopping for size. They have reached the point in their lives when they have stopped growing. Therefore, they do not need to buy multiple sizes for the same style of shirt. Men just need to have an accurate measurement of their chest sizes and arm lengths to make the correct casual shirt purchasing decision.
Men's Casual Shirt Chest Sizes
Since most men's casual shirts are of the short-sleeved variety, men should have an accurate measurement of their chest sizes before shopping in person or online. Men also need accurate chest measurements for long-sleeved pullovers. The following is a guide for matching chest size in centimetres with UK shirt sizes. Men should have long-sleeved shirt arm lengths measured by a clothing sales professional.
| | | | | | | |
| --- | --- | --- | --- | --- | --- | --- |
| UK Size | XS | S | M | L | XL | XXL |
| Chest (cm) | 86-91 | 91-96 | 96-101 | 101-106 | 106-111 | 111-116 |
Tips for Buying Men's Casual Shirts
There are several elements to consider when purchasing men's casual shirts. Here are some helpful tips to keep in mind during the buying process.
Assess
Before shopping for men's casual shirts, men should take stock of which shirts they currently have in their closets. Some casual shirts fall out of favour with men, while other casual shirts have come to the end of their product life spans. After donating the shirts that they do not plan to wear, men can then write down the number of each type of shirt that they plan to buy. Attach a budget limit for each type of shirt before buying in person or online.
Diversify Polo Shirt Use
Polo shirts have undergone a reputation transformation. Men can now wear polo shirts to a number of venues. The shirt's versatility includes wearing it to a sporting event, wearing it to a hosted dinner party, or wearing it to an upscale restaurant. While upscale image still remains for polos, men now can wear the shirt in less formal environments that include outdoor sportsmen activities.
Buy T-Shirts to Wear Every Day
Regardless of the weather men can wear t-shirts every day of the year. T-shirts can be the first layer of a cold weather outfit. Men can now buy T-shirts that allow them to not only lounge around at home in comfort, but also allow them to wear the shirts to work on casual attire days. The myriad purposes for wearing T-shirts means that men should buy more of this type of casual shirt than any other type of casual shirt.
Take Advantage of Sales
Off-season sales are just one way that men can save on men's casual shirts. Many department stores run holiday driven sales that last longer than the weekend sales that run for 72 consecutive hours. Men's clothing stores advertise discounts in men-centric print publications, but the best discounts can be had online via e-commerce stores. Many retailers also offer bulk purchase discounts, which is especially appropriate for men who want to stock up on T-shirts.
Buying Men's Casual Shirts on eBay
Buying men's casual shirts allows them to shop online. Outside of denim shirts and long-sleeved pullovers, men do not need arm length measurements for buying casual shirts. If they shop online, men should utilise the leading auction site, eBay. By typing a few keywords into eBay's search engine, men can find the casual shirt that meets their needs. Use specific keywords to reduce the number of search results pages. For instance, type "red polo shirts" or "designer denim shirts." Once you find a seller that meets your criteria, click on the seller's product page to review the enlarged casual shirt photograph, as well as delivery terms and return policies.
Men should only consider buying from eBay's Top-Rated Sellers. These sellers have established a strong reputation for running fair auctions and offering above average return timelines. Buyers can find the top-rated sellers by looking for the ribbon icon that sits next to seller product photographs. Men can also review seller customer feedback that appears on the product page. Look for sellers that have accumulated positive reviews for over a year and have experience selling men's clothing on eBay.
Conclusion
Men's casual shirts have replaced dress shirts as the shirts of choice for men. Relaxed work dress codes and the elimination of fashion stigmas now allow men to wear casual shirts in almost any type of venue. From relaxing in a T-shirt at home to wearing a polo shirt at a cocktail party, men have more options in casual shirts than ever before. The growing popularity of casual long-sleeved shirts has also considerably broadened the casual shirt line.
Because most casual shirts do not require in-store measurements, men can find top of the line brand name casual shirts online. Even better, many online merchants offer substantial discounts on casual shirts, especially polos. Men can also find casual shirts that fit within their budget by participating in eBay online auctions. By learning about the types of casual shirts, along with devising a shopping game plan, men can have a nice selection of casual shirts, without worrying about breaking the bank.