The Mercedes name is synonymous with luxury automobiles. Mercedes estate cars in particular offer ample amounts of seating, space, and plenty of room in the boot for storage. The company has offered two classes of estate cars for many years and with many features, which gives shoppers a rather large amount of options.
The Mercedes C-class Estate Car

The C-class is Mercedes' line of entry-level cars introduced in 1993, though the estate was not manufactured until 2000. They cost the least, are the smallest, and have fewer features than the other classes. However, buyers still get to enjoy numerous options and a luxurious ride. Engines ranged from 228 to 268 HP and came with a petrol or a diesel motor. The Mercedes C32, a part of the W203 line, was made from 2001 to 2007 and came with a 3.2 litre V6 engine. The next Mercedes C-class estate came from the W204 series, which was introduced in 2007. These cars received a major facelift with extra details like LED taillights, a new interior. In 2014, Mercedes released the W205 series with another makeover, including a new front grille and the option of turbocharged engines.
The Mercedes E-Class Estate Car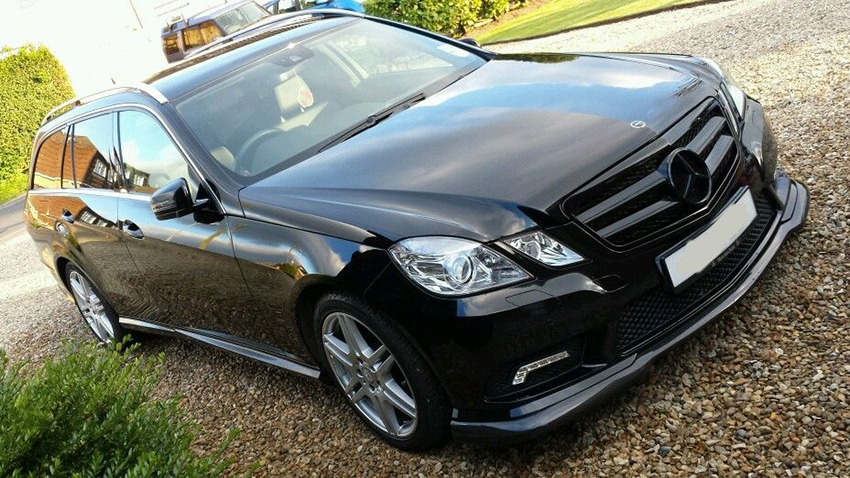 The Mercedes E-class estate cars are executive mid-sized vehicles offered with various engine and feature combinations. The W210 series began in 1995 and lasted until 2002 with the intent of providing a luxury mid-sized vehicle. The Mercedes E240 Estate is known for its long length and ample amount of space. It came in four different versions, with the choice between a manual and automatic gearbox as well as two different engine sizes. Next came the W211 series, which ran from 2002 until 2009, and offered the choice between a petrol and diesel engine. In 2006, the 3-litre engine became a 5.5-litre one, and the cars got a few facelifts. The E-class Mercedes diesel estate was introduced in 2007. In 2009, Mercedes released the W212 series, which came with a plethora of technologically advanced features designed to make the car more interactive with the driver.
The Mercedes W212
Most people shopping for a Mercedes want a luxury vehicle with all of the bells and whistles, and the Mercedes W212 delivers just that. Its safety features alone are noteworthy. The car has a drowsy alert, a radar cruise control, night vision assistance, blind spot warnings, adaptive headlights, and a bonnet that opens upon collision to afford extra space between the riders and the impacting object. Moreover, this environmentally-friendly vehicle has a petrol engines that use BlueEfficiency technology with features like low rolling resistance tires and engine components that only consume power when needed. Since the W212 has been in production since 2009, shoppers may be able to find a used car within their price range.