Every year we get tons of calls from customers asking just how our variety of accessories can work and integrate into their display. As with everything in the connectable lights system, the use of accessories generally depends on the two different systems, mains and low voltage. Whilst the majority of the accessories are the same for both, some do get used more than others due to some slight differences between them.

We've also a whole range of handy extras that can work with all our lights (for example attaching lights to windows, gutters and walls.) It has been split into 3 sections below so you can clearly see how our accessories range can benefit you no matter which lights you plan on purchasing.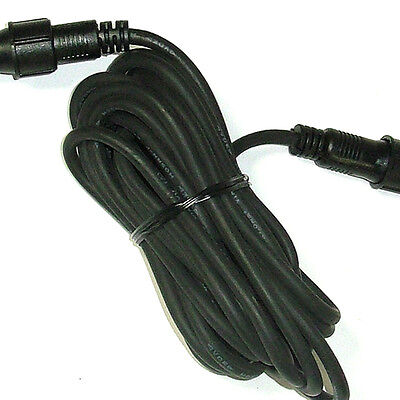 Mains Voltage
5m and 10m Extension Cables – These are the most common accessory in the mains voltage range, as the starter cable that powers the lights only has a 2m length. Therefore many people choose to use one of these so that their display begins in the ideal place for them. As the plug has to be inserted into a waterproof socket (normally indoors), if you are looking to decorate lights around a bush or tree for example, an extension cable will likely be needed in order to reach it.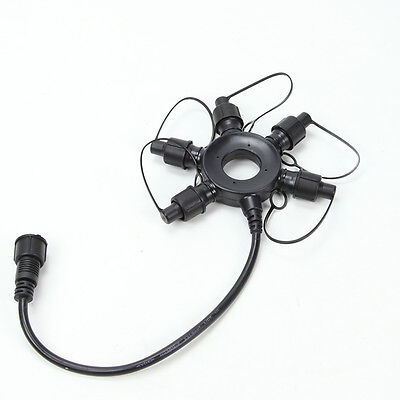 Connectable Ring – Often used in larger displays, the connectable ring is used to run light strings in different directions. It will help you save a considerable amount on extra light strings and extension cables, as you will be offered greater flexibility in where you place your lights. A common way to use this is to mount the ring in the centre of a tree, before running string lights to different branches to wrap around.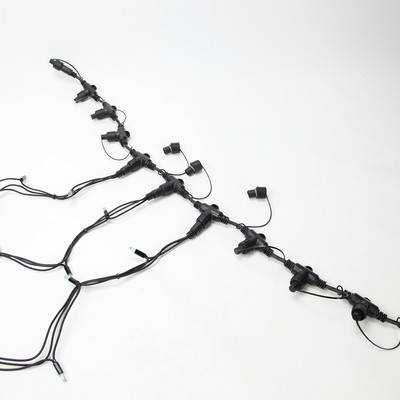 Connectable Curtain Connector – Whilst we do have Curtain Lights in our range, the curtain connector offers you more versatility when it comes to the length of your curtain. This enables you to insert your own strings into the connector, instead of a pre made set. As we have mains voltage lights in 3, 5 and 10m lengths, you can now tailor the curtain to the exact length you require!
Connectable 'Y' Connector - The 'Y' connector has two main uses, and like the curtain and ring connector is designed to add more flexibility to your display. It can either be used from the main starter cable, to run your light strings in two different directions, or integrate it in the middle of your lights to overcome any areas you want to blank out!
Low Voltage
When it comes to low voltage accessories, they are extremely similar to mains voltage apart from a few exceptions. Both use the same style connectable ring, curtain and 'Y' connector although there are options for different sized curtains as we offer 1, 3, 5 and 6m string in low voltage. There are however a few exceptions:
5m Extension Cable – In the low voltage range, we only offer a 5m extension cable. This is because a 10m cable is supplied with the power pack that is needed to run these lights, and often an extension cable is scarcely needed from this point. Often people may opt to use them in the middle of their light display, if they need an area to be blank before lights continue further on.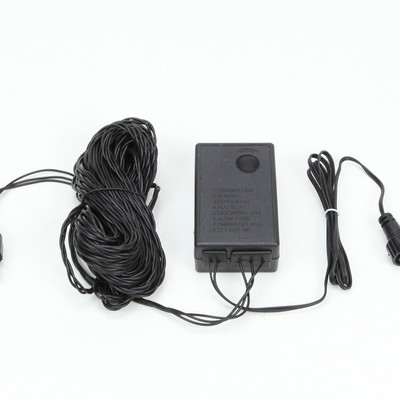 Extra Controller – In the low voltage range, the power pack that is needed to run the lights has a plug, transformer, and controller. This controller is there to operate the multi-function option that low voltage lights possess! However there is a catch. Whilst the largest power pack can operate a whopping 2400 LEDs, the controller can only run 1000 LEDs. Therefore for any big displays (over 100m of lighting) would require a second controller to run any additional LEDs off. You may even need a 3rd controller if it's over 200m!
All Lighting
We do have some items that will come in handy whichever lights you have decided on. These are normally required for when it comes to fixing your lights to various surfaces, and one if not all three may be required!
Gutter 'S' Hooks – These do as exactly as the name suggests, attaching lights to your gutters! Mainly these are used with Icicle and Fairy Lights, which many people choose to hang decoratively over their windows, come Christmas time.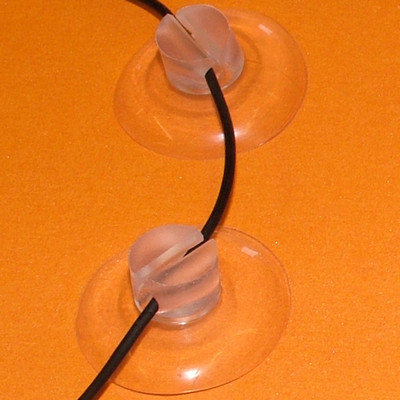 Wire Suckers – Ideal for fixing lights onto windows, and will be a great option if you plan on hanging curtain lights on the inside of your windows! They are extremely easy to install and won't leave any marks on your window when they are removed.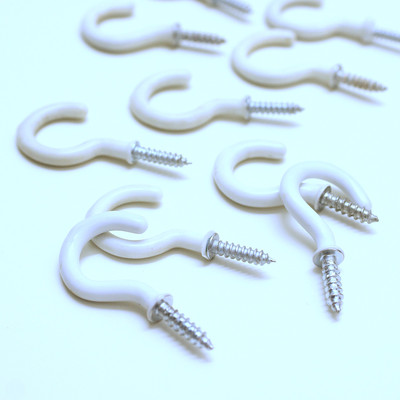 Cup Hooks – If you are looking to secure your lights into a wall or roof, then cup hooks will do the job nicely. We would recommend these for any heavy duty or thicker cabling. Again these screw in easily, and you will have your lights up and away in minutes.
Hopefully this guide will solve all your questions when it comes to the world of accessories! We also have most of the items in white as well as black, so fear not if you are panicking about an unsightly black extension against your white house! If you have any more questions about the above products, please call our experienced lighting team on 01257 792111.