Add a caption
Combine your favourite fashion with commuting lifestyle
TIP 1. "HOW TO CAMOUFLAGE TRAINERS"
Don't just buy or wear any type of trainers! No matter how nice your top or trousers are, old and tired trainers will crash your outfit. My personal preferences are white trainers. For a day when I need to make an impression I take out the pearly white high tops. With a white-collar blouse or jumper under a blazer they will look like they belong together. And they are cycling approved, except watch out for those rainy days! Mud is a look you want to avoid.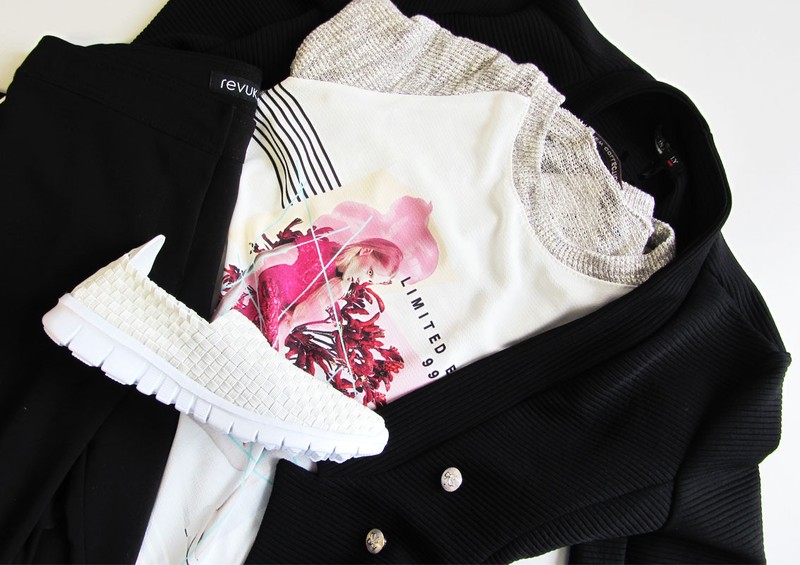 TIP 2. "WEAR PRINT!"
A lot of my cycling tops have a cute or trendy print on them. When there is no time to change after my cycling commute or I need to arrive looking decent, I choose to wear one of my print tops under a black blazer. Depending on the print of the top it can really bring out character and colour to your work wear. It can make up for the lack of accessories and if you pick a comfortable one you won't feel confined when you have a lot of running around to do.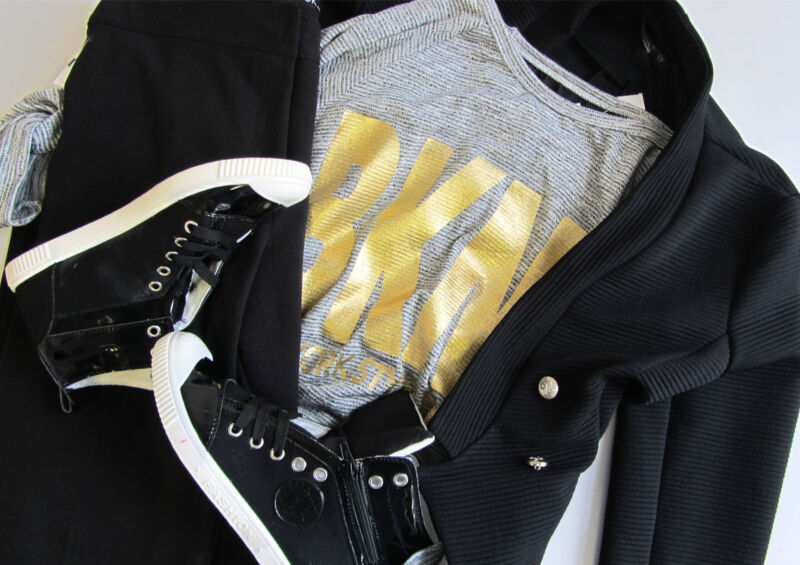 TIP 3. "HAVE AT LEAST TWO OFFICE PIECES"
If tried multiple combinations and I have always found I looked my most professional when I had at least two smart office pieces in my outfit. A blazer is a must when trying to pull off casual tops and not looking like you should be walking down the high street with a shopping bag. And trousers are key especially when you are wearing street style high tops or comfortable sport trainers. With the boot cut or flared style you can easily camouflage them into looking pretty cute with your outfit.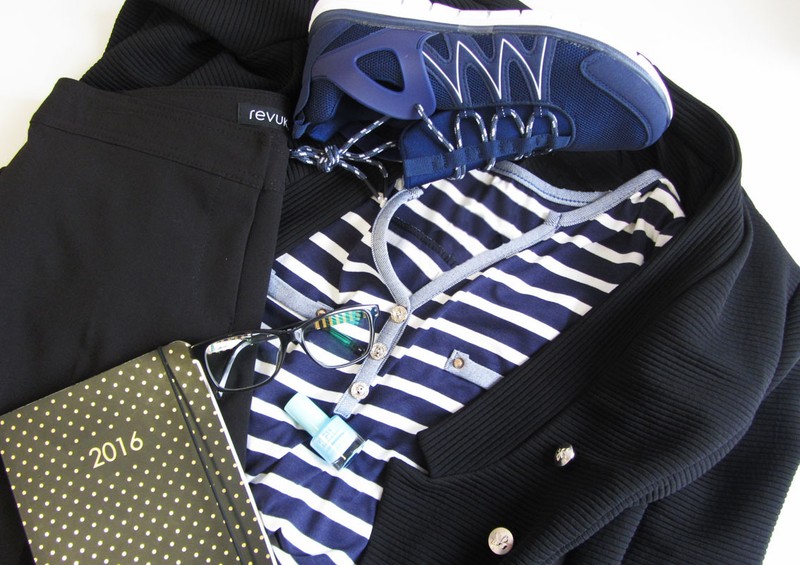 Our Spring & Summer Collection 2016
Watch out for more of our Spring and Summer Collection here on eBay at our Step Up store and think rev blog on our revuk website.
Thank you for reading our guide and let us know what you think!

Step Up Store: http://stores.ebay.co.uk/Step-Up-Fashion