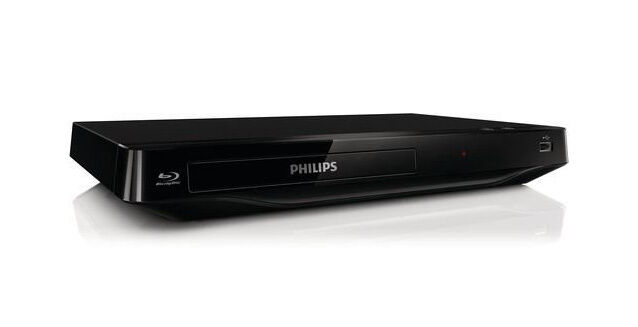 Blu-ray is thriving on its way to replace the DVD players as the new favourite for watching movies on a high-definition living room television. The benefits of Blu-ray are very much evident and clear. The traditional DVDs were capable of displaying less than 350,000 pixels, whereas the 1080p Blu-ray packs over 2 million pixels, which could make the pictures transform onto the screen with some sublime high resolution detailing. If one wants to make best possible use of their HDTV, upgrading to a Blu-ray player would be wise. In case replacing the old DVD players is on the cards, one should have it replaced by a Blu-ray player. The present crop of advanced Blu-ray players offer stellar high-definition picture quality, hasty disc-handling, and a host of other integrated features, including Wi-Fi, live audio and video streaming, 3D support, and many other features. The smart and tech-savvy shoppers as well as the casual bargain hunters can easily spot an all-round player well within their budgetary needs. There are a whole lot of options available out there, and there are a number of things one needs to consider when buying a Blu-ray player.
About
Similar to how DVD superseded VHS, Blu-ray is the new player overruling the standard DVDs in the world of home entertainment. Blu-ray makes use of blue violet laser for writing and reading information, which is far more accurate and superior to the regular red laser used for DVDs and CDs. Blu-ray discs are capable of delivering sharper, more detailed and grander picture quality in contrast to the standard DVDs. Watching Blu-ray content on high-definition television would take the TV-watching experience to a new level altogether. In fact, Blu-ray players would probably be the best accessory device for a high-definition TV. Technology is getting enhanced with time, and technology companies are continuously striving hard to come up with better products and services. Some of the brands are also bringing the 3D experience to homes, with live video and audio streaming, and a host of other features. This is truly a benchmark of sorts as far as the world of home entertainment and digital technology is concerned.
Buying Blu-ray Players
Blu-ray players have made their presence felt much quicker than its predecessors, and many people are keener on embracing this new technology. With the rapid proliferation of these ultramodern players, the average home entertainment enthusiasts are left aside to dig through an array of options available out there. With Blu-ray players being not as expensive as they used to be in the past, these players can now fit well within the budgets of even a moderate spender. However, every product should be purchased after thorough research and analysis, and a Blu-ray player is no exception.
Do's
Several factors should be taken into consideration when buying a Blu-ray player.
Connections
| | |
| --- | --- |
| HDMI Outputs | HDMI outputs are capable of streaming superior quality audio and high-definition video through a single cable. Dual HDMI output players also come in handy as they help connect one end to the 3D TV and the other to the standard AV receiver for a sublime 3D experience. |
| HDMI Inputs | These can only be found with high-end Blu-ray players. Some inputs can display the content from a camcorder or a smartphone onto the TV, while others can convert 2D content into 3D for enhanced viewing experience. Not to mention, it would be worthwhile to have this feature onboard. |
| Ethernet Port | Many players enjoy integrated Wi-Fi support, while others have Ethernet ports for hardwired connectivity. Make sure to purchase the player with Ethernet ports if there is a hardwired broadband connection at home. |
| Audio Outputs | Not all sound systems are HDMI compatible. If one owns an old AV receiver, it becomes necessary to have analogue, optical, and digital coax connectors on the Blu-ray player. |
| USB/MMC Slots | If sharing digital-media files on an HDTV is on the cards, looking out for players with USB and MMC connectivity would be practical. |
Advanced Capabilities
Blu-ray players are known for their advanced features and out-of-the-box entertainment options. It is, therefore, important to give due consideration to these options before buying the player.
| | |
| --- | --- |
| 3D Compatibility | A wide range of 3D players is available around the market. With the help of 3D discs, 3D glasses and 3D compatible TVs, one can easily produce 3D experience at home. |
| Web Features | With such an option on-board, one can avail oneself of the benefits of streaming audio and video from a wide range of sources online. The benefits may vary across manufacturers. Some even include widgets like weather, Facebook, news, and Twitter in the players for unparalleled home entertainment. |
| Wi-Fi Support | A good number of Blu-ray players available out there support Wi-Fi connectivity as an alternative to manufacturer-specific Internet streaming plans. With the help of an adapter, one can easily access the home network through the player. |
| DLNA | DLNA-enabled players can provide access to music, movies, and photos stored on smartphones, computers,tablets, and laptops that are connected to the same home network. |
Types of Blu-ray Players
Apart from the standalone Blu-ray players, two other types of players are also available in the market.
| | |
| --- | --- |
| Blu-ray Disc Recorders | Apart from playing Blu-ray and normal discs, these devices can burn Blu-ray discs as well. In addition, one can also easily copy camcorder files or record TV shows directly to a blank Blu-ray disc within no time. |
| Blu-ray to HDD Recorders | This innovation is yet to spread its wings all over, but it is present out there. The basic idea is to combine the features of Blu-ray players and hard storage drives. With such recorders, it becomes easy to record TV shows on a hard drive and burn them to the Blu-ray discs. |
Don'ts
Nothing comes without a word of caution, especially technology. Purchasing Blu-ray players is not easy; a number of things have to be considered or should be kept in mind while shopping for a Blu-ray player.
Standard Disc Playability Misconception
This is one big misconception that many buyers fall prey to. There is a common delusion among consumers about Blu-ray players not being compatible with standard disc formats. The truth is that manufacturers have made their Blu-ray players compatible with standard disc formats, which makes the current DVDs and past collections anything but a piece of outdated technology. This misconception should not turn out to be a deal-breaker.
Beware of Manufacturer Streaming Plans
Manufacturers usually have contracts with Internet providers to offer certain live streaming data to the users. One should be aware of the amount of data consumed, as any consumption post that limit could burn a hole in the pocket.
Say No to Third Party Advice
It is but obvious that the salesmen and other people would try to make any Blu-ray player appear all the more pleasing. However, despite any sales pitch made, the choice of Blu-ray player is as different as the individual taste of movies, and what may appear as a pleasing choice for one might not be as ideal for the other. Therefore, the specifications and features of the player must always be matched with one's personal preferences in order to get hold of a satisfying and financially viable deal.
Finding Blu-ray Players on eBay
Locating Blu-ray players on eBay is not a big deal as the options are immense. The easiest way is to utilise the search bar present at the top of every page of the website. One just needs to key in "Blu-ray Players" or the name of any other model one is looking for in the empty space, and hit the search option. Alternatively, the destination on the website can also be reached by going through the category concourse. Hitting the Sound & Vision option in the main Electronics & Technology category will open up a new page. One can easily locate the DVD, Blu-ray & Home Cinema option on the left panel of the current page; clicking the option would open up doors to further categories, including DVD & Blu-ray players. The landing page will display a wealth of Blu-ray DVD players. One can easily narrow down the search options by making use of the additional options displayed on the left-hand side of the website.
Conclusion
Purchasing a Blu-ray player needs some research and data, especially if one has never delved into consumer electronics in the past. However, with the right information, making a well-informed choice should not be that difficult. Assessing the whole host of available choices, connectivity options and advanced features, along with bearing certain precautionary pointers in mind should make the shopping experience hassle-and stress-free.