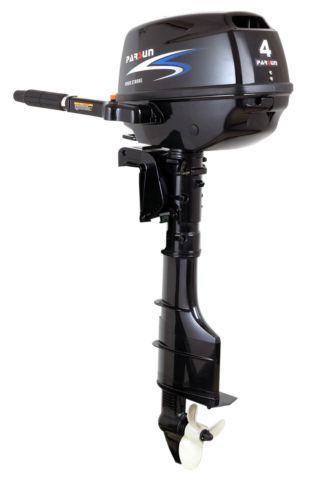 To buy a boat is to make a major financial investment, and it is important for the shopper to buy parts to keep that boat up and running in good condition. When buying boat parts, however, there are a number of factors one must consider. Though the individual parts are not as expensive as the boat itself, they can still be quite pricey. Moreover, the quality of the part one buys is vital to keeping the boat running smoothly. Cheap parts save money in the beginning, but repair costs when they break down can add up.
In order to buy the right parts without spending an exorbitant amount of money, one should know how to shop for boat parts, including the different ways of shopping and why some are better than others. One should also learn why research is a vital part of shopping, why spending more money is often better than spending less, and how to shop on eBay, an invaluable source of high-quality boat parts at reasonable prices. A simple list of the do's and don'ts of buying boat parts can be an invaluable tool in making these important purchases.
Don't Look Just at One Brand or Shop
The first lesson that all smart shoppers should have, and of which there are several variations, is: don't just shop one certain brand or from one specific shop. By doing this, the shopper is limiting him- or herself to the inventory and prices of only one shop. This approach can result in the user losing a lot of money and spending a lot of time only to find that the shop doesn't even carry that necessary boat part.
Don't Rush to Purchase
The prices of boat parts vary greatly depending on a number of factors, including the time of year and the demand for the part at the present moment. Once the shopper knows the right part to buy, it can be tempting to make the purchase immediately. However, it is not a good idea to buy a part on the first website or at the first store one comes across.
While it is inadvisable to skimp when buying boat parts, neither is it always necessary to spend huge amounts of money. The impatient shopper who purchases all of his or her boat parts in haste tends to overspend and may even buy the wrong part. As the saying goes, haste makes waste.
Spending Money Wisely
As mentioned above, parts for boats are not items on which one should scrimp and save. On the other hand, one does not need to pour his or her entire life savings into keeping up a boat. There are several ways to get the necessary parts without breaking the bank. As mentioned above, part of this is comparison shopping: looking at several brands and shops to compare prices before buying. Additionally, one can read customer reviews to determine the quality of a product before buying. Such reviews allow the shopper to get a sense for whether the product is worth the price, based on others' experience with it.
Another way to save money is to buy products in bulk. Many mechanical parts need replacing infrequently, every couple of years or months. Other boat-related products, however, such as oil and cleaners, one needs in greater quantity. Buying these products in bulk provides the user with a supply of oil and cleaners, while often saving money in the long run. Finally, for the online shopper, it is important to be aware of the shipping costs. These can add significantly to the overall price of the product, sometimes so much so that it is not even worth buying the product because of the expense.
Do Research the Products
As mentioned above, one should not purchase the first brand of boat part that he or she stumbles across without doing a little research. As some brands have products of significantly higher quality than others, the user is advised to look at customer reviews before deciding on a certain brand of boat parts.
Aside from price, there are many other factors involved in a good product. To learn what those are is another reason to read the customer reviews on various products. While different customers may look for different things in a product, the reviews of those who have actually owned and used the item are often more reliable and accurate than the product description. Customer reviews also can give information on the shipping policies of the company with which the brand is affiliated, whether the customer service is helpful, and other helpful considerations when ordering a product.
Do Have All Legally Required Equipment
To avoid running afoul of the law, one should be sure to have on his or her vessel all the equipment that the law requires. There are six requirements of which the boat owner must be aware. The first is the presence of personal floatation devices (PFDs). There are five types of PFDs: Types I, II, III, and V are all variations of a life jacket, while type IV is a PFD that one can throw to a person who is in danger of drowning, allowing them to hold on and stay afloat until help arrives. There must be at least one type I, II, and III PFD for each person on board on boats 7.9 metres (16 feet) to 19.8 m (65 feet), or type I, II, III, or V on boats less than 4.9 m (16 feet).
The second required equipment on a boat 20 metres (65.5 feet) or larger is a bell and a whistle, which must be audible for at least one nautical mile. Boats less than 20 metres are only required to have one efficient sound-producing device. The third piece requirement is distress signals: smaller boats need only distress signals for night-time, while larger ones must have signals for both day and night. Fourth, one must have a portable fire extinguisher on board. Fifth, the vessel must have at least two ventilation ducts capable of ventilating every closed compartment that contains a gasoline engine or a tank. These ducts must be fitted with cowls to properly ventilate. Finally, the presence of a back-fire flame arrestor on each carburettor of all modern gasoline engines, except outboard motors, is required.
Do Buy the Right Type
While knowing what kind of boat one has and what parts one needs may seem obvious, shoppers often buy the wrong parts for their boats and end up losing money because of it. This is yet another reason to carefully research the exact kind of part that one needs for the boat before going to make the purchase.
Do Buy Important Parts First
To keep a boat running, there are some vital components that one must possess; for the sake of safety, the boat owner must keep these updated and well maintained before going out on the water. The most important parts of a boat can be divided into eleven categories, as listed below.
| | |
| --- | --- |
| Part | Why It Is Important |
| | Between mushroom, hooker, and flute anchors, these items keep a boat moored in one place whenever the owner desires |
| Boat covers and bimini tops | Boat covers keep the vessel from getting overexposed to sun, and from collecting dust or scratches |
| Electrical | One of the most important parts, as it aids in controlling the steering system and other vital aspects |
| Engine Parts | Without the engine parts, the boat cannot run, so engine and its parts are high priority |
| Paint and maintenance | Important if you moor in saltwater, paint and maintenance prevent corrosion on the bottom of the boat |
| Navigation | Aids in keeping track of one's position and how to get to other places |
| Electronics | Electronics include radios, depth finders, GPSs, and radars |
| Plumbing | The bilge pump in the plumbing removes water from the boat, preventing it from flooding |
| Propellers, thrusters, and drive parts | These parts help the boat move through the water; without them, the boat cannot move |
| Steering systems | Necessary to control the vessel |
| Safety | Not technically part of the boat, but essential all the same for the safety of the boat owner; includes first aid kits, PFDs, flares, etc. |
How to Buy Boat Parts on eBay
eBay provides you with a marketplace with thousands of sellers putting up millions of items for sale, covering just about every need one could ever have as a consumer at varying yet reasonable prices. To make shoppers feel safe about purchasing online, eBay has a 'Top-Rated Seller' system. To sellers who move a set amount of merchandise each month, make a set amount of money in a year, and consistently receive four to-five-star ratings from previous buyers for delivering products on time and in the condition they were advertised, eBay awards a 'Top-Rated Seller' badge. This badge is easily visible not only on the seller's page, but also on the pages of the products they are selling.
Paying for products on eBay is also safe and easy; the PayPal system allows you to pay instantly without the risk of your personal information leaking to the seller or to anybody else. To start shopping on eBay, you must go to the eBay home page. Next, simply type in the keywords that relate to the product that you desire, for example, ' boat motor oil'. From there, you can narrow down the results shown by choosing to search by a certain brand, price, condition , and more.
Conclusion
Keeping a boat running in top-notch condition does require some skill, but when shopping for parts, the single important rule is use common sense. Using common sense allows the shopper to remember to take it slow and not purchase items immediately, to know when to spend money and when to save it, and to look through several stores and at different brands. The user should be fully aware of all the different parts on his or her boat, from the engine to the PFD; moreover, he or she must have an understanding of what parts require replacement and on what schedule. Additionally, one should always be prepared for emergency situations and take the precaution of making sure to keep the vessel stocked with the necessary supplies. Armed with this information, the user is well prepared to buy parts for a boat. A good place to start shopping is eBay, which offers all the boat parts one needs in a variety of price points.