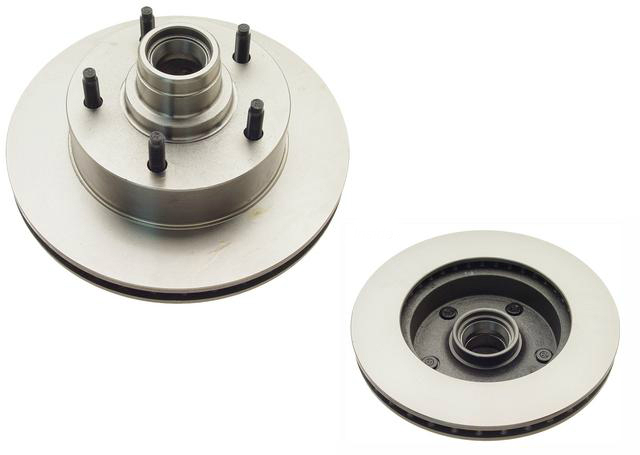 A campervan, also known as a motorhome, is a large motorised vehicle that includes living accommodation inside it and can be used for holidays. Driving around in a campervan is an economical way to explore many places. Travelling in a campervan can be economical, because there is no need to find a hotel, and one can also prepare meals in a fully-equipped campervan instead of going to a restaurant. Campervans can be parked in special campgrounds, and they allow their users to enjoy the outdoors, as nature is immediately at hand when one steps out of the campervan.
A motorhome has everything one needs for a holiday, and therefore many people are opting for campervans. However, sometimes campervans get old or break down, and then some parts have to be replaced. Campervan parts are also useful when building one's own campervan or wishing to upgrade the existing vehicle. Finding the correct campervan parts to install is essential, because they contribute to the user's comfort and safety. When buying campervan parts, there are a few do's and don'ts to follow in order to optimise performance and the enjoyment of one's holiday. Campervan parts can be found in shops that deal with campervans and other vehicles, but they are also available on online auction sites, such as eBay.
Do Opt for a Pressurised Water System
Two types of freshwater systems are used in campervans. A microswitch system works on an electric pump that is turned on and off by a switch on the tap fitting. This system works well, but in order to shower in the campervan it is advisable to choose a pressurised water system, because this offers a stronger and more consistent water flow. In a pressurised fresh water system, the entire system is kept under pressure by the water pump. When the user opens the tap, the system detects a drop in water pressure and the pump begins to run. Most water pumps on pressurised systems have an adjusting screw, which ensures that the tap does not operate when the pressure drops are very slight. The screw should be adjusted in order to avoid any leaks that may otherwise occur if the pump starts up when the tap is not in use.
Do Install a Second Battery
Campervans contain many electrical items, and power is used for cooking as well as keeping the water warm and the heating on in winter. All these items and systems run on the campervan's battery. If the battery runs out, the engine will not start. To safeguard against the circumstance of being stranded in the middle of nowhere with no one to help out, it is advisable to install a second battery.
Starter Battery
A starter battery is usually included in any campervan, because this is needed in order to start up the vehicle. The starter battery provides short bursts of power in large amounts. Started batteries are not meant to be run down regularly.
Leisure Battery
The leisure battery, also known as the deep cycle battery, can be run down completely time after time. It can start the engine in an emergency, but usually it is used for lower-power appliances when the campervan is parked. The starter battery should not be working when the main power is coming from the leisure battery, because its power should be reserved for starting up the engine. Both batteries are recharged when driving.
Do Choose a Proper Heater for the Campervan
A proper heating system is essential, especially when touring with the campervan during winter or on colder days. In fact, summer nights can be quite chilly as well. Campervan heaters are divided into two types according to the fuel they use. They can be designed to use gas, electric or diesel fuel. In campervans, only "room-sealed" heaters should be used, and it is better to avoid open convection heaters, because they can be dangerous. Room-sealed heaters direct all the combustion gases outside the campervan.
Diesel Heater
The diesel heater gets it power from the campervan's diesel fuel tank. It is easy to tank the campervan, and having a diesel heater means that there is no need to look for other fuel sources. However, diesel prices can fluctuate a great deal.
Electric Heater
Portable electric heaters are easy to use in campervans, provided that the van already has the mains power connected. The electric heater can be switched on when needed, and it often comes in the shape of a radiator. Because of its relative smallness, it is best for summer months when there is only a little need for extra heat. The heater should not be more powerful than 1000-1200 watts, because otherwise it drains the battery too quickly.
Gas Heater
In most campervans, gas is used for the burner units, so it should be already supplied in the campervan. Gas tends to be more cost-effective than diesel. Gas heaters generally use blown air to heat up the campervan, and they have thermostats to control the temperature. The fan that blows the hot air around is usually quiet, but may disturb light sleepers. Larger campervans are often fitted with full central heating systems that combine a series of gas radiators.
Don't Keep Old Appliances
When electric appliances get old, they do not run as efficiently as they did before. They start to use more power and do not do their jobs properly. In a campervan, electric appliances include fridges, some cookers, and heating systems, among others. Fridges are considered to be the most power-hungry appliances, although those used in campervans are small. Cookers generally run on gas, and if they get too old, the gas supply may not get to the cooker properly, leading to a waste of valuable gas. Older heating systems may start to leak in some places if they consist of pipes filled with hot water, or they may stop working if their wires are faulty. If the appliances no longer meet the required safety standards, it is best to replace them.
Don't Buy Broken Campervan Parts
Broken or damaged campervan parts are generally cheaper, but they should not be used, because they are not in their best working order. Many of the problems cannot be fixed at home and require an expert's help. Any leaks in the water system can result in water ruining the interior design. Faulty wires and electrical appliances may compromise the whole electrical system and leave the campervan without power in an isolated area with no one to come to the rescue. Flat tyres or a broken braking system make the ride dangerous and may cause accidents on the road. Therefore, broken campervan parts are things to stay away from, unless they can be repaired at low cost. Rusty nuts and bolts, or any other devices that have rust on them, should not be used, because they may lead to a breakdown.
Buying Campervan Parts on eBay
If you are searching for campervan parts on eBay, you can first perform a general search by typing "campervan parts" into the search box at the top of any eBay page. This gives you the initial ideas of what kinds of parts are available and helps to determine your exact needs. After you have found the kind of item your campervan requires, perform the search again, this time with more specific keywords. In order to narrow your search further, you can sort the results by price or auction price. You can also set the item condition to either new or used. However, be aware that you should only buy the best quality campervan parts that will serve you for a long time. Also, make sure that the accessory you like fits your campervan.
Some campervan parts are bigger than others and can be expensive to send. Therefore, some sellers offer free collection. This is a desirable option because you can see the item before you buy it and can quickly determine whether it suits your campervan. You can then also ask the seller additional questions.
Conclusion
A campervan is a home on wheels, and many people use campervans for their holidays because they have all the necessities required on a trip. In particular, people who prefer cooking their own food and like to spend time in nature benefit greatly from campervans.
Over time, parts of a campervan may break down or get too old. Then they need to be replaced. People who build their own campervans or want to upgrade their existing campervans also buy campervan parts. Sometimes it is worth replacing old appliances, such as cookers and fridges, because they may not be economical anymore. In any case, the replacement parts should always be in working order and have no rust on them.
In order to run all the appliances and systems inside the campervan and also start the vehicle when hitting the road again, it is worth investing in a second battery that can be run down completely. For convenience, a pressurised water system should also be bought, especially if the campervan comes equipped with a shower, because this system can provide consistent water flow. For cold nights and during the winter, a gas, diesel, or electric heater can be installed in the campervan.