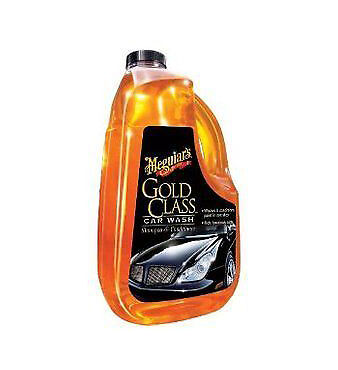 A squeaky clean car is a showpiece, a matter of pride. However, keeping one's car clean and in attractive, top-notch condition requires a variety of appropriate car cleaning accessories. Buying car cleaning accessories requires a certain level of knowledge. Selecting the wrong accessories can fail to provide adequate cleaning, or even cause damage to the vehicle's body.
With the essential tools, a devoted car owner can keep the vehicle looking as clean and new as the day it was brought home without having to pay a professional cleaning crew on a regular basis. The trick is knowing what car cleaning accessories to buy and which ones to leave on the shelf.
Sites such as eBay offer a wide variety of car cleaning accessories, both new and used. With so many sellers located all over the world, the options available through this website are often priced to match every budget and every need.
Do's of Buying Car Cleaning Accessories
There are some car cleaning accessories that are virtually a must. Without these accessories, the basic cleaning of a car is rendered next to impossible. Buying these products for car cleaning can make life easier. The trouble is navigating the aisle of car cleaning accessories available for sale at retail stores and narrowing the options appropriately. Listed below are several essential items needed for car cleaning, as well as pertinent information about selecting and buying the items.
Gentle Microfibre Cloths
There are a number of different types of pads on the market for gently cleaning vehicles. However, microfibre pads have skyrocketed in popularity over the last decade for good reason. Unlike cotton, microfibre actually attracts and traps dirt. The material does not, however, harbour harmful bacteria. Microfibre cloths last through 500 or more washes. Using microfibre towels to dry off a car post-washing is extremely efficient, as microfibre absorbs around seven times its weight in water. Having a few high-quality microfibre towels in one's car cleaning accessory kit is definitely a must.
Car Cleaning Mitt
Car cleaning mitts are made out of non-abrasive materials and fit effectively over the cleaner's hands. They are more effective than the traditionally favoured sponge, since they conform to the hand, providing more detailed and controlled cleaning. Many professionals recommend either sheepskin or microfibre when it comes to material options. Both are long-lasting, high-quality versions and are often comparably priced.
Appropriate Car Washing Solution
When washing a car, it is ideal to stick with a solution that is designed specifically for vehicle-cleaning. Car shampoo is specifically designed for vehicles and often contains special waxes and degreasing agents appropriate for automobile body use.
Although many people simply opt for dishwashing detergent, it may not be the ideal option as it is not designed for the purpose of cleaning a car. Some detergents are too harsh for vehicle exteriors. In fact, many professionals share a belief that water is the best cleaner for a car, and anything added to water should be used sparingly.
Buckets
When cleaning a vehicle, one should always have two nice-sized car washing buckets available. One bucket should be used to hold fresh, clean water. The other bucket should hold car cleaning solution. Always dip the cleaning mitt in fresh, clean water before sudsing up. This ensures that the mitt is always clean when it enters the soap bucket.
Protective Car Wax
Some car wash solutions include a waxing agent. However, for the ultimate level of shine and protection, a post-cleaning wax is still necessary. Always check the vehicle owner's manual to be certain, but cars can be waxed using a variety of popular solutions. The first step is to choose the right car wax for one's vehicle.
| | |
| --- | --- |
| Wax Type | Distinguishing Characteristics |
| Liquid | Easy to use; does not last as long as some other options |
| Soft | Light; easy to put on and take off; may contain abrasive cleaners that are not suitable for frequent use |
| Hard or Paste | High level of protection; for use semi-annually |
| Polymer Preservative | Easy to apply; can prevent fading; lasts from six months to one year |
| Polyglycote | Silicon-based; estimated to last between two and five years with only light buffings in between |
It may take a few tries to find the right type of wax for a given vehicle. The liquid and soft waxes tend to be less expensive and are therefore more useful for experimentation.
Don'ts of Buying Car Cleaning Accessories
Just as there are some items that are indispensable when it comes to car care, there are also items that are not as necessary. Some of these items are nice to have for those who can afford them, while others are entirely not worth purchasing.
Car Duster
Often large scale and electrified, car dusters are great for the consumer who keeps vintage or speciality automobiles on display in a museum-style gallery. However, such individuals are rare. Car dusters are expensive and largely unnecessary for the average consumer who drives a car around, collecting dust, dirt, and debris all the time.
Automatic Dryer
Automatic dryers, such as those one may find in automatic washers at the petrol station, function like oversized blow dryers. These devices briskly blow heated air onto the car, to effectively remove wetness. These devices make sense in the case of commercial operations but are rarely necessary in a consumer home. The price is also quite restrictive, making automatic dryers better left unpurchased.
Detailing Brush Kit
Detailing brush kits contain several tools for cleaning within tight nooks and crannies. They are primarily used by professionals. Though some consumer enthusiasts prefer to buy a detailing brush kit, the act of detailing is quite time-consuming and often not worth it for a car that is frequently in travel.
Special Spray Nozzles
Different types of special spray nozzles are available to place on the end of a water hose and use to rinse off a car. One popular option is called firefighters' nozzles. These are designed to shoot out an intense stream of water for cleaning off dirt and debris as in a power wash. This type of nozzles is expensive and can definitely be avoided when purchasing car washing tools. There is also a risk that the pressure from one of these special nozzles can be too intense, not only knocking off debris but destroying a custom paint job as well.
Car Cleaning Supply Caddies and Belts
Car cleaning caddies and belts are meant to make car cleaning easier. They are an acceptable purchase if within budget; however, it is possible to wash cars without them. In fact, many caddies and belts end up going unused. Not many people want to walk around in the summer heat with a heavy belt covered in cleaning accessories attached to the waist.
Electric Buffing Devices
Electric buffers fall mostly under the category of nice to have, but one can do without them. With a quality chamois or microfibre cloth, buffing and polishing can be done by hand. For those who are only seeking a wax and not a polish, the buffer is even less necessary.
Until a car owner is confident in his or her own ability to buff using an electric device, hand waxing is the preferred option. The reason for this is that an electric buffer in the wrong hands can damage a vehicle's surface.
Additionally, electric buffers are sometimes hard to regulate and can grind in small pieces of dirt and debris if the person cleaning the car is not cautious. Consumers also commonly complain that rotary buffers have a tendency to leave behind circular holograms and streaks.
Wet and Dry Vacuum
Being able to vacuum one's car at home is nice, but it is far from a requirement. Nearly every petrol station has a high-powered, easy-to-use vacuum that can be used to clear out sand and dirt from the inside of one's vehicle. This type of vacuum also tends to be even more powerful than many budget-friendly at-home options.
Buying Car Cleaning Accessories on eBay
To find car cleaning accessories on eBay, simply enter terms related to the specific accessory you are looking for in the eBay search bar that can be seen on every page on the site. Some examples for search terms for car cleaning accessories include "car cleaning accessories", "microfibre cloths", or " buffer".
Once search results appear, they can easily be narrowed by more specific criteria using subcategories on eBay. With a large number of sellers on eBay at any given time, the number of listings for many items searched is significant.
Before committing to buy on eBay, it is a good idea to visit a prospective seller's eBay feedback forum. This helps you learn more about that particular seller's performance on the website, including customers' impressions about the seller.
It is also smart to identify the cost of shipping an item and add it to the price of the item to ensure that the total cost is within your budget. If you wish to have shipping insurance added to the item, then that must be determined before the purchase as well.
Conclusion
Everyone wants a clean, attractive ride. Keeping one's car shiny and new in appearance is no easy feat. Routine maintenance and pristine cleaning are tasks that must be conducted regularly. To execute a proper at-home cleaning, certain car cleaning accessories are essential, while others are beneficial, if not necessary. Whereas buying essentials such as washing solution and car wax is a valid part of car maintenance, investing in high-priced dryers is largely a waste of cash for the average automobile owner.
With such a wide selection of car cleaning accessories available on the market, finding the proper cleaning accessories can be challenging. Some accessories are overly expensive, with little to offer. Knowing what to buy and having information about what makes it such a good option can help as one purchases car cleaning accessories online at eBay. The website is a great resource that offers not only user-friendly search tools but also opportunities to acquire quality car cleaning accessories at affordable prices.