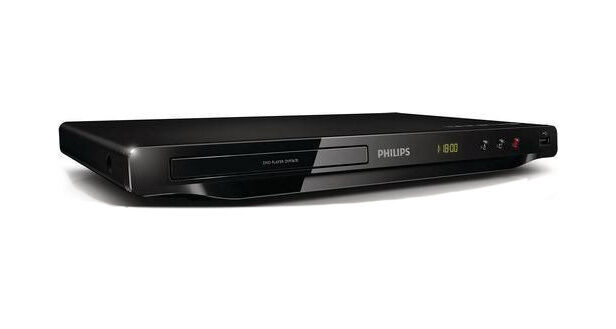 Sometime from now before the advent of the DVD players, watching movies on DVD players was considered non-feasible. Things have changed over the years, and DVDs and DVD players have become quite common in most modern homes. The 21st century has experienced incredible proliferation in the number of movies, TV shows, and live concerts that are now available on DVDs, a format that offers grander visual and sound quality. To take full advantage of the technology, a top-notch DVD player is essential. With the market flooded with a plethora of choices, one would surely want to opt for the right DVD player that has features, options and capabilities matching his or her viewing needs and requirements.
DVD Players - The Basics
The word DVD is an acronym that stands for Digital Versatile Disc. DVD is a versatile format as it supports both audio and visual media. This was not the case with CDs that had already captured the music market during that period. It was not quite long after the launch when people became aware of the advantages of DVD players, in contrast to those of video cassette players. People continued to enjoy the benefits of quick rewind and fast forward features, which were not a part of the traditional VCRs.
Moreover, the sound and picture quality was far better than cassette players. Once the DVD players were sold for a much affordable price in the market, VCRs started to lose their market share only to be replaced by DVD players. With years of significant enhancements, the present-day DVD players are better than ever and can perform a host of unimaginable functions.
Buying DVD Players
Even the most affordable and economically-priced DVD players come with a wealth of multimedia features. Therefore, it is imperative to have all the DVD player facts before heading out in the market for a DVD player. There is a small list of do's and don'ts that home entertainment lovers can follow to make the search process hassle-free.
Do Review Types of DVD Players
With the passage of time and development in technology, various companies have developed some exclusive types of DVD players, thereby making the whole purchasing process quite tough. This, as a result, makes market research an essential thing to do when buying a DVD player or any other electronic gadget.
| | |
| --- | --- |
| Standalone DVD Players | These players are the standard ones that are connected with TV and home theatre systems, and play only one movie or music DVD/ CD at a time. |
| Blu-Ray DVD Players | It is a technology that supersedes normal DVD players. These players are designed mainly to support high-resolution TV sets, normally 1080p. |
| Multi-Disc DVD Players | These DVD players have inbuilt CD changers that can accommodate five or more discs at a time. |
| DVD/ VCR Combos | The combos are a blend of the golden age and modern technology. These players are capable of playing DVD's/ CD's, as well as video cassettes, quite easily. |
| | These players have an inbuilt LCD and speakers, which makes playing audio and visual files on the move quite easy, thanks to the rechargeable batteries. These can also be connected to television sets through output cables. |
| | Such DVD players are capable of burning video as well as audio discs, apart from streaming them on television screens. These players come in three different models, inclusive of a standalone recorder, VHS to DVD recorder and an HDD recorder. |
Distinctive Features
With each DVD player offering unique features and functionalities, it is vital to weigh different features as per one's personal needs and requirements.
| | |
| --- | --- |
| Standalone DVD Players | The standalone players come with a wide range of features, including sleep timer, multi-format playability, progressive scan, aspect ratio selection, digital zoom, DTS, Dolby-Digital, multi-channel output, and several other normal features. |
| | These players come with out-of-the-box features like 3D video playability, Wi-Fi support, DLNA, USB, and MMC slots, multi-format support, HDMI A/V connections, aspect ratio and multi-angle zoom, video streaming, and many others. |
| Multi-Disc DVD Players | These players accommodate 5 or more discs at a time that can be played separately without ejecting the previous disc. Some mega-changer players can even accommodate more than 300 discs at a time, and they are capable of playing all the formats that one can imagine. |
| DVD/ VCR Combos | These players provide features like digital up-conversion, aspect ratio management, quick rewind and fast forward, and digital zoom for an enhanced VHS and DVD-viewing experience. |
| Portable DVD Players | These players come with high-quality LCD and speakers, and include some highly useful features like TV output, multiple format support, multiple headphone jacks, electronic skip protection, USB support, and many others. |
| DVD Recorders | They come with HDMI support, TV connectivity, multi-format playback and recording, HDD recording drive, VHS to DVD/ CD burning, HDD to DVD/ CD burning, decoding, camcorder output and other basic DVD player features. |
Suitability
Not all DVD players can match or address every single need. It is important to assess the different features and decide whether or not the model in question would be suitable.
| | |
| --- | --- |
| Standalone DVD Players | These players are best suited for those who prefer normal or a standard media-consuming experience in their homes. Standard DVD players connected to televisions and home theatre systems support all kinds of disc formats. |
| Blu-ray DVD Players | These players are suitable for people who love viewing their content in high-definition. The proud owners of full HD (1080p) televisions can enjoy the numerous advantages of these state-of-the-art devices. |
| Multi-Disc DVD Players | The multi-disc players are ideal for those who have separate CD and DVD players attached to their televisions. |
| DVD/ VCR Combos | These combos are the best choice for entertainment enthusiasts who own a good collection of golden-age VHS tapes, and want to experience them with a much clearer video and audio quality. |
| Portable DVD Players | Portable players are an ideal choice for people who love to entertain themselves while commuting or travelling outstation. |
| DVD Recorders | These players and recorders are best suited for those who love to burn their favourite TV shows, movies, songs, camcorder videos and VHS titles to CD's/ DVD's. |
Don'ts
After weighing different types, features and suitability factors associated with the DVD players, remember to take into account these vital don'ts.
Purchasing without Comparisons
DVD players are manufactured by different companies or brands, and the features, usability, durability, prices, warranty, etc. of the players obviously differ across brands. Proper research and comparisons are, therefore, essential. After zeroing in on a certain DVD player model, going over some online reviews about the model will enable full assessment of its negative and positive aspects. Knowing what other users have to say about the product does serve as valuable information.
Don't Forget the Energy Ratings
The ENERGY STAR-accommodating DVD players automatically enter the power-saving mode when not in use. Overlooking the ENERGY STAR requirement can cause damage to the DVD player in the long run, apart from increasing the electricity bills. Therefore, purchasing players with the best ENERGY STAR ratings would be the most sensible thing to do.
Buying Incompatible Components
It is not wise to buy additional accessories or components that work only when paired with another accessory. For example, one should not purchase an A/V receiver if there are no 6.1 channel speakers at home. The receiver needs 6 to 7 channel speakers and buying those extra items would only add up the costs.
Finding DVD Players on eBay
Once certain about the DVD player model or type, begin the search by dragging the mouse over the Electronics & Technology option on the left side of the eBay website, and click the Sound & Vision option in the pop-up window. The left side category menu shows DVD, Blu-ray & Home Cinema option, clicking upon which will open up a new window with DVD & Blu-ray Player options on the same side. Click this option to visit the page displaying all the available players with the online seller. Alternatively, the search bar present at the top of any page on the website would help locate DVD players by their name and model.
Conclusion
DVD players are a good source of home entertainment for most 21st century homes and businesses. With the manufacturers coming up with ultra-modern feature-rich DVD players, it is vital to weigh each of them on the basis of the types, the features required, personal needs and preference, the equipment's energy ratings and durability. Remember to take these features into account when purchasing a DVD player.