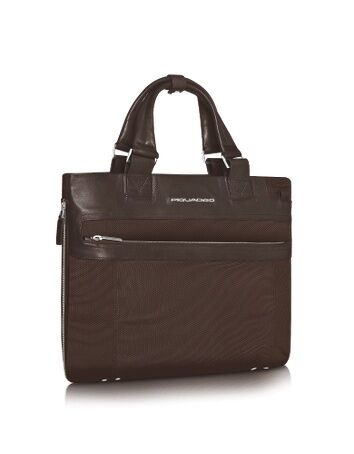 Computer accessories are the most overlooked items when buying a laptop or desktop. The right accessories help buyers accomplish more with their computers and can even increase the computer's capabilities. Some laptop and desktop accessories are designed to make a computer more functional and productive, while others are made solely to increase the comfort and convenience of the user. From mouse pads and speakers to headsets and battery back-ups, shoppers have an extensive list of items to sort through when buying computer accessories.
With the vast selection of laptop and desktop accessories available, many consumers get frustrated and confused when purchasing them. A variety of items, with a number of design choices and price points to choose from, leaves shoppers feeling overwhelmed with decisions. Learn the do's and don'ts of buying laptop and desktop accessories and replace the frustration of shopping for them with the ease and certainty of knowing what to buy and what to avoid.
Do Focus on the Most Common Accessories
With the long list of laptop and desktop accessories available, buyers should begin narrowing their choices by first focusing on the most commonly purchased accessories. Most consumers take home items such as monitors, printers, and surge protectors along with their computers, and for good reason. Many of the most commonly purchased computer accessories either offer some type of protection for the device, or expand the computer's functionality.
Consider the list of items in the chart below when buying laptop and desktop accessories. While not all buyers need all these items, the list provides a starting point for buyers who may not otherwise know where to begin.
| Accessory | Use |
| --- | --- |
| | For printing documents, photos, and other items from desktops and laptops |
| | Necessary for desktop systems, as few come with a monitor in the box; convenient accessory for laptops that are used as primary home computer |
| Surge Protector | Prevents damage to computers caused by power surges and severe weather |
| Headset Microphone | Allows consumers to use their desktops and laptops for phone calls and video chat |
| Security Cable | Secures laptops, desktops, and other devices to prevent theft |
| External Storage | Allows easy, convenient way to backup and/or transfer data from laptops and desktops |
| Heat Shield | Protects users from discomfort when using a laptop on their laps |
| Cooling Pad | Prevents damage to laptops caused by overheating |
| Extra Battery | Handy for laptop users who are not always able to access a power source |
| | Protects laptops and allows easy transport |
The items in the chart are some of the most commonly purchased and widely available accessories. Buyers should consider the individual needs of the user when deciding which accessories to buy.
Don't Waste Money on Unnecessary Accessories
Although there are a number of necessary or useful computer accessories on the market, there are also numerous accessories that only a limited number of buyers truly need. Many consumers fall victim to computer upgrades that are unnecessary. Items like sound cards and video cards might be nice for serious gamers or anyone who does a lot of video editing, but for most users, the onboard sound and video on their device are more than sufficient.
The electronics market is filled with accessories that serve no practical purpose, but are simply frivolous gadgets designed for little more than entertainment. Items like USB powered pencil sharpeners, mug warmers, heated slippers, and massagers top the list of pointless accessories that offer a few minutes of fun before turning into dust collectors. And despite keyboards being an integral part of every computer, there are virtual and flexible models on the market that lack true functionality. Spend money on items that enhance the performance and functionality of laptops and desktops, but bypass unnecessary gadgets and upgrades.
Do Compare Prices Before Purchasing
The sheer number of computer accessories on the market means many manufacturers are vying for a piece of the market. The result is a competitive market where savvy shoppers can find great deals on accessories for laptops and desktops. Take the time to shop around and compare prices on various brands and models of printers, surge protectors, external storage, and laptop accessories. Buyers who are willing to invest a little time can reap huge savings on the accessories they need.
Don't Assume Name-Brand Accessories Are Better
Nearly every computer manufacturer has its own line of accessories. Buyers are swayed to believe that for compatibility and performance reasons, they must purchase only the accessories manufactured or recommended by same company that made their computer. But this is rarely the case, as many computer accessories are universal. There are hundreds of companies that make aftermarket computer accessories for laptops and desktops. Often these companies focus on only one type of accessory, for instance printers or surge protectors, which gives their products a competitive edge over companies who spread their resources over several unrelated products. Buyers who compare ratings on computer accessories may be surprised at the value and performance of items made by lesser known manufacturers.
Do Make Sure the Accessories Are Compatible
The biggest concern when purchasing accessories for laptops and desktops is compatibility. Any accessories added to a laptop or desktop need to be compatible with the operating system and hardware installed on it. Some accessories are designed for use with a specific operating system and performance may suffer if they are used with other operating systems. Other require a minimum amount of memory or hard disk space. Most accessories list device requirement and compatible system on the packaging.
Don't Throw Away Old Accessories
When certain computer accessories wear out, many consumer just toss them in the trash and head out to purchase new ones. But many of these items contain hazardous substances such as cadmium, lead, or mercury and should not be sent to a landfill. Consider donating, re-selling, or recycling these items instead.
Donate It
Many nonprofit organisations accept both working and nonworking electronics items. Usable items, to include printers, monitors, and speakers, are given to schools, senior service agencies, and other organisations that can make good use of them. Items that are not serviceable or usable, such as ink cartridges, are recycled.
Sell It
Computer accessories that are in good working condition can be resold or traded through classified ads or tag sales. There are numerous community and online resources that consumers can use to sell or trade unwanted items. Another option is to give the item to a friend, neighbour, or family member who can put it to use.
Recycle It
As much as 75 per cent of the toxic waste in landfills is caused by e-waste, a term used to describe electronics products that are at or near the end of their useful life. Many computer stores and companies accept e-waste for free recycling. Some companies charge a nominal fee, which usually goes to support some type of nonprofit organisation.
Buying Laptop and Desktop Accessories on eBay
Consumers looking for laptop and desktop accessories discover an enormous inventory of items on eBay. With eBay, shoppers have access to a global marketplace that offers a vast selection of computer accessories at competitive prices from sellers from all around the world. eBay gives shoppers a number of ways to search for items, along with several choices for shipping methods to ensure their items arrive when needed. A number of sellers offer free shipping, providing additional savings to customers.
The most efficient way for shoppers to find what they need on eBay is by using the Search Box, which can be found on any eBay page. Simply type in the words "headsets" and a page of listings related to that query appear. Shoppers can use more specific keywords, such as "HP LCD monitor" to narrow a search. Shoppers also have the option to narrow results using filters selections, such as brand, colour, price, or delivery method.
On eBay, buyers have the option to research a seller before committing to a purchase. Feedback scores and reviews give potential buyers useful information about a seller's reputation. Buyers also have the ability to ask a seller a question about a product before they purchase it.
Conclusion
Few laptops or desktops come out of the box ready to use. Most require at least one or two accessories to be fully functional. Navigating through the sea of available accessories to find the ones that are truly needed can overwhelm the most seasoned shoppers.
Shoppers looking for computer accessories need to know what accessories are considered common and necessary and which ones are frivolous to avoid wasting money on unnecessary items. Determining the needs of the user helps buyers decide which accessories should be purchased first. Comparing prices ahead of time and avoiding top of the line accessories are just two ways buyers can rest assured their shopping is successful. Knowing what to do and what not to do when buying laptop and desktop accessories leads to more satisfying purchases and a better computing experience.