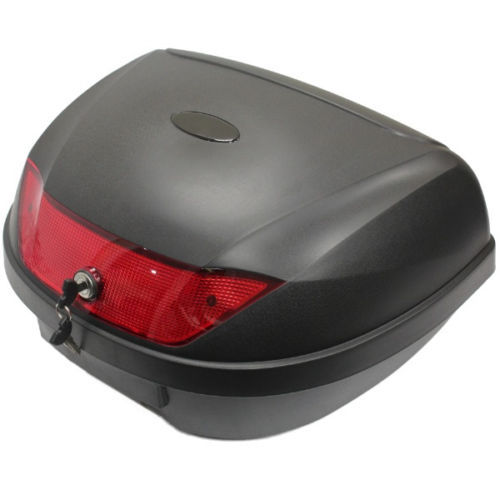 Motorbike luggage provides a place for riders to stow their belongings while travelling. It is safer to do so and keeps possessions secure. Although for some people, riding a motorbike is a practical mode of transportation, for others it is a way of life. Regardless of why someone rides, his or her transportation is made exponentially more convenient by utilising the appropriate luggage.
By following certain tips, a buyer is ensured of making good choices regarding which styles and brands of motorbike luggage to purchase. It is necessary for a prospective buyer to research the various types and then choose function over form when deciding upon what cases to buy. Consider the intended purpose, weigh the options, and shop around. Motorcycle accessories, such as luggage, are available at many different locations including motorcycle shops, brand specific stores, and some automotive shops. New and used options are offered at bike shows and online marketplaces, such as eBay.
Do Research the Different Types of Motorbike Luggage
Depending on his or her personal style and requirements, some types of luggage are more functional than others. To buy the right luggage, it is advised to first determine what it is needed for. Since additional luggage increases the weight and drag of the bike, buying bigger is not necessarily better. If a buyer only requires a small bag for belongings on short trips or commutes to work, it does not make sense to attach large pieces like saddle bags and top boxes . By learning more about the various alternatives, a buyer has more information to make an educated decision about what type fits his or her needs.
Do Consider Saddle Bags
Saddle bags , are also referred to as panniers. They make great choices for bikers who tour. Saddle bags fit on either side, toward the rear of the motorcycle and are used individually or as a pair. Options include hard shelled ones that match the bike, as well as soft ones made of leather or leather looking material. Hard shelled options load and lock in place. Soft options often drape over the body of the bike and are easily removed . Both are available in lockable varieties.
Do Consider Seat Bags and Tank Bags
A convenient, hassle-free storage option is a seat bag. It is similar to a backpack but fits where a passenger would sit or is bungeed to a luggage rack. Wearing a backpack has the potential to disturb the balance of the rider, as well as contribute to injuries during a motorcycle accident. Using a seat bag instead allows a driver to avoid these potential problems.
Tank bags come in a couple of sizes and varieties. Some attach to an accompanying tank cover, which is placed over the bike's gas tank. Others are held in place with a magnet that is sewn into the bag. They are usually smaller than the other choices, but larger versions as well as small ones with expandable areas are available. They are great for holding a phone, laptop, or personal maintenance items during normal commuting or for stowing groceries after a trip to the market.
Do Consider Top Boxes
Another option that provides a considerable amount of storage space is the top box , or trunk. Although the manufacturer sometimes installs them on the bike, they are also available as an aftermarket accessory. Top boxes attach behind the motorcycle seat, usually on a luggage rack or sissy bar.
Don't Forget Tool Rolls
Avid bikers often find themselves needing to do repairs at the side of the road. That is why a good quality tool roll is a necessary part of a biker's luggage. With individual sleeves, it not only holds the tools, but it also protects and organises them as well. They provide a great way to systemise the space within a larger piece of luggage.
Do Research Brands of Motorbike Luggage
While researching options, a bike enthusiast needs to learn which brands produce the typical forms of motorcycle luggage. The table below lists a few well-known brands of bike luggage along with their comparative expense. It includes the styles offered by each, as well as the colours and materials in which they are offered.
| | | | |
| --- | --- | --- | --- |
| Brand | Basic Traits | Styles Offered | Relative Cost |
| | Black, white, and silver; materials include plastic and aluminium | Expandable soft luggage options; saddle bag, top box, tank bag | Medium |
| | Black with silver logo; leather | Day bag, seat bag, saddle bag, windshield bag | High |
| | Black; leather and plastic options | Saddle bag, tail bag | Low |
| | Blue, red, black, and silver; materials include plastic and nylon | Panniers, tail bag, tank bag, top box | Medium |
| | Black, black and red, burgundy, blue, purple, and silver | Saddle bag, tail bag, tank bag, touring trunk, top box | Medium |
Different brands offer a variety of styles of luggage with a range of features to satisfy the needs and tastes of the most discerning riders. Purchasing a full luggage system provides all of the options available as a matching set. The owner is able to attach and detach the pieces as needed.
Don't Buy for Looks Only
Accessorising one's motorbike allows a rider to personalise the look of his or her bike. However, when a buyer chooses luggage based primarily on its looks, he or she discovers that their acquisitions do not meet their needs. It is the wrong size or does not function in a way that the rider needs it to. "Form follows function" is a good rule to follow.
Determine the primary reason for buying the luggage, as well as the personal specifications one needs. For a person who merely rides his or her bike for normal transportation such as to and from work, as well as to the market, a tank bag likely provides adequate room for stowing necessities. If the buyer intends to do extensive touring, buying a full set referred to as a luggage system is a good idea. These include panniers and a tank bag or a top box to provide ample storage space. Consider hard cases with locks for frequent travelling.
Don't Overlook Buying the Necessary Hardware
For mounting top boxes, luggage racks are essential accessories. They are mounted behind the seat either directly to the motorcycle or to a sissy bar. Some versions come equipped with a sissy bar. They are bolted onto the bike to become a fairly permanent addition and ensure that the attached luggage is secure. This ensures the safety of one's belongings, oneself, and other drivers on the road.
When purchasing a luggage rack, it is important to make sure that the rack is compatible with the bike on which it is to be mounted to ensure that it fits. This is easily achieved by choosing one that is made by the manufacturer of the particular motorbike that is being accessorised. Another option is to research the various choices to verify that they match the bike. It is also important to obtain the appropriate mounting hardware if it is not included.
Shopping on eBay for Motorbike Luggage
Once you have decided to accessorise your motorbike with luggage, shop conveniently from your personal computer and go on the eBay website. To conduct a general search, enter " motorbike luggage" into the search bar. This shows you the products that fit those keywords and are provided by vendors from around the world.
To perform a more limited search, enter descriptive words and phrases that match the items that you seek. For example, type " motorbike saddle bags ", "motorcycle tool rolls", or " motorbike luggage racks " into the search bar on the eBay home page. If you have a preference in manufacturers, type the particular product including the brand name, like " Harley-Davidson saddlebags ", "Honda tank bags", or " Oxford panniers ".
Buying Motorbike Luggage on eBay
To determine exactly what luggage you intend to purchase, it is a good idea to examine the options. Look carefully at the photographs that accompany the product listings, then read the descriptions carefully. Peruse the information of the different pieces of luggage that seem likely. Compare aspects such as price, condition, colour, material, and quality. Choose the luggage that has the greatest number of optimal aspects for a price that you are comfortable with.
Conclusion
In conclusion, it is necessary for a bike enthusiast to carefully research his or her options before buying motorbike luggage. Panniers, or saddle bags, attach on both sides of the bike to provide ample storage space for touring. Trunks, sometimes called cases or top boxes, attach behind the seat or on a luggage rack and also offer extensive room for stowing possessions while on the road. More modest storage is available in the forms of tank bags and tool bags. These offer enough space for small items and are less bulky than the other options.
Riders have their own preferences. Although there are many attractive pieces to choose from, choosing pieces that fit well and function how the buyer needs them to is more important. Large luggage is optimal for toting many belongings while travelling. Small pieces are better for day to day use. With an extensive selection of large and small pieces, eBay is a great place to find the luggage needed for riding enthusiasts.