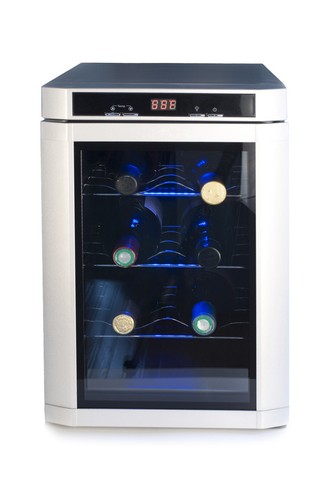 Refrigeration equipment is an essential part of any commercial kitchen or food preparation area. Understanding what to do and what not to when shopping for this type of equipment makes it easy to find the perfect units. Several aspects should be taken into account. Choose the right type of refrigerator and know what is available. Consider easy care and maintenance to avoid contamination of chilled foodstuffs. The temperature range should be suited to the needs of the business. Different food stuffs react differently to bacterial contamination and some are better breeding grounds than others. Ensure that the units chosen can chill foods to the level required by legislation and the Food Standards Agency.
Although it may be tempting, avoid using residential products in commercial settings. Research the brands and models available to ensure that the unit chosen works as it should and keeps doing so for as long as possible. Consider buying used equipment to save money, but know how to evaluate these items before buying. Checking specific components allows the buyer to establish the general condition of the item. In some cases, repairs may be necessary; find out what repairs cost, including replacement parts and labour, before buying. Refrigeration equipment is available from specialist retailers and online from eBay.
Do Consider the Use of the Refrigeration Equipment
A wide range of refrigeration equipment is available. The two most common types are reach-in and walk-in units. A reach-in refrigerator allows users simply to open the door and reach in to collect whatever they need. Walk-in units are larger and users can walk into these to collect whatever is required from spacious interior shelves. In addition to these two basic types, a range of display fridges and freezers are available. Choose equipment that is the right size, with the right type of shelving to display the goods on offer properly. The table below lists the additional types of refrigeration equipment with a short description of the usage.
Type of Refrigeration Equipment

Usage

Bars, cafes, sandwich shops, and restaurants

Easy to see contents

Compact, usually fits under the counter

Can store smaller items that are used often in addition to storing bottles

Bars and clubs

Designed to store bottles

Access at the top of the unit

Refrigerated food serving station

Restaurants and cafes

Keeps cold food at an optimum temperature

Shops, coffee shops, bakeries, and restaurants

Keeps food cold while on display

Look for rotating shelves for maximum utility

Stores ice cream at an optimum temperature

Customers can see the stock while staff are serving from the other side

Bars, commercial, and residential kitchens

Space saving option

Spacious

Easy to access
Some fridges are designed for particular types of functions, such as preparing pizza or sandwich making. They are designed to allow users easy access to chilled ingredients while preparing food. Consider a unit with a worktop and refrigerated cabinets for food preparation areas.
Do Consider Care and Maintenance
The refrigeration equipment chosen should be easy to care for and maintain. Excellent food hygiene is crucial and keeping equipment clean is an essential part of every catering and commercial food preparation business. Stainless steel is an old favourite in kitchens as it is easy to clean. When choosing smaller units, opt for equipment with removable shelves and accessories to make cleaning them easy. With larger units, ensure that there are no awkward nooks and crannies that can trap dirt and prove near impossible to keep clean.
Do Choose the Right Temperature Ranges
Ensure that the unit chosen covers the temperature ranges required. Temperature settings differ for different products. It is best to choose equipment with built-in temperature sensors. Legally, cold food must be kept at 8 degrees Celsius or below unless it is in the process of being used in food preparation. To keep bacteria and contaminants from spoiling raw ingredients, refrigeration may be necessary even during food preparation. If food is on display, it can be kept above 8 degrees for four hours, but must be discarded if it is not used or sold. Freezing food at below 18 degrees prevents bacteria from multiplying. More information on food temperatures is available from the Food Standards Agency.
Don't Use a Residential Refrigerator in a Commercial Setting
While it may be tempting to simply use residential fridges, this is not always a suitable option. Commercial refrigeration equipment is designed to keep cool in warm environments and has better insulation and improved cool air dispersal. The compressor on this type of unit is more powerful and can deal with working harder as doors are opened more often, allowing cold air to escape. They are generally easier to clean and maintain, saving time and staff costs. More advanced models are able to record temperatures, making it easier to complete temperature logs as required. In addition, residential fridges are not as durable as commercial units and require more repairs over their useful life spans.
Don't Buy Without Researching the Brand and Model
As with all major equipment purchases, research the brand and model before buying to ensure that the equipment performs as required and lasts as long as possible. Customer and expert reviews are excellent sources of information. Other users are able to point out design flaws or excellent features as they make use of the units on a daily basis. Alternatively, choose a trusted brand and determine which model is best for the business.
Don't Ignore Used Refrigeration Equipment
Buying used refrigeration equipment is a great way to save money. Those who are starting new businesses understand the need to keep costs down. The secret to finding the right used equipment lies in evaluating the items available for sale. Check the gaskets, cabinet, and walls for cracks, mould, or rust. The evaporator, condenser, and compressor should be running well. The lights should go off when the door is closed. Establish where and what is was used for previously; a refrigerator that was used in a busy kitchen has seen more use than one that only stored items that were used occasionally. Check the type of refrigerant used to ensure that it complies with contemporary standards and does not have to be replaced. If the unit requires repair, determine how much this costs, including labour, before buying.
Buying Refrigeration Equipment on eBay
Buying refrigeration equipment on eBay is easy. Simply type a phrase, such as "white walk in refrigerator") into the search field, which is displayed on every page, to see the items available for sale. Refine your search by choosing the most suitable item features. To narrow or expand your search results, use the advanced search function.
Evaluate the Item
Before buying on eBay, take a moment to learn about the item. The item listing page, which is accessed by clicking on an individual product, contains all the information that you need to do this. It includes details such as the full item description, buying options, postage and packaging costs. When buying something as bulky as a refrigerator, pay close attention to the delivery costs.
Communicate With the Seller
The refrigeration equipment is an investment for the business, so it is important to purchase the right item for your requirements. If you have any questions, contact the seller using the "Ask a question" link. Make note of the seller's accepted payment methods and feedback information. Click on the number next to the seller's username to see his or her feedback. This allows you to see what other buyers think of a specific seller's products and customer service before making a commitment to buy.
Conclusion
Buying the right refrigeration equipment is essential when working with food or cold beverages. Food hygiene standards are enforced by legislation and these prescribe storing food at specific temperatures to avoid contamination and to protect customers. Do keep the equipment clean. It is important to choose units that are quick and easy to maintain. In addition, do consider how the refrigeration equipment is to be used. Some units are better suited to kitchen food storage, while others allow the display of tantalising tidbits to draw customers and showcase the wares available.
Don't use residential fridges in a commercial setting. These units are not designed to deal with the higher demands of restaurant kitchens. Doors are opened more often, allowing cold air to escape. This means that the refrigerator has to work harder to chill the contents and could lead to food spoiling because of higher than prescribed temperatures. For added peace of mind, don't buy refrigeration equipment without researching the brands and models that are available. Don't ignore used equipment as it is an excellent way to save money, especially for those who are starting a new business and feeling the strain of investing in a large amount of equipment. eBay sellers offer a wide range of new and used refrigeration equipment at competitive prices, making it easy to find exactly what is needed to keep food chilled and customers happy and healthy.