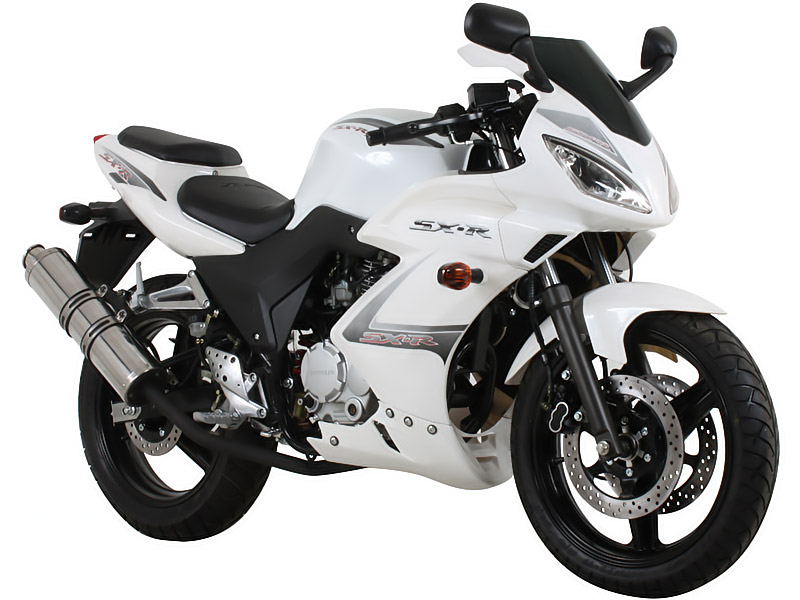 There are a number of reasons why individuals choose to own motorbikes, including using it for a low-cost mode of transportation and for the adventure of riding it. Whatever the reason, it is important for owners to have their motorbikes routinely serviced and repaired as needed. Individuals who are mechanically inclined can perform the routine maintenance needed on their motorbikes if they prefer that to paying someone to do it for them, and they could even handle necessary repairs and desired improvements as well.
Because of the various brands of motorbikes currently on the market, the first step for prospective buyers looking to buying motorbike parts is to determine which make and model of motorbike they have. Triumph motorbikes are incredibly popular in the UK, so finding spare parts for these motorbikes should be fairly easy. Before buying Triumph motorbike spare parts, prospective buyers should keep a couple of factors in mind when shopping for parts, such as spare part compatibility and quality, aftermarket considerations, as well as many pitfalls to avoid.
Do Know the History of Motorbikes
The first motorbike was little more than a safety bicycle with an internal combustion engine added on. Gottleib Daimler introduced the motorbike in 1885. Over the ensuing years, many inventors and manufacturers introduced their own motorbike models, some of which provided vast improvements over older designs. It was not until after World War I when motorbikes became popular among consumers. Some of the motorbike manufacturers who began producing consumer motorbikes in this era are still producing high-quality motorbikes today.
History of Triumph Motorbikes
The Triumph Cycle Co. got its start in 1884 when founder Siegfried Bettmann started his own import and export company and began selling sewing machines and bicycles. A few years later one of his partners advised him to start manufacturing his own bicycles rather than importing and selling other companies' bikes. The company imported its first motorbike in 1895, but because of the strict laws regarding motorised vehicles, the company decides not to manufacture motorbikes at this time.
Once the law was repealed, Triumph's engineer, Mauritz Schulte, designed the company's first motorbike, which was essentially a Triumph bicycle with a two-horsepower engine attached. In 1903, Triumph opened its first subsidiary in Germany, and by 1907 the company was producing 1,000 motorbikes each year. More than a decade later, the company is still going strong and producing quality motorbikes.
The Three Do's to Consider When Buying Triumph Motorbikes Spare Parts
There are several things prospective buyers should do when shopping for Triumph motorbike parts. Keeping these three things in mind when shopping can help buyers find the best quality parts at the best prices and can help them keep their Triumph motorbikes in tip-top shape.
1. Do Check for Spare Part Compatibility
A prospective buyer can purchase the perfect spare part for a Triumph motorbike, but if the part is not compatible with his or her bike, it is essentially useless. When searching for spare parts for any Triumph motorbike, buyers need to confirm that the parts work on their motorbikes before making a purchasing decision.
While some parts are compatible with a wide variety of Triumph models, others, such as fairings, are designed to fit specific models. Using parts that were not designed for a specific Triumph model could result in a motorbike that does not function properly or does not work at all. This could result in motorbike damage as well as injury to the rider and should be avoided.
2. Do Consider Spare Part Quality
Perhaps the most important thing prospective buyers can do to ensure the parts they purchase for their Triumph motorbikes serve them properly is to ensure they are the highest quality parts they can find. This is important because inferior parts tend to wear out more quickly, which means more frequent repairs.
Additionally, inferior parts could end up causing damage to other parts of the motorbike. These additional repairs typically wind up costing way more than simply purchasing a quality part from the very beginning. While some consumers may find it difficult to determine quality, especially if they have not had to purchase too many spare parts yet, the first thing they should do is a little research to determine the average price for a specific replacement part. While prices vary from retailer to retailer, individuals should steer clear of prices that seem too good to be true.
3. Do Consider OEM or Aftermarket Triumph Motorbike Spare Parts
As prospective buyers shop for spare parts for Triumph motorbikes, they should notice that some of the parts are manufactured by the motorbike manufacturer, in this case, Triumph, while others are manufactured by third-party companies.
While some motorbike owners believe that original equipment manufacturer (OEM) parts are higher quality than aftermarket parts, the truth is there are plenty of high quality aftermarket parts. Typically, aftermarket companies develop their parts by reverse-engineering the OEM parts, which means they also have the opportunity to work out all the kinks, and therefore, some aftermarket parts are actually constructed better than OEM parts.
Oftentimes, OEM parts are more expensive than their aftermarket counterparts because they are manufactured by the original manufacturer and they can get away with charging more money than aftermarket manufacturers. Individuals looking to buy the best quality parts on a budget should definitely consider aftermarket parts because of this price difference.
Two Don'ts of Buying Triumph Motorbikes Spare Parts
Just as there are things prospective buyers should do when shopping for Triumph motorbike parts, there are also some important things that buyers should not do, especially if they do not want to waste their money or cause damage to their motorbike. Prospective buyers, especially those who are new to purchasing motorbike parts and working on motorbikes, should also keep the dont's in mind when buying any parts for their motorbike.
1. Don't Skimp
Quality really does matter, especially when shopping for parts for a Triumph motorbike's engine or other parts that deal with safety, such as the motorbike's frame and brakes. The best rule for prospective buyers to use is to buy the best parts they can afford. This rule can not only prevent unnecessary repairs, but it could end up saving a person's life. Prospective buyers should beware of any deals that sound suspicious and should inspect each part carefully before installing it on a motorbike.
2. Don't Install Parts Improperly
Individuals who do not have experience working on motorbikes should consider getting some training or at the very least soliciting some help from someone who knows what they are doing. Barring these two options, motorbike owners may want to consider having a professional mechanic install parts or perform repairs on their motorbike. While it may be tempting for do-it-yourselfers to want to give motorbike repair a go, improper installation could cause damage to the bike and could seriously injure whoever is on the motorbike when it malfunctions.
Buying Triumph Motorbike Spare Parts on eBay
Prospective buyers may find some spare parts for Triumph motorbikes at local auto parts or motorbike parts stores; however, the best selection can be found online. When shopping online, buyers should check a variety of retail sites, including eBay, before making a purchasing decision so they can get the best possible price on the parts they need.
If you want to look at the listings for Triumph motorbike spare parts on eBay, go to the site's home page and type your search phrase into the box. While you could just search for all Triumph motorbike parts, you can narrow down your search results by searching for specific parts, such as brakes or fairings. Adding in more detail, such as the motorbike model might be helpful; however, you may eliminate valid listings by being too specific.
Before making a purchasing decision, prospective buyers should read through the listings carefully to determine exactly which motorbike parts are being sold. Buyers who are unsure of compatibility should do the research to confirm the parts are compatible with their motorbike before purchasing. Buyers should also take a look at the seller's return policy to determine whether the part can be returned if the buyer is not satisfied with it or if it is not compatible with their motorbike.
Conclusion
Many motorbike owners take pride in maintaining their motorbikes properly and upgrading them to improve performance or create a unique look. Regardless of the reason for needing spare parts, motorbike owners should be sure to purchase parts that are designed for their specific Triumph motorbike model and strive for the best possible quality they can afford for a smooth running motorbike that continues to provide excellent performance for years to come.
Before deciding to purchase any spare parts for their Triumph motorbike, motorbike owners should shop around to be sure they have found the best quality part and the lowest price, though they should also stay away from any parts that do not look like they are high quality or do not appear to be the right part. Keeping the do's and don'ts of buying Triumph motorbike spare parts in mind, prospective buyers can find the perfect parts for their Triumph motorbikes on eBay.