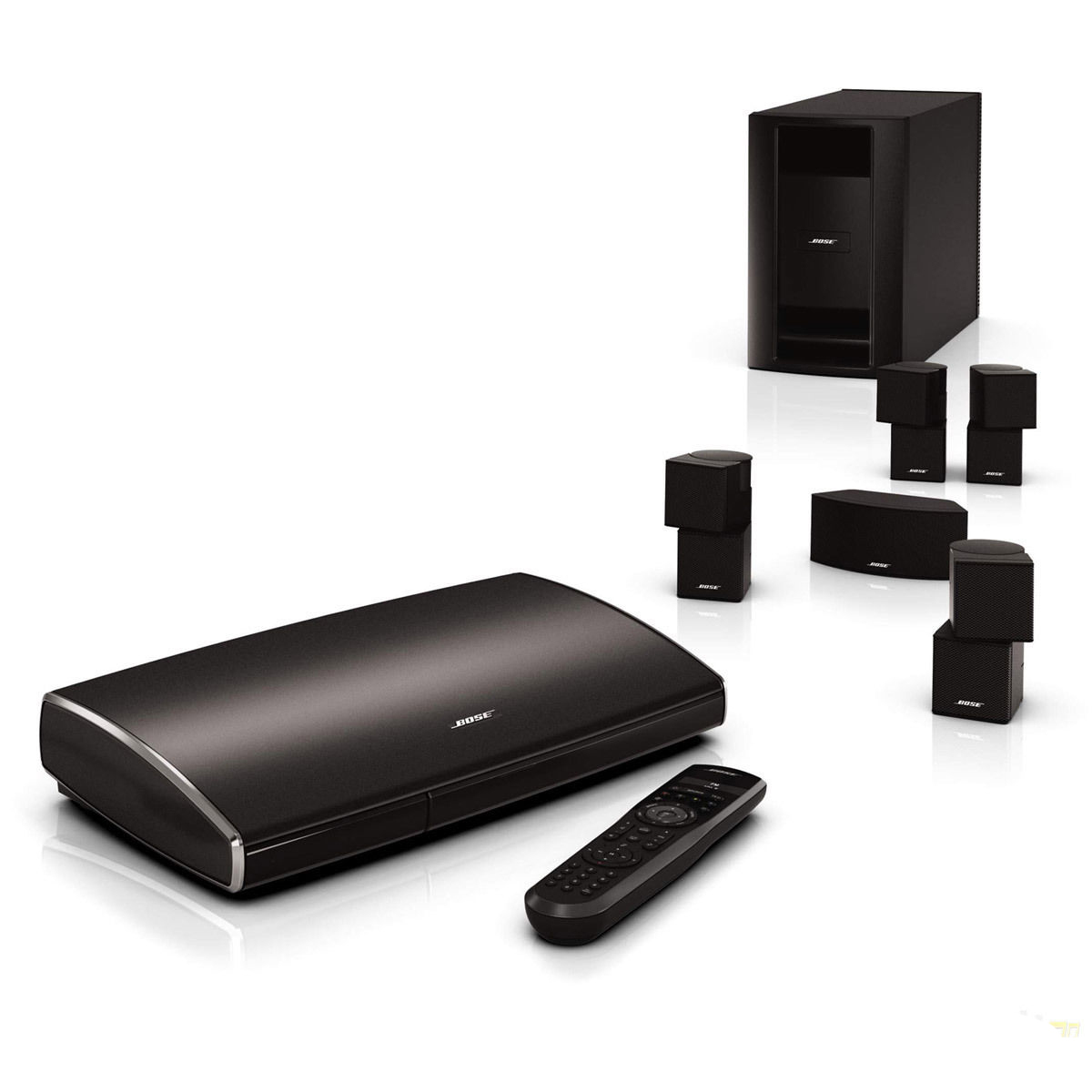 When buying used home cinema accessories, it is important to be aware of several points that should be considered and also a number of things that should be avoided. Buying new accessories is more straightforward, but purchasing used components brings additional concerns, as it must be checked that they are in good condition. This guide highlights some of the more important considerations to make when buying used home cinema accessories, as well as outlining some of the most commonly bought items.
Do Ensure Products Are as Described
Buying used products can be more unpredictable than buying new, especially when the condition of the item is harder to determine. Purchasing from a high-street store that offers used home cinema accessories means that buyers can fully appreciate the state that the accessories are in. However, when purchasing online, the only tools available to gauge an item's condition include the description offered by the seller and any pictures that are displayed. Still, pictures can be poorly positioned or of a low resolution and descriptions can be lacking. Having purchased an item from an online medium, there are still options if an item is not as described. A resolution should be sought through communications with the seller, but in the event that this is not possible, the website can generally offer assistance if a violation of terms or deception has occurred.
Do Compare Used Prices Against New Accessories
Although used accessories are often cheaper than their new counterparts, their prices do not always justify purchasing an older component. Many used accessories face disadvantages, such as wear and tear, cosmetic blemishes or an expired manufacturer warranty. If making a decision between purchasing an old or new model, the savings made should be worth the disadvantages that accompany owning a used model.
Do Consider Purchasing a Warranty for Expensive Products
In most cases, used items will not have a valid, current warranty, unless they have been owned for less than a year. Although used, home cinema systems and accessories can still cost a considerable amount of money; thus purchasing a warranty, in case the item suffers from any technical problems or malfunctions, should be considered.
Don't Use Damaged Connections
If purchasing a used home cinema accessory, avoid using any components with damaged connections. Using a component that has an exposed wire for example, can lead to either health and safety issues, such as electrocution, or can cause a power surge, which can damage other appliances that are connected to the system. If a used item has been purchased and contains exposed or damaged connections, then it should be returned to the sender and a refund requested.
Don't Position Speakers Close to Walls
The sound quality of a speaker can be affected by obstructions near to the component. This includes walls, other components, and furniture units. Speakers should always be positioned in a relatively clear, open space, where possible, and there are speaker stands and other units available to help elevate these components away from the floor. Speakers should also be bolted securely to their base, whatever that may be. Speaker stands generally have inbuilt bolts for such a purpose, though furniture units will not. This is important because when speakers are turned to a high volume, they can move and rattle from the vibrations caused by the sound, thus affecting sound quality.
Don't Overload Adapters
Many plug sockets will be required for home cinema systems that use numerous components, including stereo systems, games consoles, speakers, projection or television sets and mp3 docks. A corresponding number of cables will also need to be purchased and suitable plug socket adapters will be important to ensure that a sufficient number of connections are possible. One important point to remember is that adapters should not be overloaded, which can happen when adapters are connected to other adapters in order to attempt to boost the number of available connections. This can cause a power surge, which can damage components installed within the cinema system, and even electrical fires; therefore, adapters should only connect to individual plugs.
Choosing Used Home Cinema Accessories
There are various different types of accessories available for home cinema systems, from large components, such as speakers, to small essentials like cables and remote controls. All of these accessories can be purchased in used condition to save costs, providing that they are in a safe operable condition with no exposed writing. The table below lists a number of the most popular purchases within the field of home cinema systems, all of which are suitable to be purchased in used condition.
| | |
| --- | --- |
| All-in-one home cinema systems | One of the easiest ways to set up a new system is to purchase a fully prepackaged setup, which generally contains a predetermined number of speakers - 2, 3, 5, or 7 -, as well as a subwoofer, amplifier and connection cables. This option is cheaper than purchasing individual components, also known as separates,, though carries the disadvantage that there is no choice involved in selecting preferred components. Furthermore, the cables included as standard are often of a cheap build. When purchasing a used system, it should be considered to ensure that all connective wires are intact and not exposed or frayed. |
| Speakers | Speakers are the central component of a home cinema system, with buyers generally including the aforementioned number of speakers in their system: 2, 3, 5, or 7 units. The first 2 or 3 speakers are usually positioned with the television unit, either beside or underneath the set, depending on the speaker size. Further speakers are placed at the rear of the room to create a surround sound system setup. |
| Soundbars | A sound bar is a horizontal or vertical arrangement of speakers, housed within a solid unit. The advantage that this brings is that it can be easily stacked with other speaker units or with different components. |
| Projectors and screens | To complete the home cinema system and gain the full experience of a public cinema, projectors can offer 720p and 1080p resolution pictures on a wide projection screen. They can also be very space efficient when mounted on the ceiling or a wall. If purchasing a projector used, buyers may need to replace the lamp within the unit, as extensive use can wear down the lamp's life. |
Further Purchases to Consider
Other accessories that may be required alongside the purchase of a home cinema system or home cinema components include surplus cables to bridge connections to all components within the system. As these systems can include video games consoles, stereos and television or projection systems, there could be many additional cables required. In order to satisfy the recommendations of speaker positioning above, it may be worth purchasing additional furniture units or stands. These can be found very inexpensively online or on the high street, often in as good a condition as a new unit.
Finding Used Home Cinema Accessories on eBay
Used home cinema accessories are sold on eBay for a very low price in comparison to those sold new in high street stores and by online retailers. These types of items are found under the Electronics & Technology heading of the website, which is one of the many main product headings that can be accessed from the main eBay homepage, by looking down the left-hand side. From here, buyers should click through into Sound & Vision in order to access the various subcategories that contain all home cinema accessories, including media players, separates and general accessories.. Used accessories specifically can be found by filtering the product listings by condition, which is one of the many product filters that can be seen down the left-hand side of the search results page.
Conclusion
There are a number of considerations to make when buying used home cinema accessories, including making price comparisons, positioning speakers for optimal sound quality and avoiding the use of connections that are frayed or exposed. These home cinema systems can be bought in either an all-in-one package, containing all of the necessary components and cables to install a full system, or as separates, which are individual components that one must connect, ensuring compatibility. Products on eBay are broken down into categories that make locating a specific item much easier. Used home cinema accessories are located under the Sound & Vision category, an area of the website that can be found under the Electronics & Technology heading.