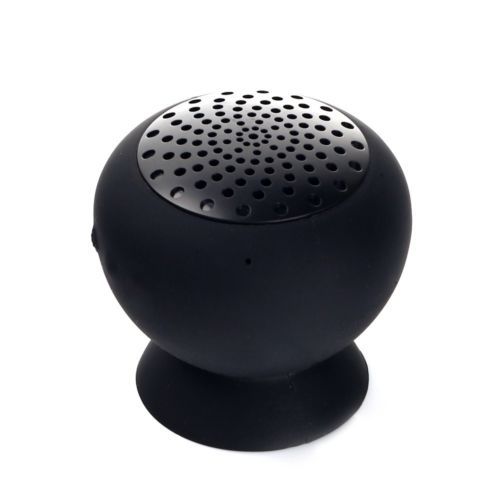 Although there are always plenty of second hand mini speakers to choose from, the sheer variety of different features these can offer may sometimes make it difficult to settle on a particular device. When this happens, it can sometimes be useful to take a step back from the decision making process and think about the potential advantages and disadvantages offered by various designs on offer. However, when really stuck, a list of do's and don'ts about the purchase of small second hand speaker systems can provide some much needed help.
Do Make a Desirable Features Checklist
When purchasing a more technical device, such as a set of mini speakers, it is always useful to have a clear idea of what features the device must have. While researching the purchase, think about creating a checklist of the more desirable features offered by the various systems. Once completed and prioritised, this checklist can then be used to discover which of the used mini speaker systems will offer the best match.
Don't Buy an Incompatible Mini Speaker System
Several types of mini speaker systems, for example docking stations, are designed only for use with a single intended product as their sound source. Also, many wireless devices may only be used to amplify equipment that is compatible with their version of Bluetooth. Therefore, always take time to establish that the intended devices are definitely compatible before committing to the speaker's purchase. If there is any question mark over the speaker's suitability for use with the intended sound source, consider contacting the vendor for advice. If the vendor cannot provide definitive confirmation that the devices will work together, it may be best to move on and consider another set of speakers. Those with Bluetooth on their features checklist should remember that there are always plenty of other used wireless speakers to choose from.
Do Carefully Check the Used Mini Speaker's Specifications
When buying a set of used mini speakers, be sure to carefully check the listing details before committing to the purchase. Note the mini speaker's peak maximum power output to ensure the device will be capable of providing sufficient volume. With modular speaker designs, ensure that the desired number of speakers will definitely be included. Always check that all the necessary cabling, connectors, and accessories are also included. In particular, if the item is rechargeable, check that a fully working charger will be supplied. It can be a good idea to give preference to devices that include the original packaging and instructions. Little touches like this indicate a more organised seller, who is more likely to have taken good care of their mini speaker system.
Don't Forget to Properly Investigate the Different Designs of Mini Speakers
Many mini speaker manufacturers have used innovation to create niche products. There are mini speaker systems available that are designed to be clipped onto a guitar's neck, or inside a bicycle's bottle carrier; there are also products which are completely waterproof. Without fully investigating the various speaker designs that are on offer a musician, cyclist or kayaker risks missing an item which has been designed specifically with them in mind. Therefore, it is always worth thoroughly investigating the full range of mini speaker products to discover the more niche designs that are available.
Do Ask About Returns
A speaker system which is regularly played at high volumes can suffer degradation to the loudspeaker cones. This can mean a significant loss of sound clarity, particularly at medium to high levels of amplification. Therefore when buying a used speaker system which has the possibility of performance or compatibility issues, always establish with the vendor what their returns policy is beforehand. There should always be the opportunity to check that the speaker system is in good working order, as well as suitable for use with the intended sound source, before the final decision to keep the item is made.
Don't Pay More than Absolutely Necessary for Shipping
Always check the vendor's location when buying a set of used mini speakers. An item which is sent from abroad can mean a longer wait and sometimes customs charges. If there is a problem, it will also be more expensive to return. If the speakers are to be used with a mains charger, this will also probably not have the correct voltage and plug type. Whenever battery powered speakers are remotely purchased, ask the vendor to remove dead items before posting to save on shipping costs. With patience, it may be possible to find a local vendor selling a suitable mini speaker system. Not only can money then be saved by collecting the item, but it can also be examined and tested before committing to its purchase.
Do Consider a New Set of Mini Speakers
Often the motivation behind buying a set of used speakers is to keep the cost of the purchase as low as possible. However, with advances in manufacturing technology, year on year the price of speakers is keeps on falling. Also, audio equipment retail is highly competitive, often forcing the vendors of new products to offer free shipping as an incentive. Because of the above, a used speaker system can sometimes cost almost as much as a comparable item bought new. Therefore, before committing to the purchase of a used set of speakers, always check their current retail price. A new product comes with a warranty and the additional peace of mind its performance has not been degraded by a previous owner.
Don't Buy Out of Date Mini Speakers
Most mini speaker manufacturers upgrade their products yearly. The new models tend to offer additional features and performance enhancements, usually without any associated increase in price. The pace of these changes can make used products that are only a few years old appear thoroughly old fashioned. Therefore, when buying a used mini speaker system, it is important to compare the features offered by the used device with those of the corresponding model that is currently available. Having done this, it may well be that the lower price of the used mini speakers no longer seems to represent quite such a good saving.
Do Consider a Set of Fully Featured Mini Speakers
Although it can mean paying a little extra, a pair of wireless rechargeable mini speakers can be the ultimate in style and versatility. These completely standalone devices can provide amplified stereo sound from any compatible wireless sound source placed within a 10 metre range. Wireless speakers are also available in a wide range of colours and designs. These range from sober conventional models, to outlandish neon glow in the dark shapes. As the cheapest of these wireless mini speakers can be bought quite cheaply second hand, there should be a style and price to suit every taste and budget.
Finding Used Mini Speakers on eBay
Every eBay page contains useful searching and browsing facilities. With so many items of used audio equipment available on eBay, finding the right mini speaker system should prove easy. To browse the used mini speaker systems on eBay, begin by expanding the All Categories menu located to the right of the search bar. Select Sound & Vision and navigate to iPod & MP3 Player Accessories and then select Audio Docks & Mini Speakers. To find used mini speakers, expand the Condition option and select Used, before finally ticking Portable Speaker Systems .
Conclusion
When making the purchase of a more technical piece of equipment, like a mini speaker system, it is always worth making a desirable features checklist. When opting to buy the speakers second hand it is important to first establish that the product offered is complete and in good working order. It can be a good idea to research the full range of mini speaker product designs, as well as the differences between the older and newer models. Thought should be giving to any compatibility and performance issues the used speakers might have. Establish beforehand what the vendor's returns policy is, in case of problems. Bearing in mind all the above, the idea of purchasing the mini speakers new may seem a more appealing alternative. However, anyone searching and browsing the huge eBay inventory of used mini speaker systems can be sure to find bargains aplenty.