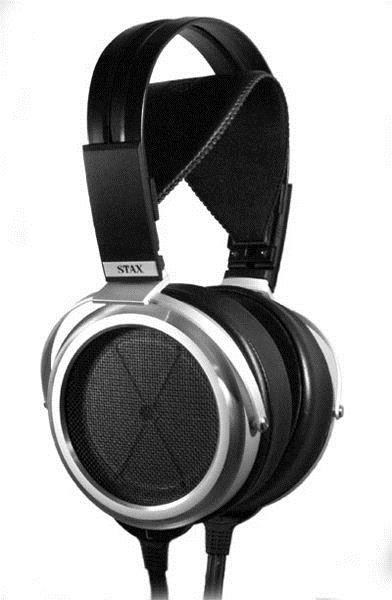 High quality headphones can make all the difference in how recorded music sounds. A great pair of headphones makes it possible to be surrounded by good music, shutting out noise and distractions. The best headphones provide clarity and balance that are in many ways superior to a live performance. Conversely, headphones that provide good quality reproduction, yet still allow sounds from outside to be audible, can be ideal for a person on the move. Used headphones are a good option for buyers concerned with cost and buyers who want to maximise their choices. New headphones aimed at audiophiles are expensive, and vintage headphones are often the best choice for use with a vintage stereo system. Buying a pair of used headphones is one way to get a good price on high quality equipment, and it also opens up a much greater selection of headphones, spanning decades.
Do: Think About the Listening Experience
Different types of headphones provide radically different listening experiences, and they are meant to do so. There isn't just one best set of headphones or set of features. Many factors go into determining how the headphones will sound and what uses they are fit for. A huge, technically sophisticated pair of surround-sound headphones may be able to create the all-encompassing musical experience that many crave for relaxation and music appreciation.
However, headphones can also be used to provide background music and a moderate degree of acoustic isolation for doing intellectually challenging work. That calls for a different type of design, perhaps with ear pads or open-backed ear cups. Headphones that will be used primarily for providing a beat and a fun soundtrack for walking or exercise have another set of requirements. For example, earbud and ear pad headphones are good for commuting because they provide music without completely blocking outside sounds, and ear canal headphones work well for indoor exercise because they stay put and provide acoustic isolation.
Don't: Wear Sound-Blocking Headphones on the Street
One corollary of this is that the most powerful, high-tech, hi-fi headphones, the ones that really shine when they are used as part of a home audio system, are not the best choice for a daily commute. Even putting aside the risk of theft or accidental damage, complete acoustic isolation can be dangerous. While in public, even while working in public, it is important to be able to hear voices and ambient noise. Both traffic noise and voices can warn pedestrians and bicyclists of danger on the road and help to prevent accidents. Appearing to ignore other people at work or in public can also cause problems. It is possible to listen to music without blocking out the world and in some situations, that is clearly the safest choice.
Do: Consider the Type of Music the Headphones Will Be Delivering
Some music fans love the sound of a booming base. Others want to appreciate the full dynamic and expressive range of classical music and jazz. Look for headphones that will do a good job reproducing the type of music that they will be used with. Some types of music thrive on power and on deep sounds, and they sound best on headphones with enhanced base response. Classical music is probably the most demanding genre. It is incredibly detailed, and it can be subtle and soft one minute, driving and acrobatic the next, and loud and bombastic at times, too. Aficionados of classical music, and jazz as well, will want headphones that can accurately and cleanly reproduce a wide range of dynamics and frequencies.
Don't: Be Afraid of the Specifications
In order to find the right headphones for a particular genre of music, first understand the demands of the music, and then learn about how the headphones' specifications affect musical reproduction. The sound quality is important. Take the time to understand how it works. This means reading up on impedance, sensitivity, and power input and output. It also means having a clear understanding of how the headphones' specifications need to coordinate with the specifications of any amplifiers or music players they will be used with. There is plenty of information available online that can help clarify these issues.
Do: Read the Reviews
Search for reviews of each product under consideration. If possible, look for reviews and discussions that address both the headphones and the sound output devices that they will be used with. This can be an enormous aid in eliminating headphones that aren't right for the set-up or that have problems that are not easily identifiable by looking at the specifications.
Don't: Just Take the Seller's Word For It
Sellers may say that their headphones are top quality audio technology or that they are the best choice for listening to certain kinds of music. This may be true, but it is best to confirm it by looking at the specifications and by reading reviews. It is worth it to do the research before buying, especially for expensive headphone purchases. Having a basic technical knowledge of headphones and audio specifications can also be helpful in bringing out their full potential, especially if they are equipped with a variety of controls.
Do: Be Aware of Design Issues That Affect Comfort
It is not always possible to try on a pair of used headphones before ordering. It is, however, possible to try headphones with a similar design, either by borrowing them or by trying them on at a shop. If possible, become familiar with how the various fit designs and earpiece designs work for long-term wear before making a costly purchase. Are the headphones heavy enough to cause neck strain? If they feature an in-ear design, do they tend to loosen or fall out, and are they comfortable to wear? Choose a headphone design that is fit for long term use. Also, be aware that comfort issues will not be the same for everyone. A single pair of headphones may be perfectly comfortable and stable for one person and absolutely horrible for another.
Don't: Forget to Check For Connectivity
It may seem obvious, but headphones need to be able to plug into any amplifier or music player that they are going to be used with. Most modern digital music players and almost all portable music players feature a 3.5 mm output jack. Stereo systems often use one or more 6.35 mm plugs. Use adaptors cautiously.
They can reduce the quality of the sound, and the need for them may indicate that the music player and the headphones are not really compatible. Be aware that headphones will be limited by the limitations of the input. The plugs need to match, but the format needs to match as well. For example, in order for headphones to be able to reproduce sound in proper stereo or surround-sound, the input needs to be in a compatible format.
Buying Used Audio Headphones on eBay
eBay has a vast selection of used headphones available for purchase. To find the used headphones on eBay, begin by clicking on the Electronics & Technology menu on the homepage, and select Sound & Vision from the pull-down options. Headphones are one of the alternatives under Sound and Vision. To limit the search to used headphones, scroll down to the condition options on the left-hand column and check both Used and Seller refurbished for eBay's full selection of headphones that have been categorised by owners as used and fully functional.
Alternatively, select For parts or not working for broken headphones that can be repaired or used as sources for spare parts. Once the options have been narrowed to used headphones, it is possible to further limit the options according to earpiece design, fit design, features, colour, connectivity, brand, cost and item location. For example, it is possible to view a selection of Home Audio & Hi-Fi headphones or to limit the results to Portable Audio headphones.
Conclusion
For high quality personal audio reproduction, a good pair of headphones is invaluable. They can be a planned part of a mobile workspace, aiding in concentration and adding to productivity. Headphones can also help to create a private acoustic space that provides an escape from the stress and distractions of everyday life. Used audio headphones open up the entire history of audio reproduction, and they also provide an opportunity to find the lowest price on newer products. Used headphones are a wise option to consider when seeking a better selection or the very best value.