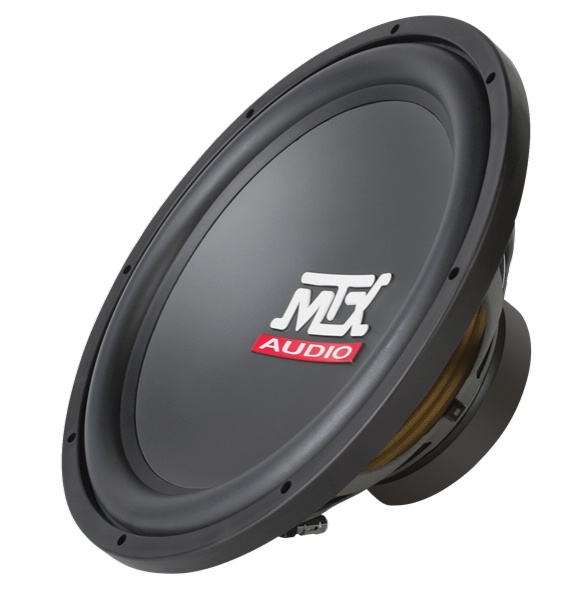 Subwoofers are speakers that are designed to enhance the listening experience while watching movies or listening to music. By generating the low frequencies, they give depth to music while adding authenticity to film audio. Individual preferences and tastes play an imperative role in deciding on the most appropriate type of subwoofer, but there are several other components to consider as well. Bass fans who adore a thumping beat may well emphasise power, but there are some lesser known features that generate enhanced audio. Creating multi-layered sonic sound demands specialist knowledge, particularly in today's complex world of home theatre surround sound and variable music genres. Remember to concentrate on these do's and don'ts before making a subwoofer purchase.
About Subwoofers
Hi-fi enthusiasts of the past only used subwoofers if they were reggae fans, but most of today's music genres demand low-frequency definition. Even classical music makes use of bass instruments that need to be expressed in a defined, multi-tonal way. Quality subwoofers generate clear, undistorted energy at all ranges to suit the pitch of every possible bass instrument. Typically, they are integrated into a sound system through satellite speakers and one subwoofer,, which are stored in individual cabinets. Their task is to handle the two lowest octaves, but the acoustics of the room they are used in has an impact on bass performance as well. Production of bass takes plenty of energy. A dedicated subwoofer allows the satellite speakers to perform at their optimum without stealing power and clarity from higher octaves. In the absence of dedicated bass speakers, satellite speakers are overburdened, which muddies the precision of the overall sound.
Choosing Subwoofers
Consumer choices for subwoofers are intricately linked with their music preferences and the type of performance they want from their sound systems. Those who enjoy bass-heavy music are more demanding of subwoofer power than string-quartet fans. The size of the room can potentially destroy the clarity of even the most powerful subwoofers, making placement an imperative consideration. Motivated audiophiles who are handy with tools are likely to choose their components separately, while cash- and time-poor consumers seeking a simple solution tend to prefer integrated systems.
Number of Components and Layouts
| | |
| --- | --- |
| Single Subwoofer | When listening to audio indoors, it is easier to hear frequencies below 100 Hz when they are produced through an omnidirectional speaker. The human ear cannot pick up phase differences produced from more than one satellite, which is why it is usually unnecessary to use more than one subwoofer. |
| Two ported subwoofers | In rooms that aren't perfectly rectangular, a single subwoofer can produce disappointing results in some seating areas. In this case, two subs can be placed symmetrically in opposite corners of the room, delivering clarity and power to every seating space. In this case, subwoofers need to be identical so that frequency is not muddied by audio variations. |
| Ported and Sealed Servo subs | Rooms that create placement challenges because of their odd shapes can be conquered by using four subwoofers. Multiple subs also offer a dramatic sound experience for home theatre fans. In this scenario, it's imperative that each subwoofer is perfectly integrated, preferably with universal calibration. Odd numbers of subs deliver staggered audio to all seats in the room and are thus not optimal. Using more than four subs tends to create more problems than it solves. |
Decor Considerations and Connectivity Tactics
No consumer wants their high-tech audio hobby to clutter up their living room decor with masses of tangled wires. Audiophiles planning an outdoor speaker system need to consider the impacts of the elements on their costly technology. At times, wireless subwoofers are a solution for poolside parties, while a number of wiring systems can enhance sound in certain circumstances.
| | |
| --- | --- |
| Biwiring | Subwoofers that use different connectors for tweeters and subwoofers produce higher definition across all sound ranges. Dedicated subwoofers with binding posts for both high and low frequencies generate the kind of sound quality that most audiophiles can instantly recognise. Less fussy consumers seeking budget-friendly solutions find lighter price tags on subwoofers bearing spring clips on entry level speakers.. |
| Wireless | Wireless transmitters usually take additional power from an external or inbuilt amplifier. The latter produces a higher wattage and horsepower, which helps them to generate a more controlled sound. Subwoofers can be bought with adaptors. Alternatively, existing subs can be customised using wireless audio adaptors. High-resolution adaptors capable of more than 2.4GHz produce uncompromised sound quality. |
| Space Savers | Vehicle specific subs are made to blend into the interior cabin. They are secreted away in hard-to-spot locations and coloured to suit the car's interior. Powered subs produce bigger bass, but all vehicle subs are compact, which reduces much of their sonic oomph. |
| Cables | Subwoofer cables are not all created equal. Low frequencies require conductors that transmit bass signals well. Copper conductors with insulation generate defined sound that blocks out electromagnetic interference. Gold plated connectors are a costly addition that ensures high definition. Extended cable lengths allow audiophiles to hide their cables beneath flooring or through ceilings, while double shielding keeps sound clear of radio frequency interference. |
The Details
Subwoofer specifications are vastly disparate and complex, but it is these details that make or break the quality of sound they generate. By adapting specifications to each unique need and preference, those trying to buy on a budget can funnel additional funds into the facets that they prioritise most, while saving money on less important features.
| | |
| --- | --- |
| Power | Passive subwoofers receive their power from the amplifier. For those who enjoy bass-heavy sounds, external power sources can be too draining on definition, particularly in large rooms. Active subwoofers are powered from an internal source, leaving the rest of the system with the power it needs to perform. This not only ensures a potent bass, but defined mid ranges and tweeter output as well. |
| Enclosure | Sound is altered by everything surrounding its source, making mounting and enclosure a dynamic influence on output. Audio addicts with money to spare choose sealed enclosures which keep front and rear sound waves separate to improve low-frequency output. Vented enclosures funnel low bass frequencies from the front and rear, resulting in less distortion. Fibre board is a high-density material that eliminates vibration to produce high-definition sound, while plywood offers an inexpensive option that can be prone to rattling. A variety of materials and enclosure styles are available from eBay, allowing consumers to balance their quality and monetary needs. |
| Sensitivity | When the balance between power and sensitivity is struck, sound carries further with more efficiency. When the decibel measure of sensitivity is higher, power is drawn more effectively and sound becomes more intense. A rating of above 90dB will improve output only when overall performance is high. This quality blend comes with a heftier price tag, but spendthrifts can achieve a more affordable output quality within the 89 to 95dB range. |
| Voice Coils | Single or double voice coils influence whether a system can be wired in parallel. Dual coils allow for a more flexible arrangement of wiring which generates more power without decreased impedance so that the amp's output is maximised. It has become easier to find subwoofers with an impedance range of between 2 ohm and 8 ohm. |
Finding the Right Subwoofer
Online recommerce sites allow consumers to find higher-quality subwoofers with lighter price tags. To find the ideal balance between quality and affordability, browse through eBay's Home Speakers and Subwoofers listings, which is accessible from the home page's Shop by category drop down menu. Refine the search by checking off preferred brands, purchase options and subwoofer features. The search feature on the top right of every page allows buyers to access specific products, while the customer support button offers novices a step by step guide through the registration and purchase process.
Conclusion
A subwoofer is an essential piece of equipment when looking to enhance the audio experience. Despite the importance of subwoofer performance on sound, buyers should approach their purchases with an emphasis on the holistic relationship between the amplifier and speakers they intend on using. Sound system components should work together harmoniously, delivering high-volume sound that will not put speaker integrity at risk. Subwoofers are only as powerful as their positioning. Corner floor placements and dense enclosures will allow new woofers to achieve sound akin to a supersonic boom. Checking and researching online sites such as eBay is a really useful way to ensure a safe purchase.