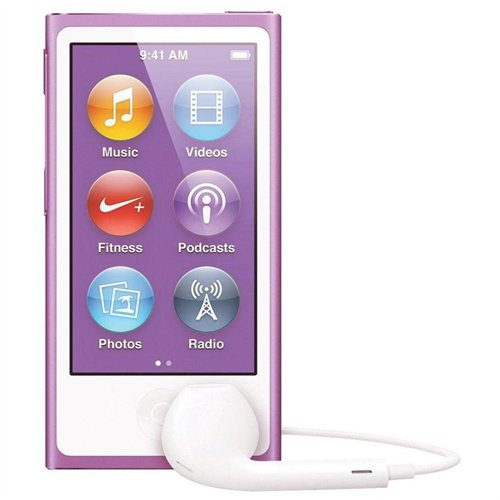 Some accessories are an essential part of using an iPod. At a minimum it's necessary to have a means of charging and a means of making sound: either headphones, or speakers. A dock fulfils both of these functions at once. Other kinds of accessory, such as cases and screen protectors, are a way of protecting the iPod from damage and therefore of extending its life. In the final category are those accessories used for specific purposes or just for fun, such as wristbands that connect to an iPod Touch and track all sorts of health-related information. This guide doesn't cover these specifically, but a lot of the dos and don'ts in other categories will be applicable to them too. Buying second hand is a good way to save money on iPod accessories, but there are certain guidelines to follow to make sure that what looks like a good deal really is what it seems.
Some General Dos and Don'ts
DO buy from someone trusted. This could be a friend, a reputable online dealer, a shop that's been around for a while or an online auction site with good buyer protection policies. DO trust instincts. DON'T be afraid to decide against buying something just because something about the deal doesn't feel quite right. DO think carefully about what features are definitely wanted or needed and which ones could be compromised on.
Dos and Don'ts of Buying Used iPod Headphones
iPod headphones come in a number of main types. DO be sure think carefully about what kind is right for whoever will be using them. Here is a guide to the main types:
| | |
| --- | --- |
| In Ear Earphones or Earbuds | These are the cheapest kind, so if money is an issue or for places like the gym where they may get easily broken, these are worth considering. They are also very portable so great for people who want to carry them around. |
| In Ear Canal Earphones or Earbuds | These are similar to the type above, but they go right inside the ear, making them good at cancelling out other noises. DON'T use these in circumstances where it's necessary to be aware of what's going on externally; for example, crossing the street or navigating through crowded stations. |
| Ear Cup (over the ear) | These are the kind that have a speaker inside a padded ring that goes round the ear. Consider these for someone who finds the in-ear types uncomfortable. |
| Ear Pad (on the ear) | Similar to ear cups, except the pad covers the whole earpiece. |
DO consider hygiene. No-one wants to put something in their ear that's been in a stranger's ear. But that doesn't mean buying used is a bad idea. All of the earphones that go in the ear canal, and many of the other types, have removable covers. DON'T forget to pick some of these up if applicable. Even some headphones have replaceable pads, so if hygiene is an important issue, or if there's a pair that's otherwise perfect but with tatty pads, consider this as an option.
Dos and Don'ts of Buying Used iPod Cases
DO make sure the iPod has a case to live in. This will help to keep it safe against both cosmetic damage and more serious knocks that could damage its function or even make it unusable. DO make double and triple sure the case being bought is the right one for the model of iPod it's for – it will be no use at all otherwise. DON'T buy a case that's already damaged. DO consider what kind of case will be best for the kind of usage the iPod will get. Here is a guide to some of the main types:
| | |
| --- | --- |
| Silicone Hard Covers | This is one of the most basic sorts of iPod case. They don't give any protection to the screen, only the casing, but are good for protecting that against scratches. DO use this in combination with clear stick-on screen protectors. They come in a lot of different colours and designs so are great for individualising and personalising an iPod. |
| Soft Gel Skins | These are quite similar to silicone hard covers in terms of function and feature but have a different feel to them that some people find more pleasing. |
| Pouches | Pouches are simply little bags to put the iPod in. As such, they cover the whole thing, screen and all. Usually cheap and cheerful but with the big disadvantage that it's necessary to take the iPod out to use it. |
| Leather or Pleather Flip Cases and Wallet Covers | Flip cases are great because they give protection to the whole iPod, and it's possible to use them with the cover still on. DO go for one of these if a great all round option is what's needed |
Dos and Don'ts of Buying Used iPod Chargers, Cables and Docks
There are three main ways of charging an iPod:
| | |
| --- | --- |
| Charger | Plugs into the mains |
| Cable | Connects the iPod to a computer |
| Dock | Holds the iPod and acts as speakers as well as a charger. May have other functions; for example, an alarm clock. |
| Car Charger | As the name suggests, this is a kind of cable that plugs the iPod into a car stereo to charge and also to play music. |
Some people only want one, some people use all three on different occasions. DO consider getting a dock if the iPod will be used to play music out loud as it's a very neat and compact way of doing so. DO make sure that the connections on either end of any cable are the right ones for both the iPod and whatever it's being plugged into, whether that's an electricity socket or a computer. DON'T forget that to charge an iPod in another country; it may be necessary to get a different kind of charger.
Dos and Don'ts of Buying Used iPod Speakers
As explained above, DO consider getting a dock to combine charging and speakers in one. In fact, nowadays most iPod speakers come in the form of a dock. Another alternative is wireless, however, which may be a good choice for people who want to keep their iPod with them and the speakers in one place. DON'T get too hung up over fancy features. For most people, quality of sound should be the most important factor to consider. DO try before buying, if possible. DO pay attention to reviews. DO consider size and portability. Will the speakers live in one place, or will it be necessary to move them around; for example, to go on holiday? Speakers that pack flat and have the option of working on batteries are a good choice if so. DON'T forget the remote control – having one can make the iPod a lot easier and more enjoyable to use.
Finding Used iPod Accessories on eBay
eBay is a great place to find all kinds of iPod accessory. To browse, go to the eBay homepage, then select Electronics,, then Sound & Vision and finally iPod & MP3 Player Accessories.. From there, it's possible to click on a sub-category; for example, Cases, Covers & Skins orChargers & Docks.. For people starting from scratch with a new iPod, Accessory Bundles is a great place to find everything needed all together at a bargain price. An alternative is simply to type a description of what is required into the search box at the top of every eBay page.
Conclusion
Getting the right accessories is an essential part of the iPod experience. It's a way of getting the most out of an MP3 player and also individualising it to express personality. For many kinds of accessory, buying used is a good way to save money.